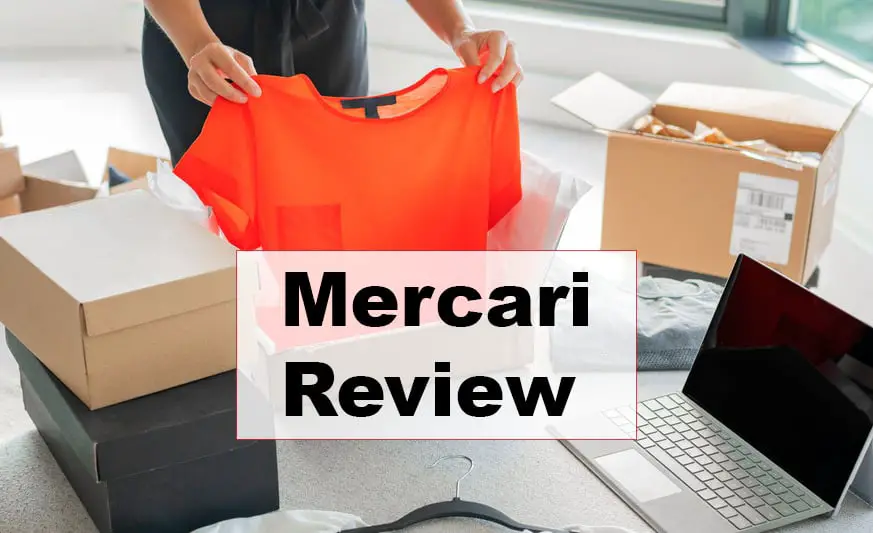 As regular sellers on platforms like Poshmark, Depop, and eBay, we started selling on Mercari to expand our footprint. We also bought items from different sellers to see the quality of items being sold there. So in this post, we will share our unfiltered experience with the platform and do an unbiased Mercari review.
If in the end, you are interested in buying on selling on Mercari, it is worth checking out similar platforms. We have a comparison post here with Poshmark and Depop.
Should I Sell On Mercari?
With so many e-commerce platforms out there for selling online, many seasoned sellers like ourselves are always looking for avenues to reach even more customers. Even as someone who is new to selling online, you may be curious whether to start selling on Mercari or elsewhere. We will give you a breakdown of what you need to know from start to finish.
Fees On Mercari
The biggest attraction to selling on Mercari was the fee. Among the online platforms, they used to take the least amount of fees at 10%. But as of October 2020, they added a new payment processing fee. This fee is similar to Paypal fees at 2.9% plus 0.30 cents per sale. This makes Mercari similar to eBay's "Buy it now" listings but with a lot less user base. While it is unfortunate to have fees increase for sellers, Mercari's fees are still cheaper than Poshmark's 20% fee.
Listing On Mercari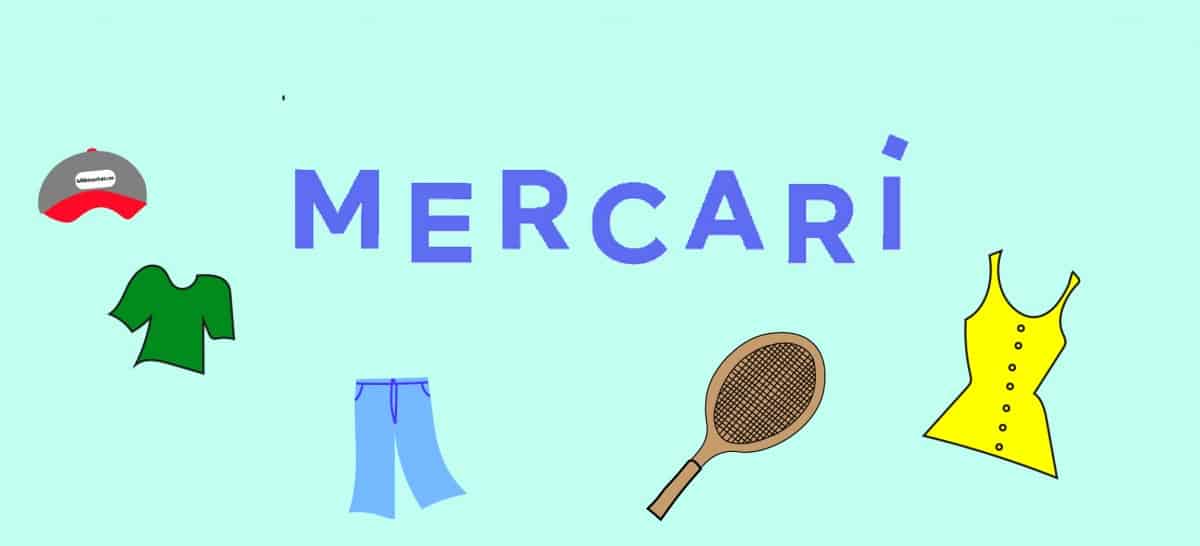 It is extremely easy to list on Mercari. You are able to post up to 12 photos per listing, unlike Depop's four photos. It is also great to list it and forget it without having to constantly share your listings like you would on Poshmark. Mercari is a great option to sell on if you want to spend minimum time selling online. This also means you must not be in a hurry to sell your items as soon as possible.
Mercari has a smaller user base than eBay or Poshmark. Sales on this platform tend to be quite slow and sporadic for us. We are not as active on the platform but it is nice to forget about a listing and have a surprise sale.
Offers and Sales on Mercari
As with so many other platforms, Mercari is riddled with low-ballers. However, Mercari's offer button suggests a discount of up to 20% which is fair and better than most. It is much better than Poshmark's offer button that allows potential buyers to offer up to an 80% discount for themselves. The items that we have posted on Mercari are almost all brand new with tags that are high-valued. That has deterred a lot of low-ballers for the most part for us.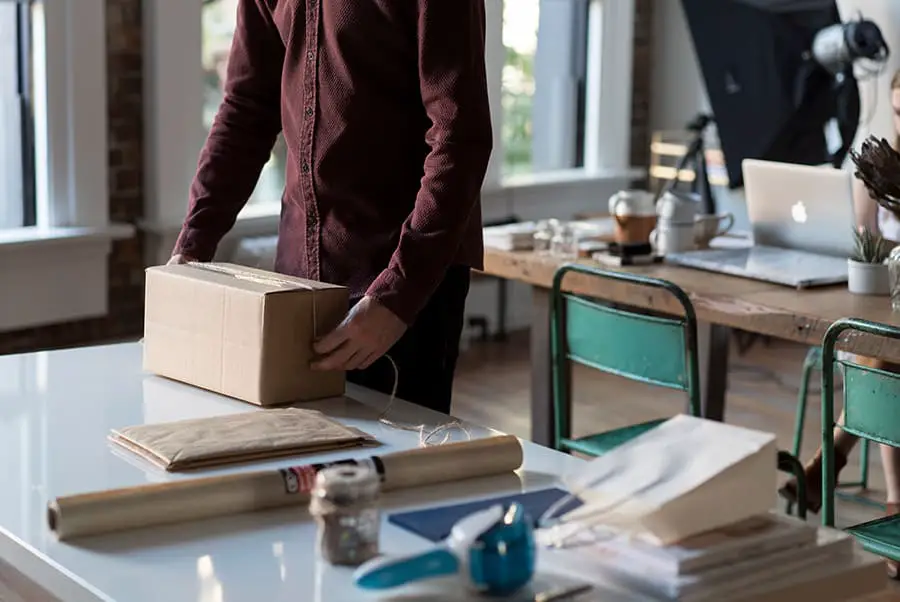 Shipping On Mercari
Like eBay and Depop, Mercari gives you the option for the buyer to pay shipping or for you to offer free shipping. They offer different mail carriers including FedEx and UPS, not just USPS like Depop and Poshmark. If you do use their USPS shipping, they have negotiated a very affordable shipping rate with Shippo. The shipping rates are great to sell bulky or heavier items under 10 pounds. You can see the table below.
| | |
| --- | --- |
| Weight | USPS Shipping Cost (As of Feb 2021) |
| Under 4 oz | $3.49 |
| Under 8 oz | $4.60 |
| Under 1 lb | $4.99 |
| Under 2 lb | $11.00* |
| Under 10 lb | $17.00* |
*Use FedEx SmartPost the shipping option for cheaper pricing.
Remember, you will always need a shipping scale, measuring tape, and a printer to ship your packages.
Rating on Mercari
While rating sellers and buyers are meant to be a positive thing to discourage fraud and scammers, it can be quite damaging when you receive less than five stars from a buyer. This is especially the case if you are a new Mercari seller and only have had a handful of sales. If suddenly, someone rates you a one star because the item did not fit or for any other personal reasons, it can be problematic.
The buyer's reason for the low rating may have nothing to do with your description. It could be because of other outside factors out of your control like shipment delays. That one star can deter future potential buyers.
Getting Paid on Mercari
Your funds will be released when the buyer rates you. If they do not do anything, you will wait a maximum of three days like you would on Poshmark. To cash out your sales, you can request a direct deposit which is free for amounts over $10. There is a $2 fee for cash-out under $10 and a $2 fee if your direct deposit gets rejected.
Should I Buy on Mercari?
As with anyone out there, we like a good deal. That means we look all over the internet for the best price that we can get. We were actually customers of Mercari before we started selling ourselves. Here is our Mercari review as a customer with the only three items that we have ever bought from them.
Review Of Our First Purchase On Mercari
We made three purchases from Mercari in total. All purchases were from very different sellers in very different categories. Unfortunately, every single one of them had issues.
The first item we bought was a laptop. We have bought and sold a lot of electronics including laptops and if anyone has a sound mind, they would know that they are breakable. So how did we receive the laptop? In a padded priority envelope –without any padding or protection.
Of course, the laptop came damaged with bent corners. Furthermore, the laptop was not as described with stickers hiding dents and marks that were not disclosed in the listing. The seller was very demanding for us to rate her to release the funds. It almost got to a point of rudeness and argued that the laptop was fine when she sent it. It was a palm to face moment but we were able to return the laptop with Mercari's intervention.
Review Of Our Second Purchase On Mercari
Our second order was a typewriter. The typewriter is a piece of equipment with many fragile and movable parts. It requires padding all around in a strong box that would not lose its integrity. How did we receive this package? With the corner of the box completely smashed in.
While we understand that packages can be thrown around by the mail carrier, we also know to pack the item well in a box that has not lost its integrity. Even though corrugated boxes are able to handle up to 80 pounds, reusing the box a second or third time eventually breaks down the integrity.
That coupled with little and poor packaging on the inside was only asking for disaster. The picture below you see is indeed how the package was waiting for us at the door.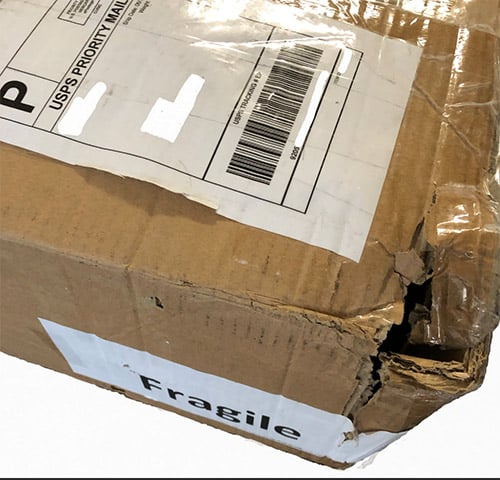 Review Of Our Third Purchase With Mercari
After dealing with Mercari's customer service for the previous order, they gave us a site credit instead of issuing a refund. Since we had to use the credit anyways, the wife decided to buy something as safe as possible. This means no electronics or breakable items. A brand new clothing item with tags seems to fit the bill.
She bought what was pictured as a black Lululemon 'Free to be serene' sports bra. So what came in the mail? An olive green Lululemon 'Free to be serene' sports bra.
The seller was extremely lucky that the wife did not mind the color and decided to keep it. However, that was the final straw of buying anything from Mercari. Every once in a while, we would look for deals or for specific items. But we have spotted many fakes from brand new sellers without any ratings.
Would We Buy from Mercari Again?
Needless to say, our experience as a customer on Mercari has been extremely frustrating. It is very strange to have had three messed-up orders in a row. All were within a few months from very different sellers.
We have been customers of Amazon and eBay for over a decade now and have never experienced anything even remotely similar. We want to give the benefit of the doubt that our experience is a rare coincidence.
That is not to say that Mercari will not get better. We have heard of stories that are even worse than ours and some that had no issues at all. As we write this Mercari review along with and many others, Mercari will have to listen and implement improvements. It will help them grow as a company and to be competitive as an e-commerce platform for years to come.