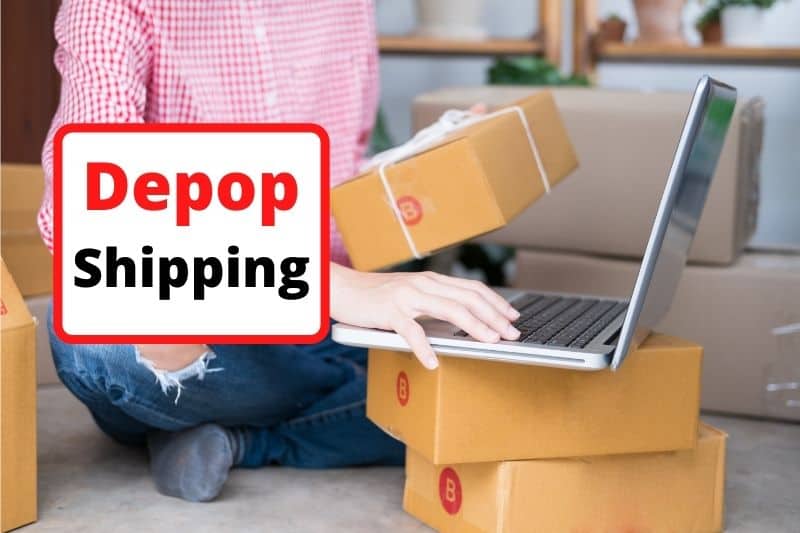 If you have been looking to sell on Depop, you are given two choices when it comes to shipping. You can ship with Depop or you can ship on your own. If you are wondering how to ship on your own, you are at the right place. In this post, we will go over how to ship on your own on Depop. We will give you a step-by-step guide. Then, we will go over instances where it makes sense to choose to ship with Depop instead.
Can You Ship Cheaper Than With Depop?
The first thing you should know whether if it is cheaper to ship on your own instead of shipping with Depop. The answer is it can be if you know where and how to buy cheaper postage.
When you directly buy postage through USPS, UPS, FedEx, or any other shipping carrier, you will normally be paying the retail price. However, businesses normally get a much better rate because they are shipping in greater volume than an individual would. There are shipping software companies out there that have a commercial negotiated rate with the shipping carriers. They then allow companies and individuals to buy their postage needs at a commercial rate through them.
Where Can You Get Cheaper Postage Than Depop?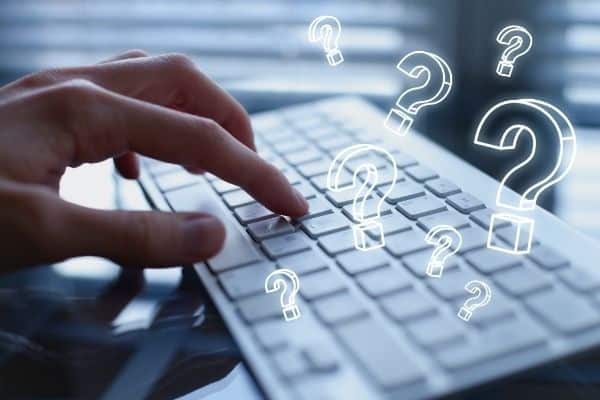 Shipping software companies are Shippo, Shipstation, Shippingeasy, and PirateShip to name some. E-commerce platforms like Depop and Mercari use them to offer shipping with them. Depop uses Shippo as their shipping software. You will see a label with shippo on the bottom if you choose to use shipping with Depop.
However, Depop marks up that commercial rate. So while you are getting a commercial rate shipping with Depop, you are not getting the cheapest possible rate. Below is a chart of Depop's shipping rate as of January 2021 in comparison to using shipping software directly (we use Pirate Ship) and getting the true commercial rate. 
| | | |
| --- | --- | --- |
| Weight | Cost to Ship With Depop | Cost to Ship With Pirate Ship |
| Extra Small- Under 4 oz | $3.50 | $3.18 |
| Small- Under 8 oz | $4.50 | $3.67 |
| Medium- Under 1 lb | $6.50 | $5.70 |
| Large- Under 2 lb | $10.50 | $7.02 to $19.24*Cubic rate |
| Extra Large- Under 10 lb | $14.00 | $7.02 to $19.24*Cubic rate |
Using Pirate Ship To Get Cheap Postage
If you use a shipping software directly, you will get the best commercial pricing without a markup. We have been using Pirate Phip as our shipping software of choice for years. Through them, we can offer and ship worldwide. We have written about how to use it step by step and how you can ship worldwide with Depop here.
Buying postage from Pirate Ship also comes with $100 insurance built-in since you are still using USPS as a shipping carrier. For heavier items above 1 lb to 10lbs, there is a range. This is because Pirate Ship uses a cubic rate that uses the dimensions of your package and the distance that your package will be traveling to instead of the weight.
So the smaller the package and the shorter the distance that the package will travel to, the cheaper the rate will be. If the item that you are shipping is longer than 18 inches in any dimensions, you will not be able to use the cubic rate. It is important to pack your item as small as possible.
When You Should Ship With Depop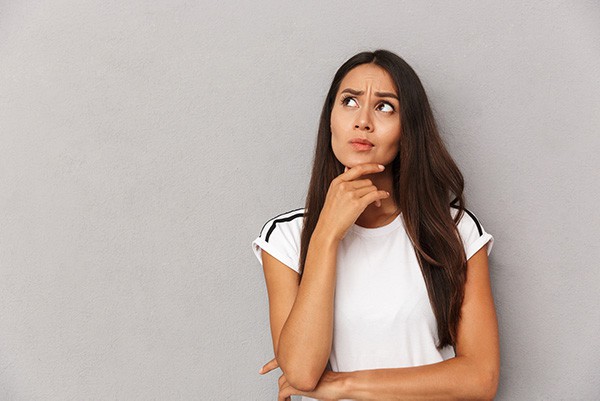 So when is it better to choose to ship with Depop? If your item is too large in any dimension. You will not be able to ship with Pirate Ship's cubic rate if the length or width or height is longer than 18 inches. You can try to fold, bend or press your item to try to get it smaller. However, make sure you are not breaking or damaging the item.
For example, items like a thick, long wool trench coat or a long skateboard, or other sports equipment cannot be made to fit in small packaging. In those instances, you would want to choose shipping with Depop to get their flat rate. If you are shipping to other US territories (American Samoa, Guam, the Northern Mariana Islands, Puerto Rico, and the U.S. Virgin Islands) and your item is over 1 lb, you will want to stick with shipping with Depop.
Unfortunately, you will not know who and from where that your buyer will be buying. It is extremely helpful when the buyer contacts you before the purchase to know where the item will be going. You can then adjust your post accordingly.
How to Ship on Your Own
When you create a listing on Depop, under "SHIPPING", click on the tab where it says "My own Shipping".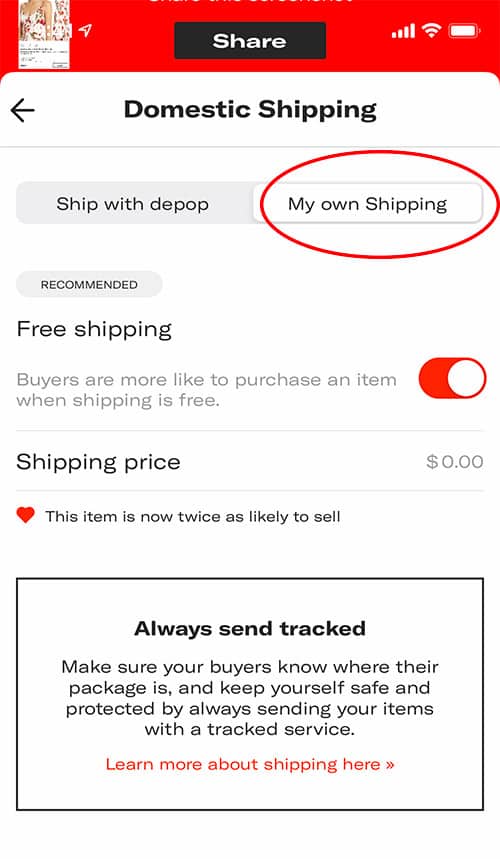 What You Will Need to Ship on Your Own
As with selling anything online, you will need a shipping scale and a measuring tape to get your weights and dimensions. Depending on what you will ship, you may also need some poly bags. You will then need to sign up for a Pirate ship account. It is free to use so go ahead and create an account.
Setting Up Pirate Ship Account
Once you have created an account, you will need to set up a few essentials things. First, you need to set up the payment method under Settings to pay for the shipping labels.
Then, you will then need to set up a Ship From address. You can save multiple ones in case you may move or are staying at a different place. You can do this by either clicking on Ship and then Create a Single Label or going to Rates and then clicking on the Ship From. Of course, you can wait to do this step until you have actually sold an item and are ready to ship.
Creating a Shipping Label
When your item sells, you will click on the small Receipt icon on the Depop app and click the Sole tab and then to the order where you will be able to see the buyer's information.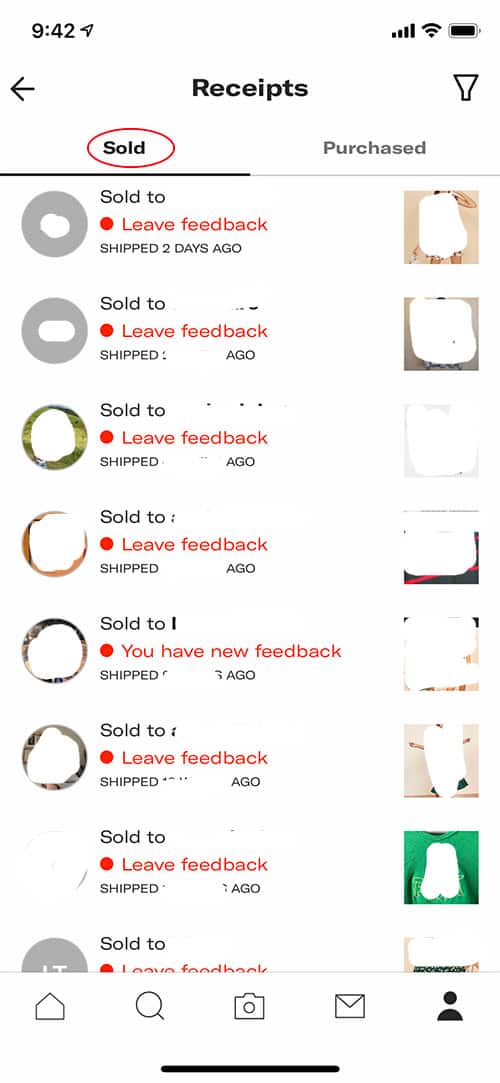 Once you are logged into your pirate ship account, you will click on the pencil icon for Create a Single Label. You will find this on the top or under the Ship tab. You will then copy and paste your buyer's information to "Paste Address". Pasting this way will help eliminate typos.
The address will be auto-filled so do double check that the information matches.
Click on the box under "Type of Packaging" to see options for the type of packaging. This includes the box or rigid packaging, envelopes, padded envelopes, box in a bag, and various other options including Priority Flat Rate boxes. Since you will be using this for mainly smaller items at the best rates, you will mostly use the "Box or Rigid Packaging" or "Envelope, Padded Envelope, Poly Bag, Soft Pack, or Box in a Bag" options.
You will then input the item's weight and dimensions and click on "Get Rates" to see the cheapest rate. If you are shipping a box, sometimes placing the box inside a large polybag can give you better pricing if it fits. If you need to make any changes to the package information, addresses, or any other fields, you simply click on "Previous Step" on the lower-left corner.
You can also "Cancel & Delete Label" if you need to start over for any other reasons. Otherwise, once you are ready to buy the label, you will click on the green button and you will be able to print the label right away. You can also save the label as pdf to be printed later.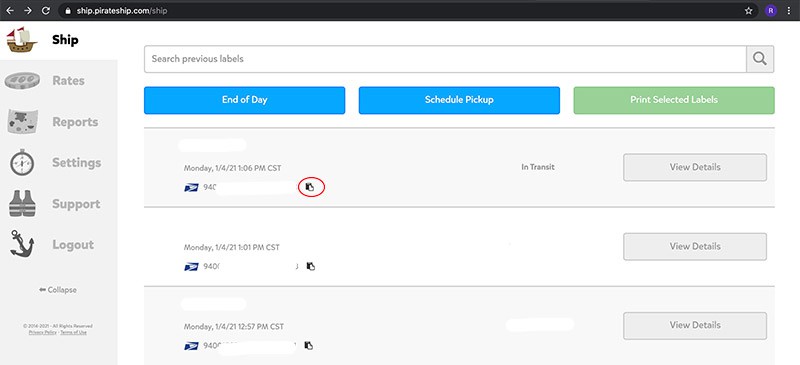 Uploading Tracking Information
Additionally, you will be able to see the USPS tracking numbers to copy. You can also find them on the main page. Once you find the tracking numbers, you will click on the small Copy icon. You will then go back to Depop and paste this, choosing USPS as the shipping carrier.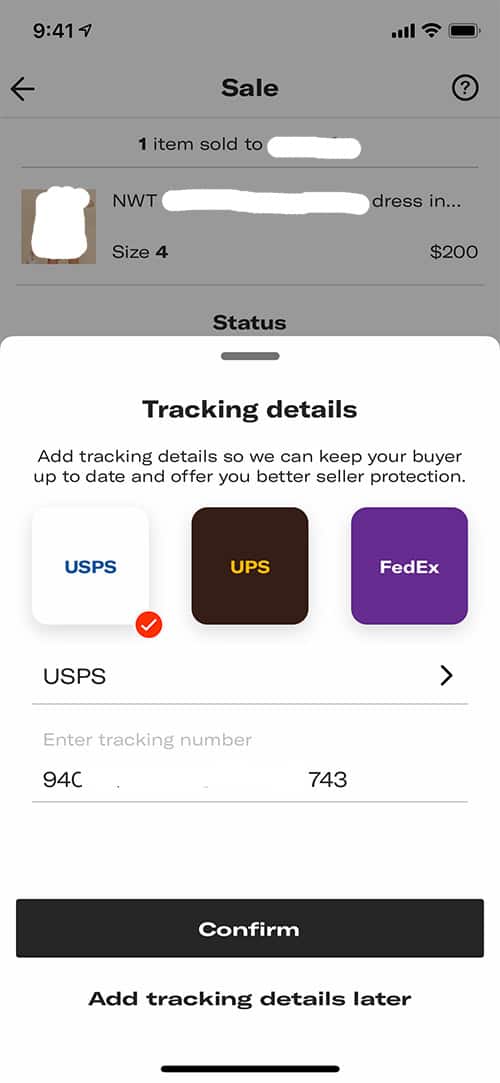 We recommend that you also paste the USPS tracking to Paypal as well. This is especially the case if your PayPal account is brand new. Adding this tracking information will inform your buyer and allow both of you to track the progress. If you need help with Pirate Ship, their customer service is always helpful from our experience. You can reach them through the blue chat icon on the bottom right of the page.
Lost or Damaged Mail
If there are any issues with the order, such as lost or damaged packaging, you can always file a USPS claim. Keep in mind though that insurance claims are not available for first-class mail. You are only able to file for Priority mail. We have a full step by step for how to file a USPS claim under related posts below.
Related Posts
How to Ship Worldwide on Depop
Everything You Need to Ship a Package
How To File a USPS Insurance Claim for Lost and Damaged Mail