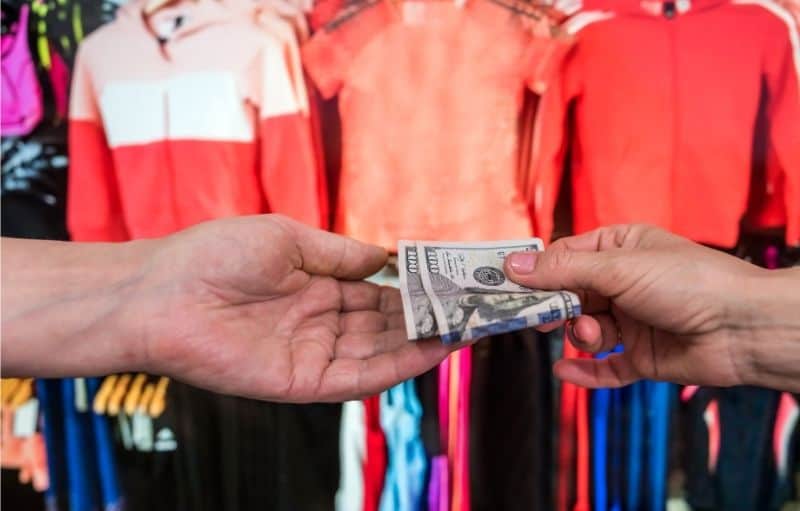 Recently, we had a huge closet clearout of our very old items. While we love to sell at places like Poshmark and Depop, we were short on time and wanted to get cash quickly. So we headed over to Plato's Closet to see how much they would offer and whether it was worth it. We'll tell you exactly what items we brought in and how much we were offered. Let's take a look!
How Much Does Plato's Closet Pay For Clothes
Plato's Closet offered us $98.05 in total. But how many things did we take and what was everything that they accepted? We took a total of 22 items in and they took 20 of them. While the total amount doesn't seem bad, that comes out to about $4.90 per item. Here's exactly what we took in.
What We Took To Plato's Closet
These were the items in our bag.
1 Women's Lululemon Hooded Fleece Jacket
1 Women's Lululemon 1/4 Zip Jacket
7 Women's Lululemon tank tops
3 Women's Lululemon tank tops with built-in bras
1 Men's Uniqlo collared shirt
7 Women's Lululemon leggings
1 Abercrombie & Fitch Tank Top
1 Target Tank Top
The only things they did not take were the Abercrombie & Fitch and Target tank tops. Ok, before you go "only $98 for all those Lululemons? No way!". Here's the thing about selling Lululemon anywhere. No one will pay top dollar for ones that are ten years old or have crazy pilling.
All of the Lululemon pieces we took in were at least five to ten years old and have a ton of pilling and wear on them. We sell on places like Poshmark and eBay and what we have found is that age and condition matter. The amount of time it would take to list all of them individually and the payout after all the fees are taken, would not be worth our time.
And while Plato's Closet says they typically buy clothing that is "current styles and trends", that is not the case when it comes to certain brands. In fact, they love Lululemon. We were surprised that they did take in all of them considering how badly pilled some of those pieces were.
But we absolutely would not take in anything else in better condition or is a newer style. At that point, selling on Poshmark would be a much better deal.
How Long Does It Take For Plato's Closet To Sort Clothes?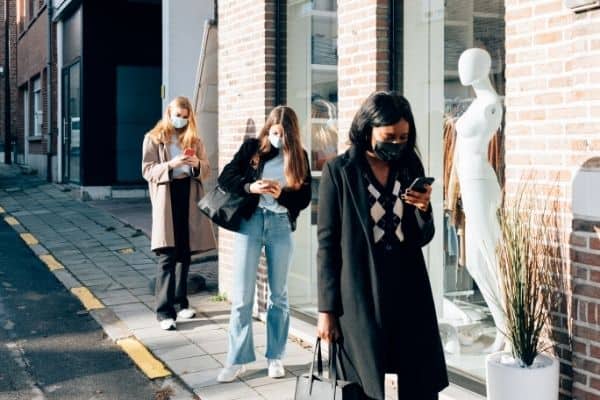 It took about an hour and a half for our bag of items to be sorted through. However, it will depend on how many people are in front of you and how many items they have. We only had one person with a small bag in front of us.
So even though we had a bigger bag with 22 items, we were able to go somewhere else nearby and come back in time to pick up our offer. If you can go during the week instead of the weekend, you have a much better chance of not having to wait long. We went in on a random weekday right before lunchtime. Not many people were in the store at that time.
Tips For Selling At Plato's Closet
Here are some tips to keep in mind when you're bringing items to sell.
As with selling anything, whether in person or online, make sure your clothing is clean, free from stains and rips. If you have pets, give your clothing a quick lint roll. Remember, they have to be able to sell them to other customers.
Make sure to bring in your ID since you will have to check in with one.
For offers above $75, they will write you a check. Since ours was $98.05, they wrote us a check on the spot.
If they don't take some of your items now, try again another time with other items. Maybe even to a different store because of different workers and different pairs of eyes.
You do not need to make an appointment to sell but go during the week when there are less people selling. The weekends are normally a lot more busy.
Is Selling Clothes To Plato's Closet Worth It?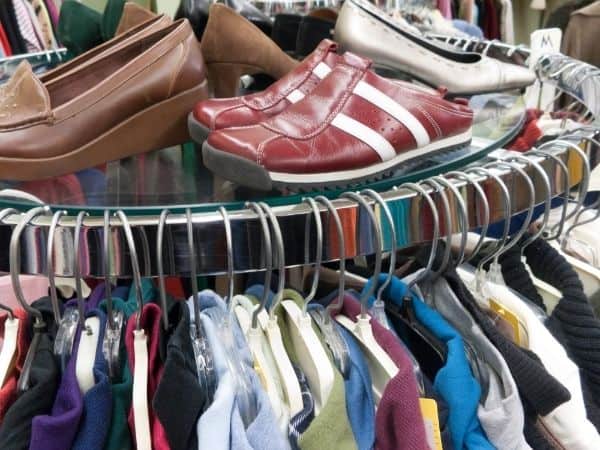 It was totally worth it to get rid of items you wouldn't get much more for if you sold them yourself online. But not for everything else. Yes, selling online takes time. You will have to prep the item, take pictures, and list it. And then you have to wait until there is a buyer. Plus, there is the platform fee that will be taken out of your sale.
But you will get a lot more money for better brands selling online. We're talking about more mid-range brands like Tory Burch, Patagonia, and even newer Lululemon. Plato's will only pay you 30-40% of what they will sell it for.
And you if have ever shopped at Plato's Closet, you will know that their price has to be pretty competitive. So if they're going to sell a shirt for $8, they will pay you two to three dollars tops.
However, if you're looking to sell trendy brands that won't fetch you more than $10 online, selling to Plato's Closet is totally worth it. So if you have items from H&M, Forever21, and Hollister, you're better off selling to Plato's. You will be saving time, it takes a lot less effort while getting cash on the spot.
Stores Similar To Plato's Closet
There are a lot of other buy, sell, trade stores similar to Plato's Closet. These include Buffalo Exchange, Crossroads, Uptown Cheapskate, Clothes Mentor, and more. Places like Plato's Closet are local to some areas so make sure you check what's close to you. Each may take different clothing brands.
Whatever items that Plato's Closet may not take, you can try taking them to these other stores. And vice versa. For online options that can be as hands-off as selling to Plato's Closet, you can sell to ThredUp for a similar payout amount.
However, it will take a lot longer for your items to get shipped and processed. For more designer brands, you can look into consigning with the Realreal. You can even drop off your items locally at any Realreal store near you.