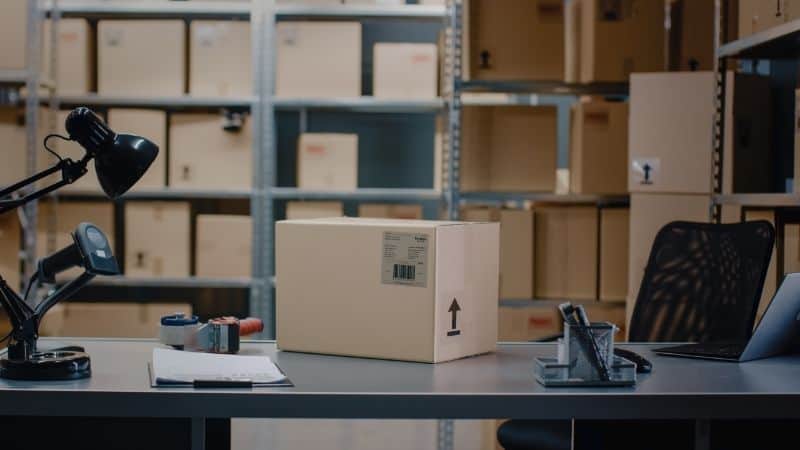 Shipping costs can add up and make a big difference to your bottom line as a small business. We are always looking for ways to save in this area and found ways to save thousands of dollars in our shipping costs. In this post, will share our tips and tricks to save you money and get the cheapest shipping rates for your small business. We will even show you the exact numbers that you will be saving per package. Let's get started!
Shipping Apps For Small Business
The first thing that you need to know about getting the cheapest shipping anywhere is to get commercial pricing on your postage. Commercial pricing gives you a discounted rate over buying at your post office counter or on their website.
Even as a small business, you have access to discounted rates with USPS and other carriers by using shipping software. Not only will you get major savings, but you will also be saving time and skipping the long lines at the post office.
We have reviewed different shipping software here and our stance is the same. For exclusive USPS shipping, Pirate Ship is the simplest to use. It is completely free to use, with no strings attached. For multiple carriers, we use GoShippo.com.
Shippo also offers discounted rates for UPS and DHL Express for free but they also have paid plans based on your small business's shipping needs.
How To Get The Cheapest Rate For Your Small Business
The best way to reduce your shipping cost and get the cheapest rate for your small business is to know which shipping service to use. What does this mean? Knowing how to optimize each shipping service can save you thousands. Let's take a look at what that means and at each carrier.
USPS
USPS offers several options to save you money. But first, you need to categorize the weight of your shipment. For any packages weighing less than one pound, the cheapest service will be via First Class. That is pretty straightforward.
But for packages weighing more than a pound, you will need to ship via Priority Mail. This is where you will find the biggest way to reduce your shipping cost and save money. You have two great options to take advantage of, USPS Flat Rate envelopes and USPS Cubic Rate.
USPS Flat Rate Envelopes
USPS envelopes are some of the best shipping secrets that you can take advantage of. Why? Because you can send even bulky and box-like items with the cheapest USPS Flat rate envelope rate. See what we mean here.
USPS's Flat Rate envelope does not refer to the shape of the envelope, it refers to the rate. You can still perfectly close the seal as USPS intended without any contents bulging out of the seams. By utilizing this method, you're able to send items that you may have thought you needed a Flat Rate boxes for.
Commercial Price
Savings by using
a regular flat rate envelope
USPS Flat Rate Envelope
$7.40
–
USPS Flat Rate Padded Envelope
$8.00
$0.60
USPS Flat Rate Box – Small
$7.90
$0.50
USPS Flat Rate Box – Medium
$13.75
$6.35
If your item is longer, simply use the USPS Flat Rate Legal Envelopes that cost $0.10 more. Try it, you may be surprised!
USPS Cubic Rate
The next pricing you need to know to get the cheapest shipping for your small business is USPS cubic rate. USPS cubic rate is based on dimensions of your package, not the weight. That means you can ship up to 20 pounds without paying any extra. To determine the cubic feet, you can use this calculator and see the price below.

But here is where you will see that you can take a step further to save money. For example, if you're shipping a box that is 10″ by 8″ by 5″, your qualifying tier is at 0.3 cubic feet. But by reducing your height to 4.4″, you will qualify for 0.2 cubic feet.
You can play around with the cubic calculator to see how much length, width, or height that you can reduce to qualify for the next cubic feet down.
Or, you can put that same box in a bag to qualify for 0.1 cubic feet rate. This is because cubic rate takes only the length and width to determine the cubic feet. So your savings for the same 10″ by 8″ by 5″ box is as shown in this table for each case and each zone.
| | | | | | | | | |
| --- | --- | --- | --- | --- | --- | --- | --- | --- |
| | L, 1& 2 | Zone 3 | Zone 4 | Zone 5 | Zone 6 | Zone 7 | Zone 8 | Zone 9 |
| Reducing height by 0.6″ | $0.63 | $0.50 | $0.57 | $0.97 | $2.11 | $2.52 | $2.94 | $7.60 |
| Placing box in bag | $1.45 | $1.37 | $1.47 | $1.85 | $2.92 | $3.31 | $3.73 | $8.55 |
Savings Per Package Per Zone
Those numbers are per package! These savings add up. Infact, the savings are pretty significant for tens, hundreds, and thousands of packages per year. And you're able to get this saving by doing a small adjustment to your packaging.
UPS & FedEx
While USPS is great for smaller packages, even ones that weigh a lot, what about for larger packages? We use both UPS and FedEx regularly for larger packages. There are two ways that we use both carriers to get the cheapest shipping rates for our small business. The first is using their hybrid service with USPS.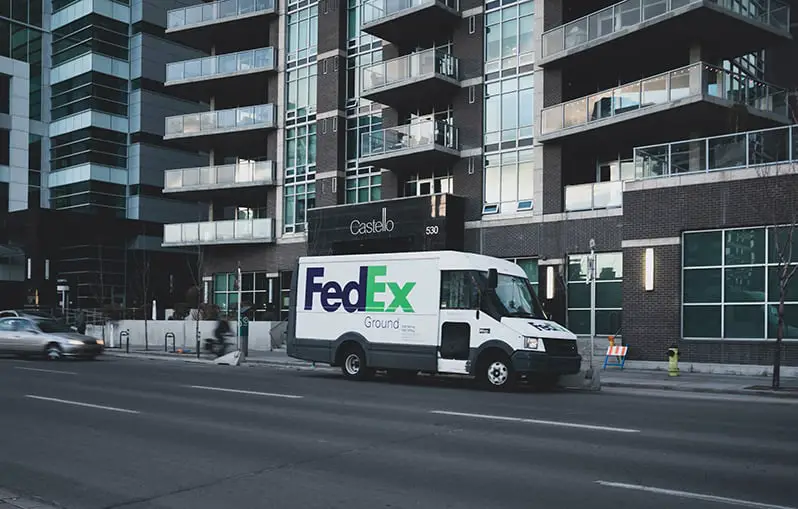 Both UPS & FedEx have a partnership with USPS called UPS SurePost and FedEx SmartPost. It starts with UPS or FedEx picking up the package and then handing them over to USPS for final delivery. This hybrid service is cheaper than UPS ground or FedEx ground. The residential surcharge that is normally added to ground delivery is avoided by USPS taking over the delivery.
However, it is a slower service because it involves two separate carriers. If time is an issue, you will want to use UPS ground or FedEx ground. For discounted UPS and FedEx rates, we use a shipping software. You can also negotiate a discount for your business and compare that with discounts offered by GoShippo.com or PayPal for UPS.
Other Options
Don't forget that there are regional carriers in addition to USPS, FedEx, or UPS. Here is a list of different ones based on the areas that they service. If you have never considered them before, check them out to see if they can give you a quote.
Area
List of Regional Mail Carriers
West Coast
On-Trac
GLS
IntelliQuick Delivery
Mid West
Pitt Ohio
Spee-Dee Delivery
United Delivery Service
North East
Pitt Ohio
South East
Hackbarth
LaserShip
Courier Express
South West
LSO
GLS
A part of getting the cheapest shipping for your small business is doing a little research that will pay off big time for your bottom line.