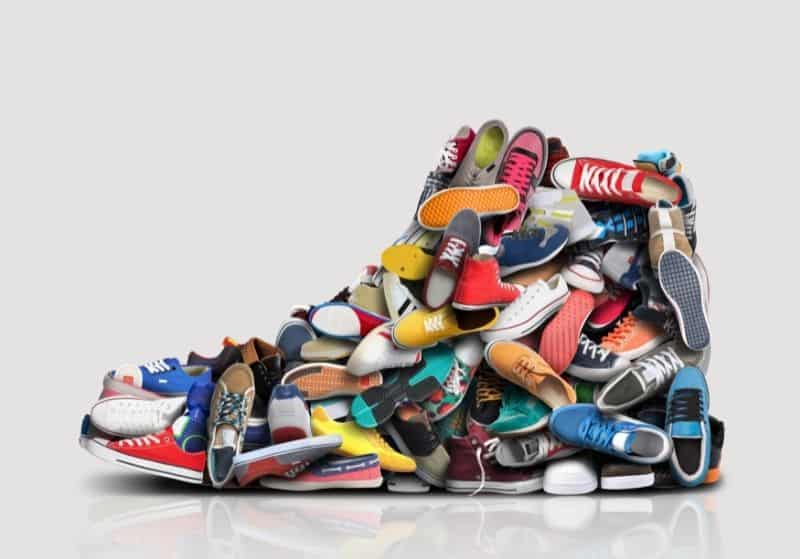 There are a lot of platforms to choose from when it comes to selling goods online, whether used or new. However, there is no competition when it comes to selling sneakers. With the largest user base and the lowest selling fee, eBay is still the best place to sell sneakers. Let's take a look at why you should consider selling on eBay.
The Best Place Place To Sell Sneakers
Prior to January 2022, eBay was extremely competitive with its fees for sneakers. Sneakers include men's and women's athletic shoes, which means running shoes, court shoes, hiking or trailing shoes, or other fashion sneakers. It does not mean all shoes, unfortunately. And it does not apply to kids' or babies' athletic shoes.
For all sales above $100, they took nothing in fees, including selling, processing, or final value fees. This is what your transaction details will look like.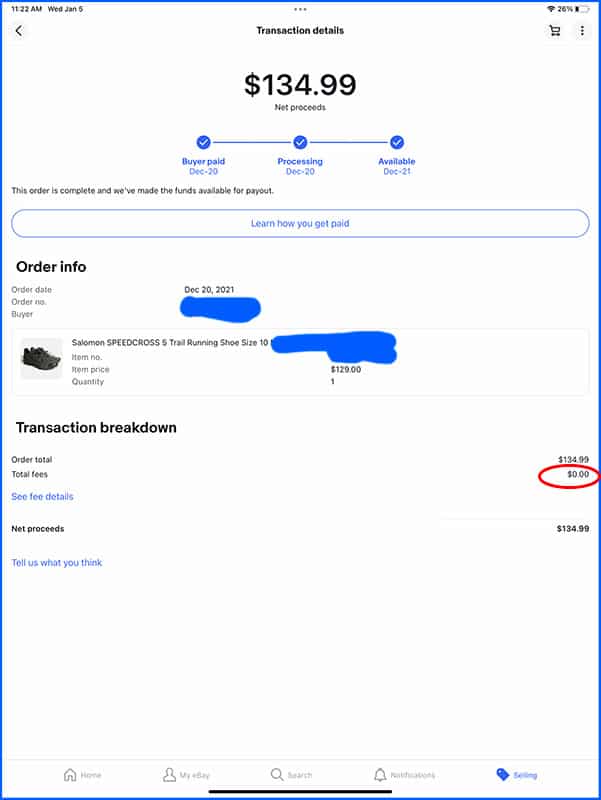 eBay Sneakers Final Value Fee January 2022
In January 2022, eBay implemented an 8% final value fee as the only fee for the sale. This is still lower than selling on any other platform.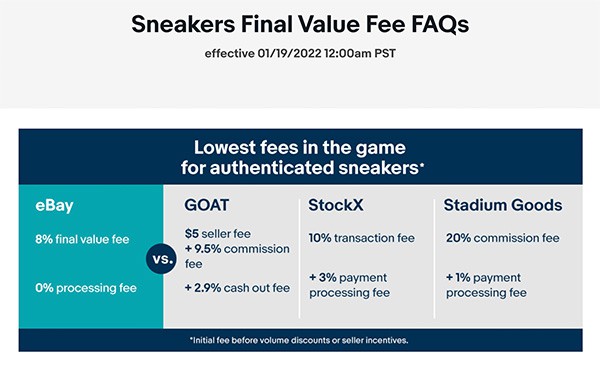 Even competitors such as Poshmark, Mercari, and Depop compete, in addition to GOAT, StockX, or Stadium Goods. The only slight advantage of Poshmark would be that all sales are final. So as long as everything about your shoes is disclosed, including flaws in your listing, you will not have to deal with a pesky return.
Even at the new 8%, your total fee will still be lower than anywhere else. Buyers also have an added assurance that sneakers are authenticated. For specific questions regarding eBay's new fees, here is the link.
So for a $100 sale, here is a table comparison of the total fees that you would be paying.
Platform
Total Fees Applied
eBay
$8
GOAT
$17.40
StockX
$13
Stadium Goods
$21
Poshmark
$20
Mercari
$13.20
Depop
$13.98 with PayPal
$13.20 with Depop Payments
For sneakers and men's and women's athletic shoes below $100, the fees are the same as before. Final value fees are 12.55% for non-Store sellers and 11.7% for Basic and above Store subscribers. That is overall still lower than any other platform.
Last Tips
While eBay is hard to compete with when it comes to selling sneakers or men's and women's athletic shoes, other platforms should be considered when it comes to selling other items. Still applicable to today, Poshmark is worth checking out and we go over why in the next article below.