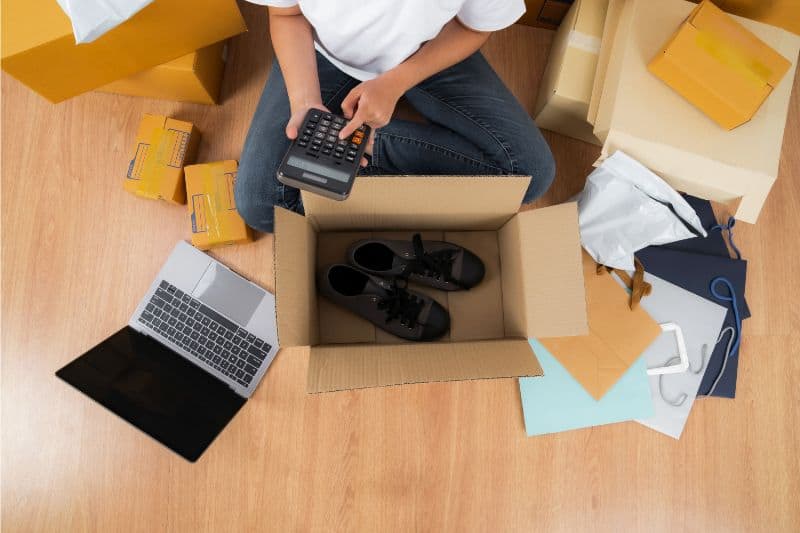 Poshmark is one of the easiest places to sell online among a sea of choices. But in order to be successful, there are certain nuances and information that you need to navigate through the platform. Here are five Poshmark selling tips to help you move items out of your home while making some money.
5 Successful Poshmark Selling Tips
Listing More Will Get You More Sales
It is no secret that the more items you have available in your closet, the higher your chances of a sale. If you're a casual seller that is only listing items in your closet, you may not have a sale right away. It may be a few weeks or months before a buyer comes along depending on the item's demand.
If you don't necessarily have more items to list and your listing has not had any action for months, relist the item. The reason is that many buyers search for items and sort by listings that are "Just In". You don't have to retake photos and write titles and descriptions again. You can use all the same information.
All you have to do is select "Edit" on your listing and click "Copy Listing" on the left bottom corner.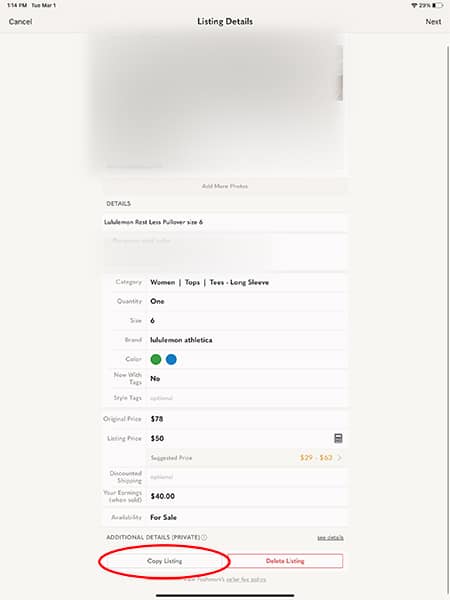 This will create a new listing. You will have to remove the word "COPY" and then click "Next". Don't forget to delete the old listing.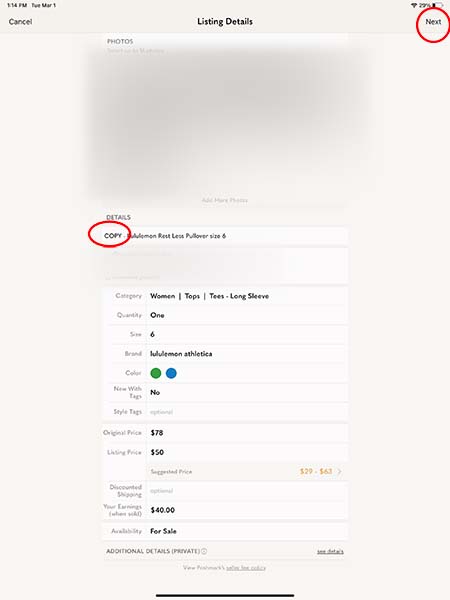 Share Your Listings Daily
The way Poshmark is designed, sharing your listing is the number one way to get on top of the search. Poshmark rewards those that are active on the app by sharing. If a potential buyer searches for a particular item, the listing that has been most recently shared will be what they see first.
If you don't share your items, they would have to scroll down to see them. A lot of shoppers may not want to go past the first page or a few pages. The easier your listing is to see, the better your chances are to make a sale. Poshmark also encourages you to share other people's closets and listings. However, prioritize sharing your own items. Don't worry about sharing other people's items.
Poshmark's Ambassador status does not necessarily get you more sales. Neither does having a large number of followers. If you have less than 50 items in your closet, share them at least twice a day.
Know What Items Are In Demand
There are two different ways that people use Poshmark to sell. One is to declutter their personal items without worrying about getting top dollar. And the other is to flip or make a profit on items they list as a means of making money.
Whether you fall under one of these categories, it is really helpful if you know what items are in demand. Knowing the popularity of the brand or type of item will give you an idea of how to price your item. Even if you paid a lot of money for something, it may have lost significance in value since. That is true whether the item is brand new with tags or has been worn.
Other brands retain their value a lot better so you can get half or close to what you may have paid for it. You can even profit off of some items! To get an idea of what to expect for your item, the best way is to look for the same or similar items that have been sold. You can type the item in the description, go to "Availability", and then select "Sold Items".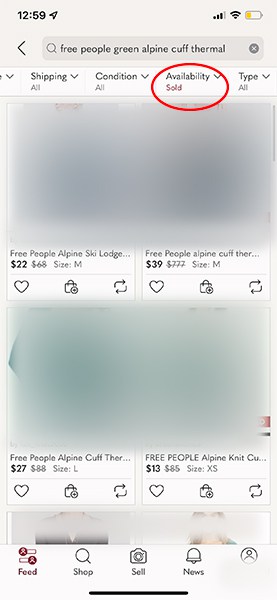 Good Photos Make A Huge Difference
When you're selling anything online, pictures are the only thing that the customer has to go by in deciding whether they want to buy the item. You will want to present your item in the best lighting and condition that you can. Take pictures with natural light such as by a window to show the exact color of the item as much as you can.
If you're selling clothing, make sure it is free of stains and wrinkles. Steamers are relatively affordable like this one and can be a huge difference in how a garment looks. If you have pets, make sure you invest in a lint roller. Small efforts like using a fabric shaver for pilling or stain remover to remove unwanted stains can fetch you a lot more money.
Send Offers To Likers
One of the most important Poshmark selling tips is to send offers to likers as they come. Many shoppers cruise through Poshmark listings "liking" items but may not buy them because of the price. By sending a discount on your listing with a shipping discount, you're grabbing a potential customer's attention while you have.
By offering a discount, the customer feels like they're getting a deal. While it may not work every time you send offers to likers, you will find that it works a lot of time.
More Selling Tips
Read Next: Tips For Sourcing To Sell On Poshmark
Read Also: How I Make $1000 A Month On Poshmark (And How You Can Too!)