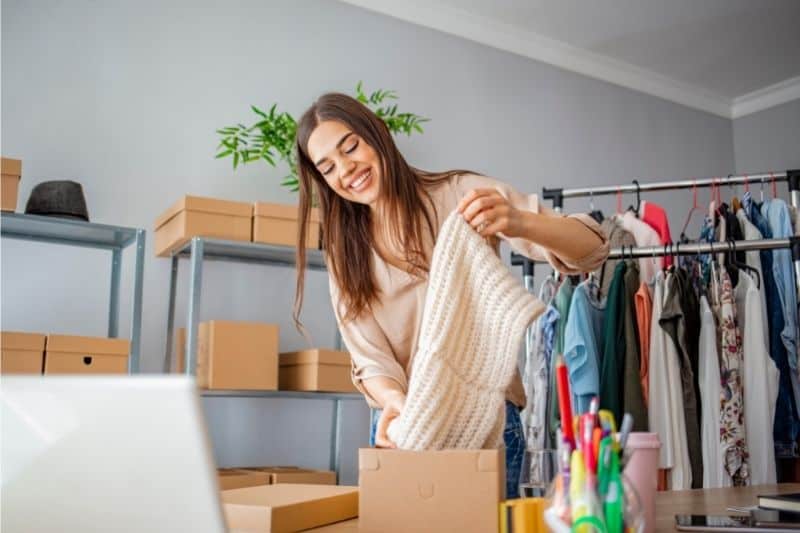 Selling on Poshmark is a great way to make extra money as well as a way to get rid of your personal items. But to make consistent and successful sales, you may wonder what are the best brands and styles you should be selling. We will go over the most effective tips for sourcing when you're looking to sell on Poshmark.
The Best Brands To Sell On Poshmark
When you search what are the best brands to sell on Poshmark, you may be looking for a list of brands. But before you look at just a list, keep in mind that fashion is always changing. Brands and styles that were popular years ago may no longer be as desirable or become oversaturated.
Fashion is also seasonal. So whether you're looking to sell your personal items or looking to source for reselling, you need to keep in mind the types of brands and styles that would do well for the season that you're in.
So what are the best brands to sell on Poshmark? According to Poshmark's own findings on their 2020 Social Commerce Report, here are the top-selling brands according to each generation.
Baby Boomers
Gen X
Millennials
Gen Z
Coach
Michael Kors
Eileen Fisher
Kate Spade
Tory Burch
Patagonia

Anthropologie
Madewell
Nike

Adidas
Brandy Melville
Gucci
While this information is helpful to get you started, the truth is, not every category of a great brand has a great resale value. Similarly, a brand that you may find oversaturated and doesn't sell as well, may have a type of item that performs very well. So how are you supposed to know what will sell well on Poshmark?
Poshmark Tips For When You're Sourcing
It is no secret that to make consistent and successful sales on Poshmark, you will need to be selling items that are in demand. Here is a checklist that you should always be going over when you're sourcing, especially when you're not familiar with a particular brand yet.
Check For Comps
When you're sourcing, checking for comps or completed listings is the number one tip to know whether an item is in demand. This is a relatively quick and easy process to do before you buy the item.
It will save you time and money before buying and listing an item that may take a long time to sell. Or for very little or no profit. All you need to do is enter the brand and style description on the Poshmark search.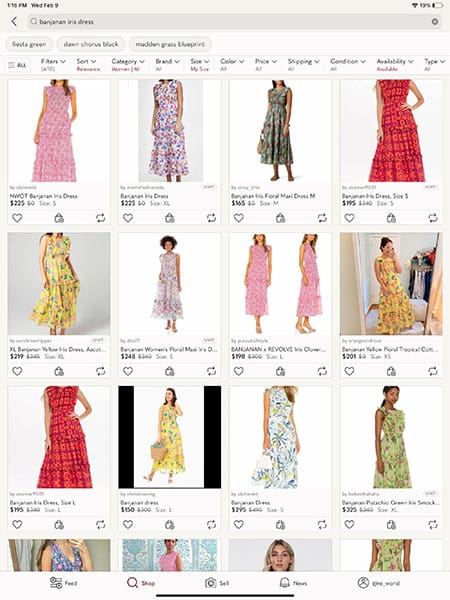 Then, select "Sold".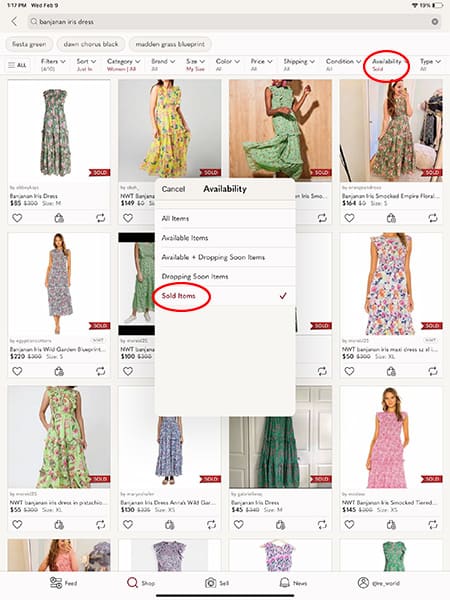 It is very important to be as accurate as possible to look for a particular item. You don't want to just enter the brand "Patagonia" for example. Because while Patagonia jackets may sell for good money, a Patagonia tee shirt may not be profitable for you.
Many brands even include the style name or number that you can type into Google to see the model or brand style name. This helps you determine what that exact item will sell for.
Check For Age
While checking for comps is the most important step when it comes to sourcing profitable items, remember that fashion is always changing. Remember when lowrise was popular? So while you're checking comps, you may find a certain brand and style sell for good money in the past. But that may not be the case now.
For example, Lululemon was and still is one of the best brands to sell on Poshmark. However, the brand has evolved with its styles so you need to know how old that pair of leggings may be. One way to know is by checking the size dot. If a style is too old, it will not be in demand as much as a more recent style. We go over in detail how to determine the age of your Lululemon in the next article
Read Also: Your Ultimate Guide to the Lululemon Size Dot
Revolve has a great system where they tell you how many years an item has been out of stock on their website.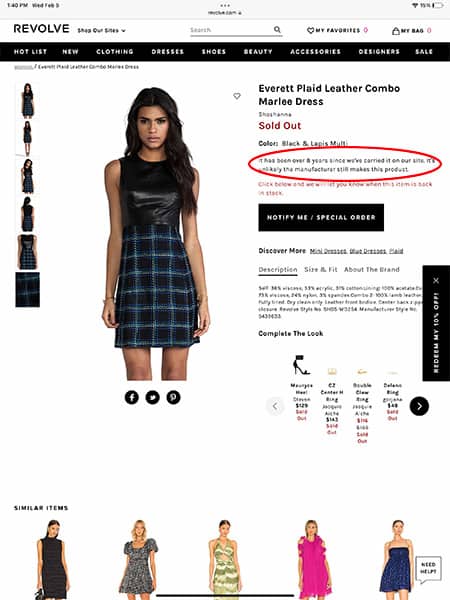 Brands also update the brand tag slightly so you can compare if the item you have is a recent piece or old. You can also sort the completed listing by "Just in" so you can get an idea of when a similar last sold for. While some vintage brands and items may still sell well, you may want to avoid older styles.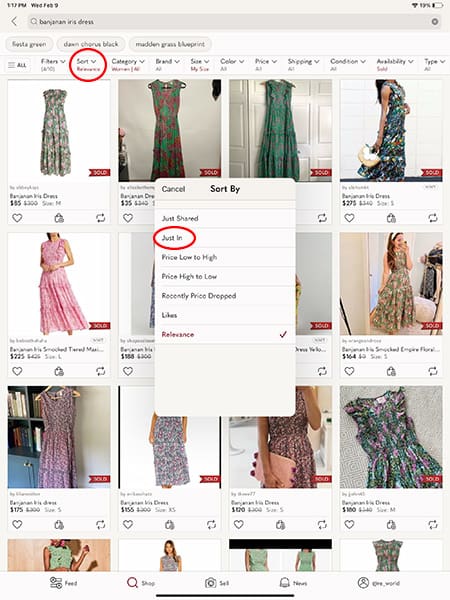 Check For Condition
So the completed listing looks great and you found out that it is a recent style. The last step is to check for conditions. Why is the condition the last step? Because things like pilling or removing a stain is relatively easy to take care of. If you picked up a cashmere or wool sweater with a lot of pilling, it is a quick fix with a sweater comb.
If there is a small tear at the seams, a quick sew can be done to repair the item. A stain remover and the washing machine can restore an item from not sellable to one that can make you a profit. If something takes less than five minutes to fix, it could be worth the effort to still purchase the item to sell on Poshmark.
Last Tips
Selling on Poshmark can be extremely rewarding and profitable. While there may be a learning curve at first, taking these steps when you're sourcing will help you make better buying decisions. For more tips, check out the next article.
Read Next: How I Make $1000 A Month On Poshmark (And How You Can Too!)