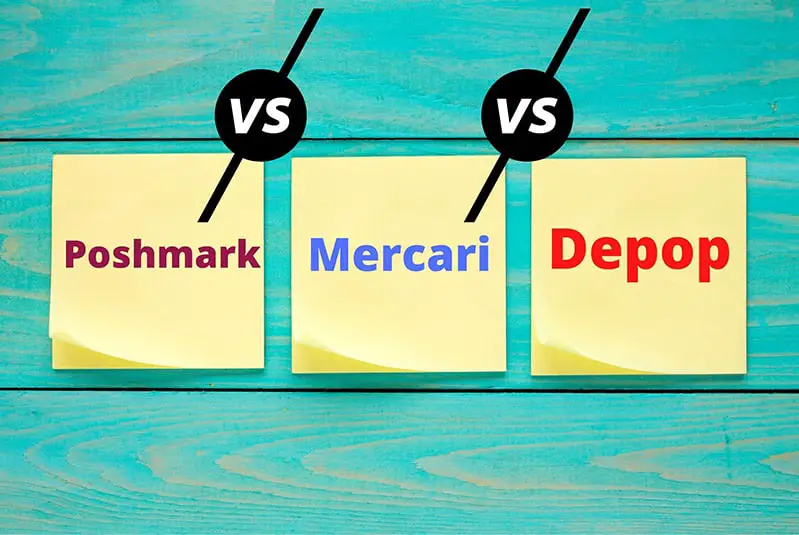 If you search what are the places to sell clothing, shoes, and accessories, you would inevitably come up with Poshmark, Mercari, and Depop. But you may be wondering what is the difference between Poshmark vs Mercari vs Depop?
What are the strengths and weaknesses of selling on each platform? Where can you make the most money? What are the customers like? We will compare and break down everything you need to know about Poshmark vs Mercari vs Depop!
Updated: February 2021
What Are Fees to Sell?
The first thing first is the fees to sell on these platforms. This will tell you how much you will be expecting to make out of your sale. We have covered this portion in our blog post here along with what are the fees to sell on other popular platforms like eBay, Amazon, and Etsy.
Mercari used to be the cheapest platform to sell among the three. But as of October 2020, they added a new payment processing fee, which is similar to Paypal fees. This makes both Mercari and Depop equal in terms of using the platform. However, you will need a Paypal account for Depop as they use Paypal for their transactions. At the time of this writing, they are currently working on their own in-house payment system.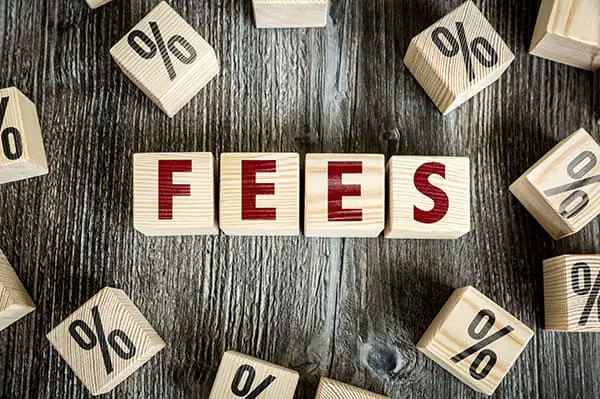 You will receive payment from Mercari through direct deposit. Poshmark's fee is higher than both Mercari or Depop at 20%. To get a payout, you can have a physical check sent to you or via direct deposit.
The con with Mercari and Poshmark is that you have to wait for your buyer to accept or rate their purchase. Otherwise, you will have to wait three full days after the delivery of your item to get paid. With Depop though, you are able to accept the payment right away as long as you are in good standing with PayPal. If you have any issues with Depop payment, check out our blog here.
| | | | |
| --- | --- | --- | --- |
| | Poshmark | Depop | Mercari |
| Platform fee | 20% | 10% | 10% |
| Processing fee | 0 | 2.9% + $0.30 | 2.9% + $0.30 |
| Additional fees* | See shipping | See shipping | See shipping |
How Much Does it Cost to Ship?
With all three platforms, you have the option to offer free shipping. If you offer free shipping, you will have to cover this cost. Poshmark does not give you the option to ship on your own as Mercari or Depop do. You must ship through USPS with the label that they will give you.
This means offering discounted or free shipping with Poshmark can be quite expensive. Especially because most clothing items weigh less than a pound. $7.45 is a lot to pay for shipping small items like t-shirts, shorts, or even dresses.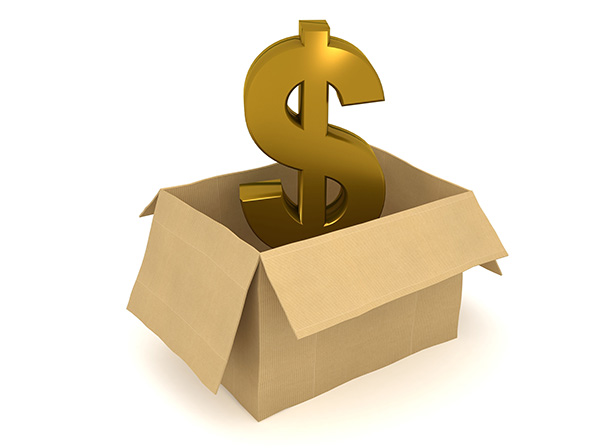 Shipping On Poshmark
As of February 2021, Poshmark has added more options for a shipping discount. If you offer any of the discounted shipping, it will deduct that same amount from your sales. With free shipping, it will deduct $7.45. Additional discounts of $1.50 and $2.46 are also available. Remember that these discount amounts will be deducted from your earnings.
If you use your own packaging, meaning if you are not using a Priority flat rate bag or box, the maximum weight is 5lbs. If your package is heavier, you will have to pay an additional surcharge. These amounts are shown below. You can also find them on Poshmark's support page here.
| | |
| --- | --- |
| Package Weight | Label Upgrade Fee For Sellers |
| Up to 5 pounds | Free |
| 6 pounds | $4.50 |
| 7 pounds | $9.00 |
| 8 pounds | $13.50 |
| 9 pounds | $18.00 |
| 10 pounds | $22.50 |
If you are using a Priority flat rate bag or box, depending on the size and type, they will have a maximum weight of between 15 to 70lbs. Please check this blog going over all the weight capabilities.
Shipping On Mercari and Depop
With Mercari and Depop, you have the option for the buyer to pay the shipping cost or you can offer free shipping. Both Mercari and Depop have negotiated different rates with the shipping software and shipping carrier so that is why their rates are slightly different.
With Depop, you can also set your own shipping cost and ship on your own. Check here for a guide to how to ship on your own on Depop. If you choose to ship with the platform and the shipping software that they use, the cost is based on the weight of your item.
One advantage that both Mercari and Depop have over Poshmark is that you are able to sell and ship perfumes, which are restricted on Poshmark. The below chart shows how much shipping cost will be for each weight class.
Weight
Mercari
Shipping Cost
Depop
Shipping Cost
Poshmark
Shipping
Cost
Under 4 oz
$3.49
$3.75
$7.45
$2.46 Discount
$1.50 Discount
Under 8 oz
$4.60
$4.75
$7.45
$2.46 Discount
$1.50 Discount
Under 1 lb
$4.99
$6.75
$7.45
$2.46 Discount
$1.50 Discount
Under 2 lb
$11.00*
$11.00
$7.45
$2.46 Discount
$1.50 Discount
Under 10 lb
$17.00*
$15.00
Additional charge
applies for packages
over 5lbs. 
*Use FedEx SmartPost the shipping option for cheaper pricing.
Remember, you will always need a shipping scale, measuring tape, and a printer to ship your packages.
Poshmark vs Mercari vs Depop:UserBase
Poshmark has the largest user base among the three platforms at 50 million users. If you or anyone searches for an item on google, as long as the correct keywords are put in the listing, it will bring the poshmark listing as a result. This multiplies the user base to those of google users so it is very important to describe your listings well.
Depop and Mercari user bases are at 13 and 17 million as of 2019. One advantage of Depop over Mercari and Poshmark is that you are able to offer to ship worldwide. If you need guidance on how to ship worldwide with Depop, check out our blog here.
Poshmark vs Mercari vs Depop: Customer Engagement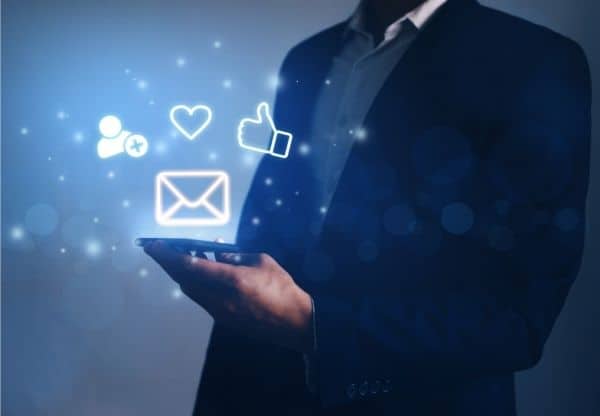 Selling on Poshmark requires a lot of "sharing" your post to your followers, a themed "Posh party" or a daily evening party that occurs at 9 pm CDT. Poshmark automatically gives you followers and this number increases without anyone actively looking to follow you. However, more followers do not necessarily mean more sales. It is actually more important to share your post so that your post comes to the top of the search, making it more likely for your items to sell.
In contrast, followers are more personalized on Mercari and Depop. It is up to the user to follow a seller's shop. There are no "parties" or ways to constantly share. You may periodically "edit" a listing on Depop without changing anything. But the simple "post listing" will bring your post back up towards the top of the search. There are no such similar functions on Mercari.
Poshmark vs Mercari vs Depop: Discounts and Promotions
You are able to send discounted offers to those that have liked your post on both Mercari and Poshmark with a minimum discount being 10%. Unfortunately, this feature is not available on Depop. A buyer will have to message you in order to negotiate a discount with you.
You can, however, run a sale on your Depop store by applying a percentage discount on items that you choose so anyone can see the discount, not just the likers of the post. 
Poshmark vs Mercari vs Depop: Types of Customers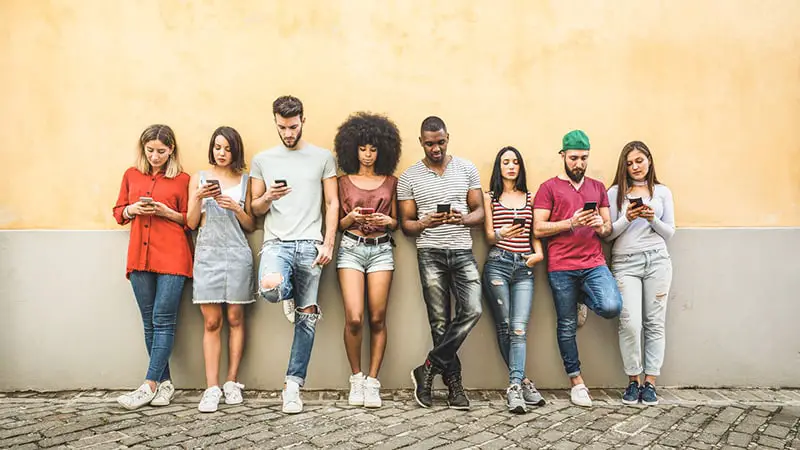 While we would not want to generalize a large group of the population, the type of customer you can expect is a little different due to how the platform is set up.
On the one hand, Poshmark tends to attract those that are into branded fashion than Mercari or Depop. But Depop tends to be a more trendy, younger crowd that is into street fashion. 
You also tend to get more lowballers on Poshmark than on Mercari or Depop. This is because Poshmark has an offer button feature that allows a buyer to offer as low as 20% of the listed price. We have received many offers like this and find it quite insulting. Additionally, it is very rare for a customer to buy the post with the listed price without any haggling. This unfortunately prompts sellers to mark up the post much higher than their bottom price.
In contrast, Mercari is a little better in this area. A buyer can make an offer but the first three options they give are 10%, 15%, or 20% off of the listed price. While a buyer can certainly name their own price, that option is harder to find so it is much fairer for the seller. 
Among the three, Depop is the best when it comes to negotiating. This is due to the fact that a buyer will have to message the seller on a one-on-one basis. This makes the interaction a much more personalized experience for both. It also reduces the number of low-ballers and lowballing in general. You do get a lot of spammers asking you to text them though. 
Poshmark vs Mercari vs Depop: Where is The Best Place to Sell?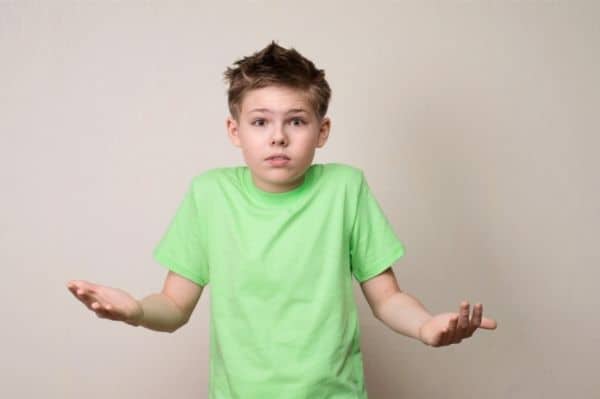 With all that we went through, the question now is where is the best place to sell? The first question we would ask is the demographic and types of items that you are trying to sell.
If you are a younger gen Z that has primarily a trendier, lower cost, or vintage items, Depop is the place to go. However, if you are in your 20s or 30s and are into brands and designers, Poshmark is where you will find others that will buy those items. Last but not least, if you want a 'list it and forget it until someone buys it' approach, Mercari is the least involved.
If you need additional guidance, we have a post dedicated to the best place to sell clothing online here. Additionally, if any of the three platforms do not work for you, there are other options. Lastly, if you need guidance on where to sell based on the type of items you are trying to sell, check out our blog here.