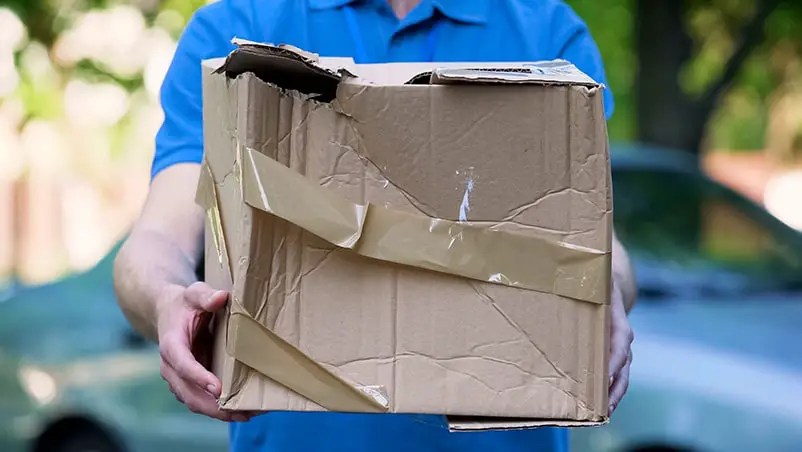 More often than we would like, we have had packages that were damaged or lost completely during transit. Our USPS packages have either stopped tracking for weeks. We even had packages sent to us with a complete beat-up, broken contents, and box. But did you know you can file an insurance claim for lost and damaged mail with USPS if your package is sent with Priority mail?
For a long time, we have just the taken monetary loss for lost or damaged mail. We simply did not think to make an insurance claim on an item because we did not buy extra insurance for it. But recently, we started researching and using the insurance that comes standard with Priority Mail. You can file a USPS insurance claim as a sender or a receiver of the package. In this post, we will show you how!
What Is Qualified For A USPS Insurance Claim?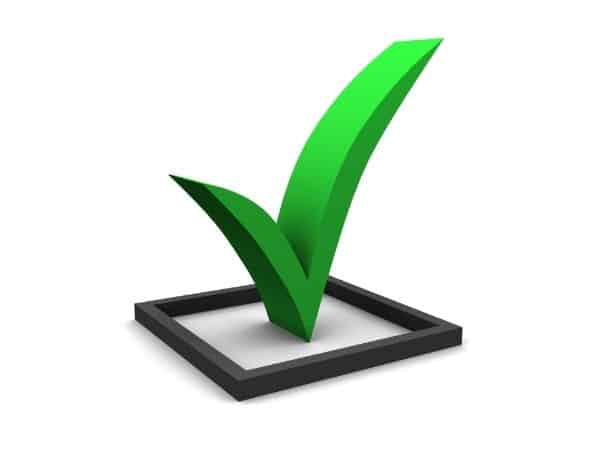 If you are like us and didn't know, your USPS's priority mail comes with a $50 standard shipping insurance. If you use their Priority Mail Express, they cover up to $100. If you purchase your shipping label through Pirate Ship, the covered amount is up to $100. These are built-in with the price that you paid for your priority mail packages. It is automatic, you do not pay extra for it. For a complete list of USPS insurance and extra services, check here.
There is a timeframe for how many days after you send your package that you can file a claim. For regular Priority Mail, you will need to file the USPS insurance claim for lost or damaged mail after 15 days but before 60 days. Priority Express will be after 7 days and before 60 days. You will find the complete list after you click on the page.
Priority mail includes all priority mail flat rate envelopes, flat rate boxes, and regional boxes. If you use your own packaging and ship using the Priority service, that qualifies also.
What Is NOT Qualified For A USPS Insurance Claim?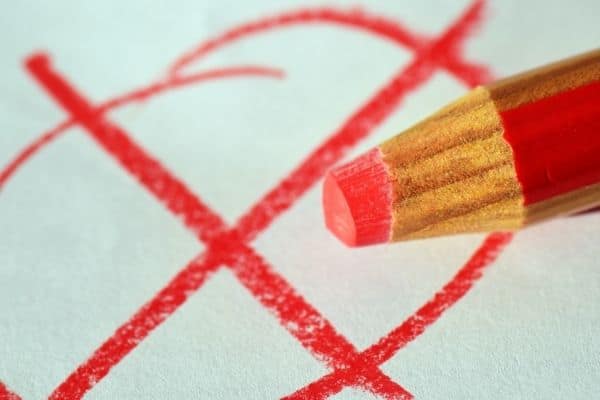 USPS First Class does not come with built-in insurance and therefore, does not qualify for insurance claims. For packages below 1 pound, USPS First Class is normally the cheapest rate. If the package that you are sending does not have a high value and the package weight qualifies, First Class tends to be a better value. For tips on how to ship packages cheaply, check out this post here.
If your USPS shows delivered but the package is missing, this, unfortunately, does not qualify for an insurance claim. You will have to wait another day to see if it shows up. Your other option is to call your local postmaster for a GPS scan of where the item was delivered. Or, you can also ask your neighbors to see if a mistake was made in delivery. But, you can only file a USPS insurance claim when a package is lost during transit.
What To Do For Missing Mail
If your USPS Priority Mail is lost, the first step is to file a Missing Mail and Lost Package help request form. To get started, you will need to gather your documents and proof. It is not guaranteed that your package will but found, however, this is a good step before moving on to the next step.
Especially for memorabilia and collectible items that are more sentimental than money, you will want to exhaust this avenue to track your parcel down. If USPS finds your mail, it will be sent back to you or the final destination it was meant for.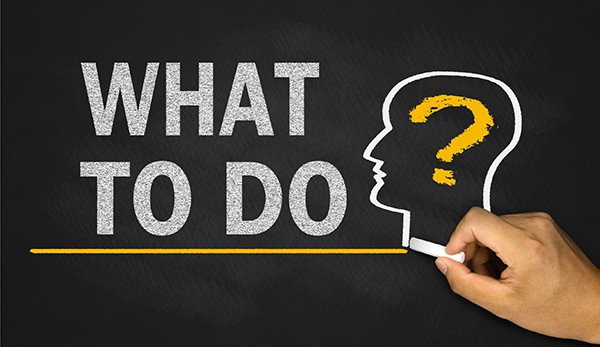 What To Do For Damaged or Contents Missing Mail
If your package is damaged or the contents are missing, file a USPS claim as soon as possible! That means before 60 days have passed. The USPS's website has their own instructions on what you will need to file a claim. Since we have filed quite a bit of claim now and we know how, here is a condensed version of the information you will need ready:
USPS tracking number
Shipping date
Addresses – Both sender and receiver
Pictures – You will need proof of the value of the item and of the damages if the package is in your hands. 
How Do You Make a Claim for Priority Mail Packages
To start your claim, you will need to register for a USPS account if you do not have an account with them already. This is where you will be tracking the status of your claim. You can also order any USPS shipping supplies, such as Priority boxes and bags.
Once you have all of your information ready, you will log in to your account and go to the right under the "Help" tab where you will see "Filing a claim".

Then, scroll down to "Step 3" and click on the button to get started.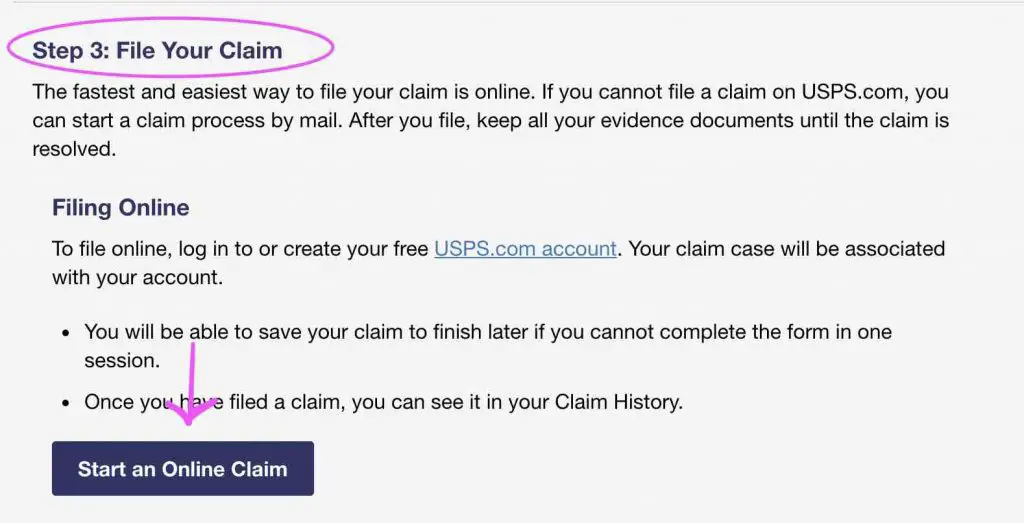 It will take you to a page where you can start on a new claim, save a claim if you need to come back later, and check on the status of a claim.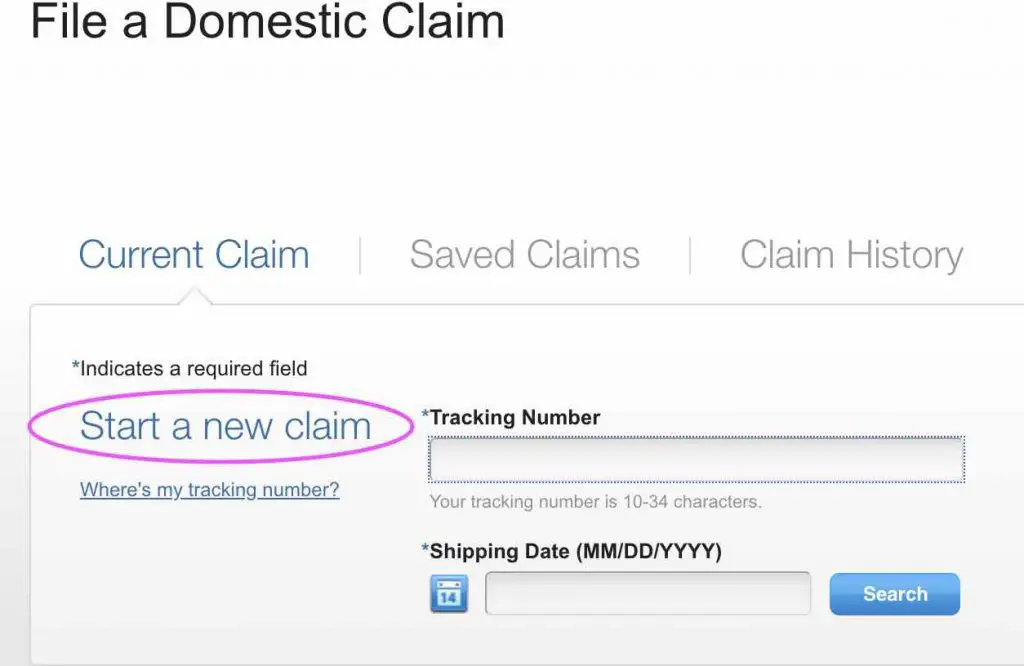 Once you enter your tracking number and shipping date, it will take you to a page where you will fill out these.
1. Package information
This is the reason for your claim. There are currently five options.
Lost
Damaged contents
Missing contents
No COD Remittance received
Non-negotiable document reconstruction expenses from priority mail express?
2. Fees paid
If you did not add extra insurance, you put "0". We normally do not put extra insurance unless the item is expensive electronics or something else that is of high value or fragility.
3. Were you the mailer or addressee?
We have done these claims for both when we were the customer and the seller. As a buyer, we normally do not go to the seller if the box was clearly destroyed and the item was damaged during transport. We make a claim with USPS for poor handling if the seller packed the item well.
4. What are the mailers and addressee's address?
Make sure you have both the sender and receiver's addresses. Enter the addresses.
5. Payment Address
USPS will send your check to the address filed on your USPS.com profile. Make sure you have this address set up on your account set up.
6. Item Information
This field will require the bulk of information for the claim. It will ask for the following:
Item Name – Give your item a name.
Item Type – There is a slew of options from cash, jewelry, electronics, clothing, etc.
Item Description – You will also enter the item description up to 120 words. This can be the brand, model, year, size, color, or whatever is applicable.
Purchase Date – If you do not have the exact purchase date, put the shipping date. Moving through a lot of inventory, it can be hard to keep track of when they were all purchased.
Amount Requested – You will put $50 for items that are valued that or above. It is the maximum amount that Priority Mail will cover if you buy your postage from USPS. If you bought your priority postage from Pirate Ship, you can claim up to $100. For us, USPS normally sends us $50 checks. However, we had a few instances where they sent us the full value of the item lost. Make sure you uploaded a picture of the receipt of the item.
Upload the proof of the value – This is where you will upload a copy of your sales receipt or screenshot of what you paid or sold it for.
7. Domestic Claim Nickname
If you are sending a lot of packages and often run into lost or damaged mail, you may have to do several of these. This is especially common during the holiday season. Give an easy name that you will remember what the item you're making the claim for.
Once you fill out all of the required information, you can submit the claim. If you're missing a document or need to finish later, you can save it and come back later to finish. Once you submit your claim, it will take a few weeks to get a check in the mail. Super easy.
Is Filing a USPS Insurance Claim Worth It
We wish that we had filed insurance claims for our lost and damaged packages sooner. We send and receive thousands of packages with USPS over the last decade that we have been selling online. Even if the price of an item we sell is more than $50, recouping some of the cost helps a lot for a small business like ours.
The time it takes to make a claim really is not bad. Once you file a USPS insurance claim several times, it will only take you a few minutes. Best of all, USPS has never denied our insurance claims. Go back and look at your sales or purchases and if they fall into the claim period, claim away!