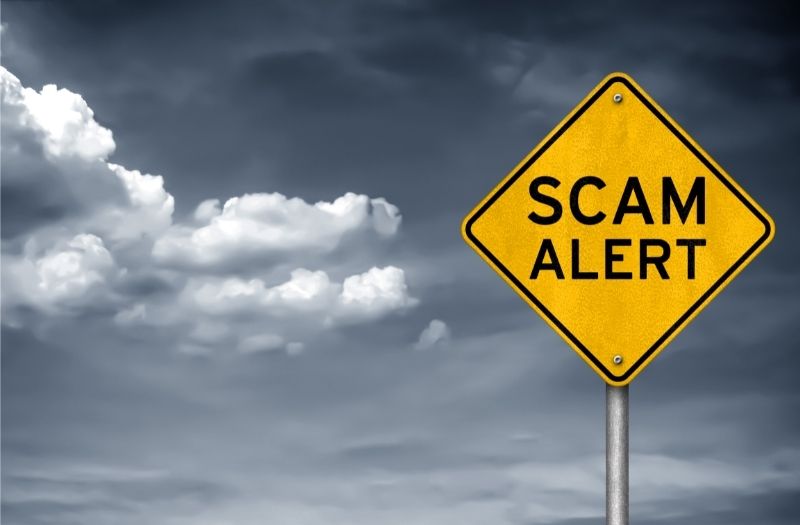 Depop has become a popular buying and selling app for those looking for affordable and quality fashion. But as with many other online marketplaces, scammers managed to get their way in. Whether through selling fakes and other shady communication attempts. Here are some tips you need to be aware of so that you do not get scammed on Depop.
This post is not meant to make anyone paranoid about buying from the app. There are many legit buyers and sellers as with any other online marketplaces. This is simply to make those that use the app be aware of the types of scams out there. Scammers are also creative so there may be other types of scams that we may not be aware of. Be vigilant and ask questions.
Depop Scams To Know As A Buyer
Depop is unfortunately still littered with sellers selling fake items. Fake designer copies or even non-designer but trending items are often sold on wholesale websites. Sellers then resell them on Depop. It is one thing to say if something is "inspired-by" and disclosing the information. However, do your due diligence, especially for higher-priced items.
Asking To Be Messaged First Before Buying
Another scam we often see, especially when it comes to sellers that sell fakes, is asking to be messaged first before buying. That is not to say that all sellers that say this are selling fakes. But it is a strange practice that many people have in their shops. You're not supposed to sell items that you don't physically have and if you were out of town, you can say that on your page.
Where we often see is when you do message the seller, they have some type of explanation for the product. For example, they may say that the item is a "factory piece", even if the brand does not sell a factory line like J.Crew and J.Crew Factory. They may remove the brand tag on purpose and sell a look-a-like saying the "brand tag was removed". Or that it is part of a VIP gift set that is not sold in stores.
The problem with fakes is that the people making them only get better so one can be fooled with unclear photos. The fact that Depop only allows four photos and a video that many sellers hardly use doesn't help. The best way to know what is fake and what is real is to ask as many questions as possible. A legitimate seller should understand that it is not personal and should be comfortable to make their customers feel comfortable.
Other Payment Method Requests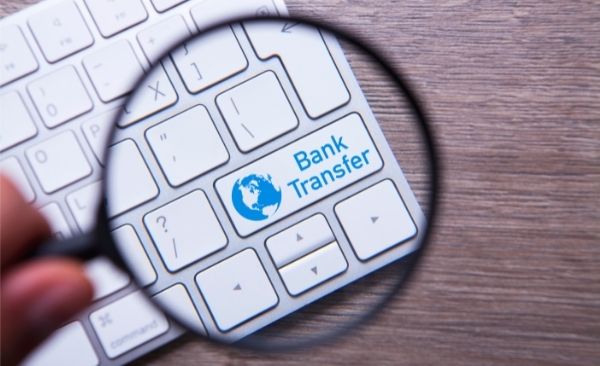 If a seller ever asks you to pay off the app, via a bank transfer or with PayPal but via friends and family, walk away from the deal. Do not fall for any sob stories of how they need the money right away. You will not have any buyer protection. The worst case is that they take your money and disappear off of the account. Or they don't send you the product at all. In both cases, neither PayPal nor Depop can help you recover your money.
The deal is not worth it, even if the seller has high ratings and an established shop. Depop takes 10% in fees, which is a lot more reasonable than other apps like Poshmark or Curtsy. You risk losing your account as well if you take transactions off of the app. The best action is to pay the correct way via Depop.
Trading/Swaps
Trading can be a great way to swap items with someone without spending a lot of money. Usually, both parties list their items for $1 and agree to ship them right away. We have done trades in the past without any issues. However, trading is definitely a method to get scammed on Depop. You have to have a considerable amount of trust with the person you're planning to trade with.
The worst-case scenario is that you will be sending your item without getting anything back in return. Even with a PayPal dispute, you will only get back what you paid, which is $1.
Delayed Shipping
As we mentioned earlier, sellers must have the items in person to sell. However, if their post says it will take weeks to ship or they come up with excuses for why they haven't shipped in a week, be awry. Why is that? Because they may be selling items they don't physically have and once you place an order, they order it from elsewhere to ship to you. While this isn't technically a scam because you will still get your item, it just means you didn't shop around.
If someone is able to do this, that means there are better deals that they know. Plus you don't want to have to wait for weeks to get your item if you can help it, right?
Depop Scams To Know As A Seller
Scammers exist as both buyers and sellers. As a legit seller, you can still get scammed on Depop.
Private Message Scams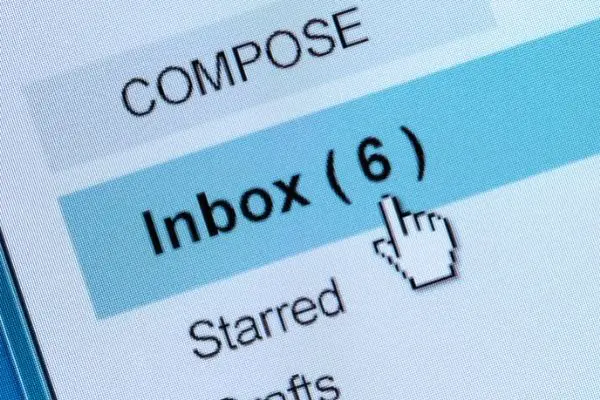 The first and perhaps the most obvious scam come from private messages. It is usually when you first list an item. The message says something along the lines of "Hey I'm interested:message me AT: Username200:::@::: G:::m:::a:::i:::l::::Com Thanks" or a similar message with a phone number instead.
The message could even me *somewhat* normal, asking if the price firm and to "msg" with a phone number. You can ignore these messages and report the account. They usually get removed by Depop.
Other Shipping Addresses Requests
Another easy way to get scammed on Depop or any other selling platform that uses PayPal as a payment is being asked to change the shipping address other than the one on PayPal. The address on PayPal must match the address you're sending your item to for seller protection. You can find PayPal's full list of basic requirements here.
If you ship on your own, rather than using Depop's shipping, make sure you enter the tracking information on both Depop AND PayPal to protect yourself. And avoid redirecting your package in any way.
Crazy Elaborate Schemes To Know
Scammers are creative and they certainly have to be because people catch on to them. That is why they make elaborate schemes involving multiple unsuspecting people. So what does this look like? It may be that the scammer is scamming both a buyer and a seller at the same time without their knowledge. But something will be off. It may be that they ask the buyer to pay directly via PayPal while telling the seller that they will be paying them directly.
And then telling the seller to send the product elsewhere. So the seller unknowingly sends the product to the address of the scammer, having been paid. Meanwhile, the buyer never receives what they paid for. So they open a dispute and win. So the seller is left without the product and loses money. There may be variations of this with added personal stories. A legitimate account could be hacked. The lesson here is don't deviate from conducting sales legitimately through the app, no matter someone's story.
What Type Of Items Attract Scammers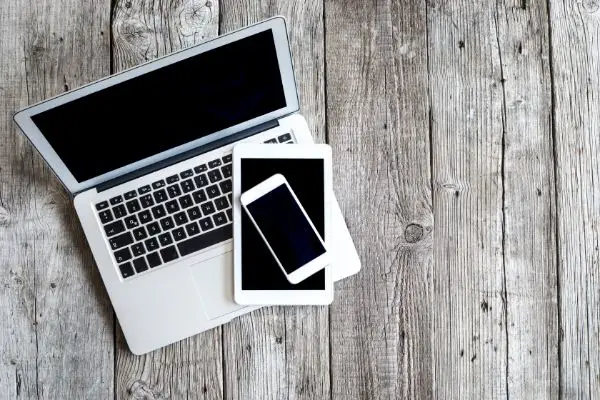 If you're buying or selling a $10 shirt or sweater, it is unlikely that you will deal with scammers. After all, even they may value their time enough to not mess with such small purchases. Here are the categories that attract a lot of online scams.
Electronics – Think iPhone, Airpods, Nintendo Switch, or anything expensive.
Designer/Luxury items – Think Louis Vuitton purses, Chanel bags, etc.
High-end street brands – Think rare sneakers, jackets, anything you would find on StockX.
When any higher amount of money is involved, that is where you will most likely find scammers. Again, there are legitimate buyers and sellers out there. Depop nor any other online marketplaces want scams or scammers on their app. It is unfortunately individuals that have found a way in.
When To Give The Benefit Of The Doubt?
While there are shady people willing to scam anyone for a quick buck, there are legit naive people that simply did not have any clue. For example, we wrote about our experience of buying a fake Reformation dress from a seller in Australia. She ran a consignment store and had many positive reviews. When we brought up the fact that the dress she sold was a fake, she apologized saying she is selling for someone else.
She refunded the money right away and explained that she couldn't tell a fake herself because she has not seen a "real dress" in person. We do give her the benefit of the doubt because we'd like to think that she would not compromise her whole established profile for the profit of one item. Consignment stores do sell for others and individual stores like hers do not have the resources to authenticate every brand.
How To Not Get Scammed On Depop
Scams can be preventable when you're empowered with knowledge. To avoid getting scammed on Depop, do the following:
Don't email anyone. Don't use WhatsApp, Instagram, or any other communication methods. Communicate only via the Depop app.
Don't pay or accept bank transfers, cashier's checks, certified checks, or any other form of payment that is not through the app.
Pay only through the app. Never direct payment through PayPal, whether that is via "goods and services" or "friends and family".
Only ship to addresses given in Depop and PayPal. Don't redirect shipments.
If someone is giving you too much of a story, whether a sob story, that they're using a friend/family member's PayPal, their PayPal is down at the moment, or anything like that, be wary.
If you're a victim of a scam, make sure to file a police report. To help others from falling into the same scams and to help catch scammers, make sure to share your experience in public forums or on your Depop stores as a listing.