When it comes to shipping, one of the most valuable and fragile items to ship is trading cards. To keep the condition as pristine as possible, it is important to know how to properly ship your trading cards. Whether you are shipping a rare Pokemon card, Yu-Gi-Oh card, baseball card, or any other trading card, follow this step by step. All the materials you will be needing are linked.
If you are selling trading cards on eBay that are valued at less than $20, there is a cheaper method. You can ship your trading card for less than $1 using their new shipping service. You can check out full details here.
Step 1
If you have not already, all your rare trading cards should be stored in some kind of storage sleeve, whether individual or pages. Take your trading card out from storage to prepare to ship.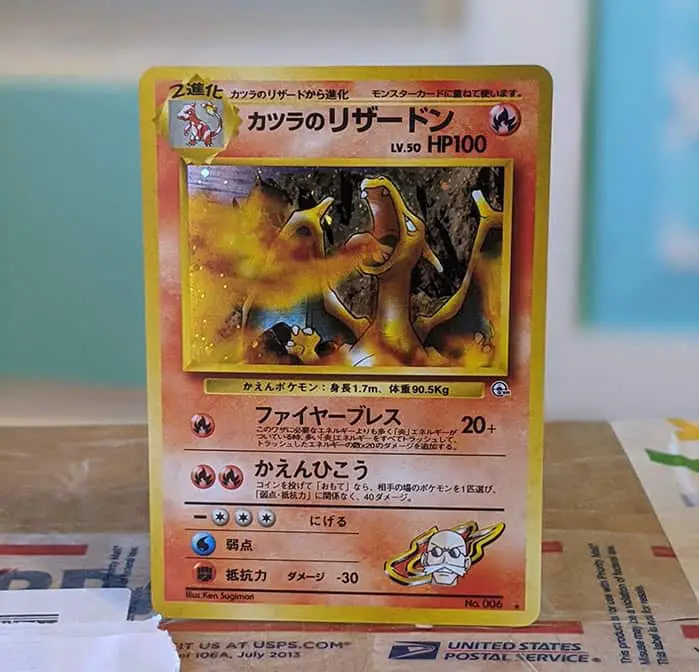 Step 2
If you do not already have your card in an individual penny sleeve, also known as a soft sleeve, place your card gently inside of one.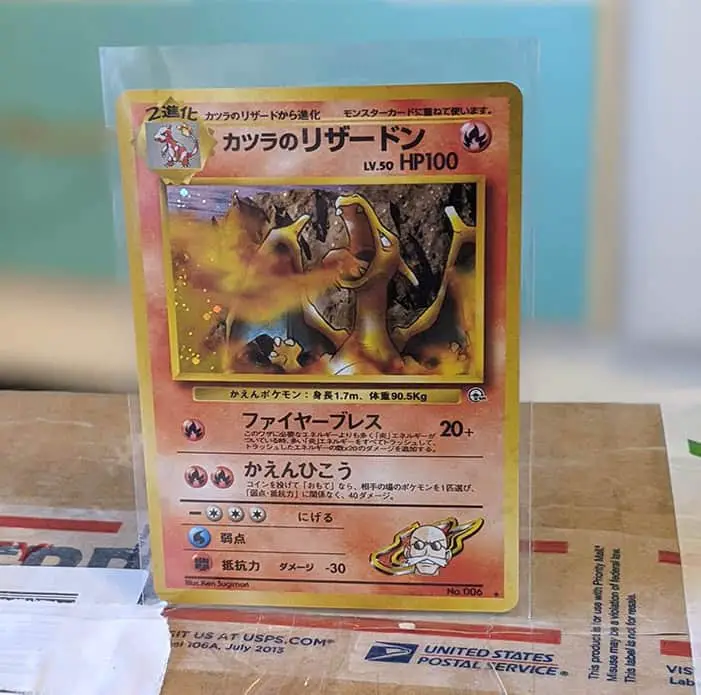 Step 3
Place the card with the penny sleeve inside a top loader. These are hard cases that provide further protection. Avoid taping the top loader shut at this point. Taping could damage the card if it slid into the tape and makes it harder for the buyer to have to access the card. Buyers would also want to avoid tape residue if they choose to leave the card in the top loader. Instead, place this between two pieces of cardboards before the next step (not shown here for picture purposes).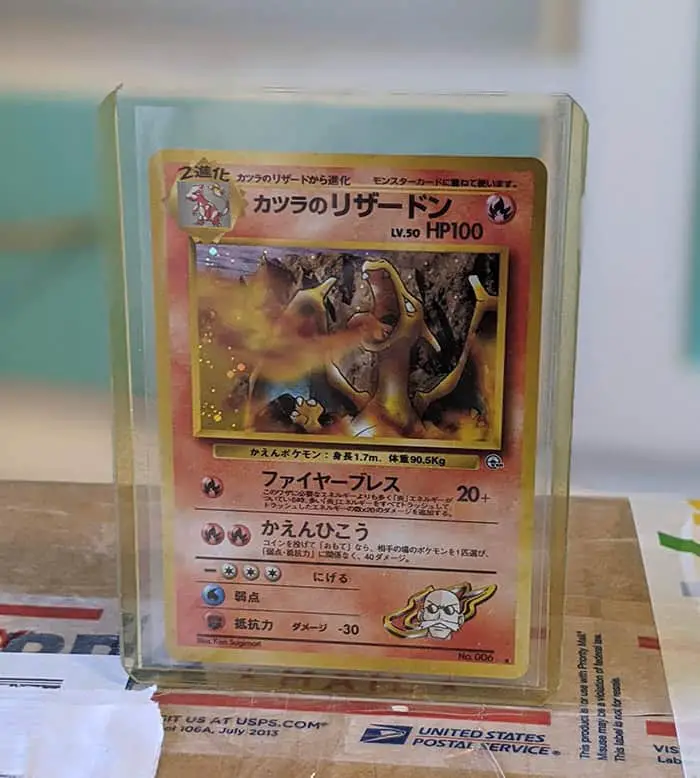 Step 4
Wrap the top loader with the card and penny sleeve inside of another bag to prevent the card from sliding out. If you are shipping multiple cards, make sure each card has a penny sleeve and a top loader. Insert cardboards between each card and sandwich them all together before inserting in the bag mentioned in this step.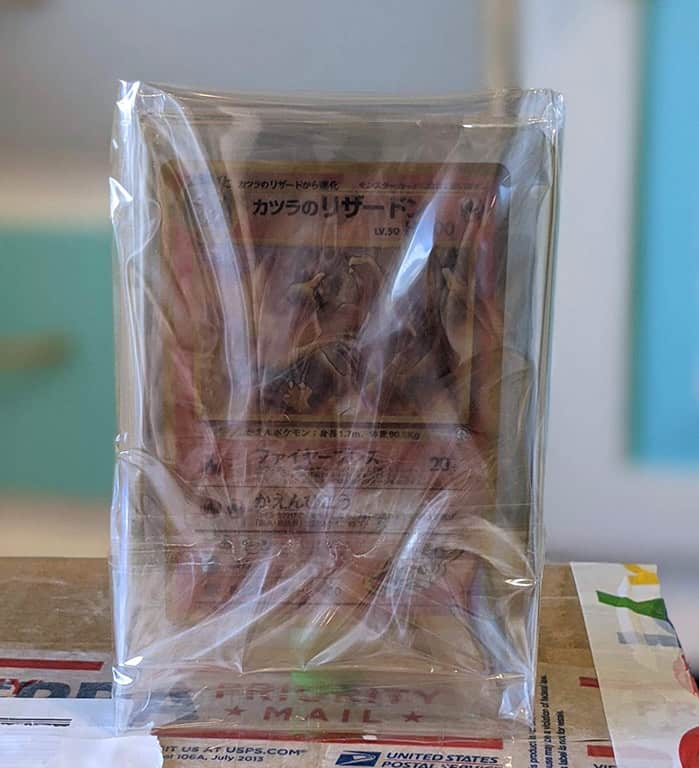 Step 5
Place the whole wrapping into a padded bubble mailer envelope.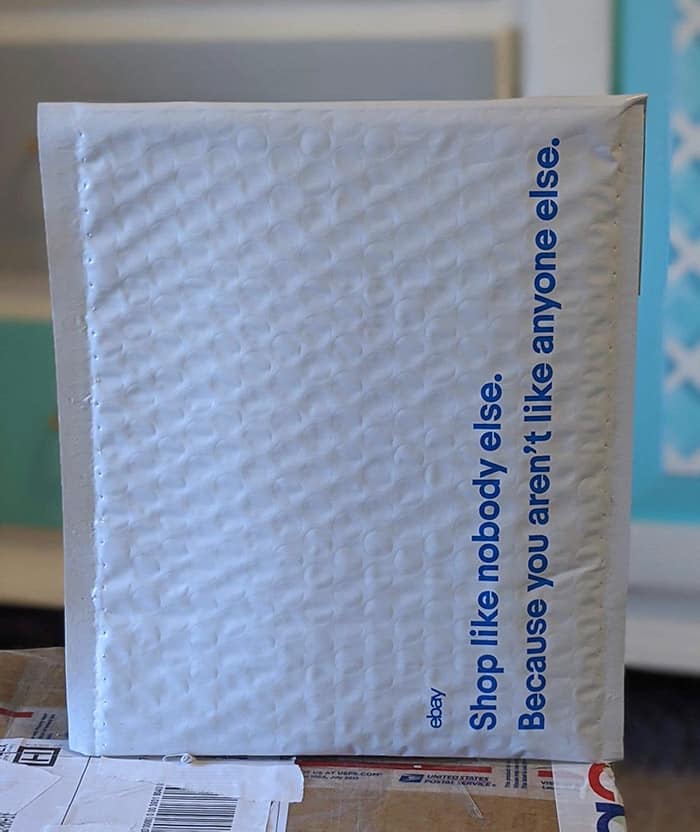 Step 6
Depending on the value of the card that you are planning to ship, signature and insurance should be added for better protection. USPS first class tend to be slower but cheaper than priority mail. If the value of the card is quite expensive, use FedEx instead of USPS and add insurance. You may also add one more step and use a box before placing the whole card assembly in a bubble mailer.
What You Need To Ship Trading Cards Safety