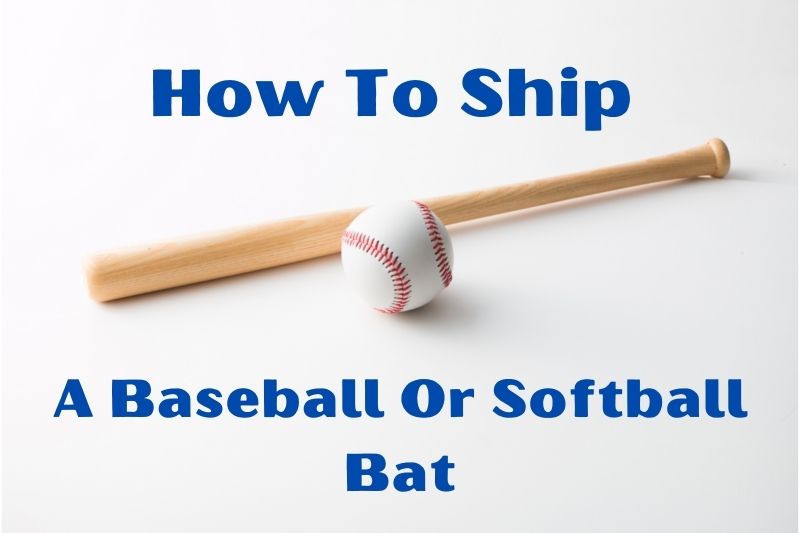 If you need to know the best way to ship a baseball or softball bat, look no further. Here is a step-by-step of what to do, everything you will need, and how much it will cost to ship your baseball or softball bat.
What You Will Need To Ship A Baseball Bat
The first thing you will need is the correct shaped box for your baseball or softball bat. While you can certainly buy a fancy mailing box from amazon, you can instead get a free USPS mailing tube from the post office.
Most local post offices may not carry them at the front but they may keep them at the back. If your local post office does not have them in stock, you can order them directly from USPS.com for absolutely free. They will deliver them to your door.
To order the mailing tube, you will create and log on to your USPS account. Go to "Quick Tools" in the top left corner. Then, find and click on the "Free Boxes" image.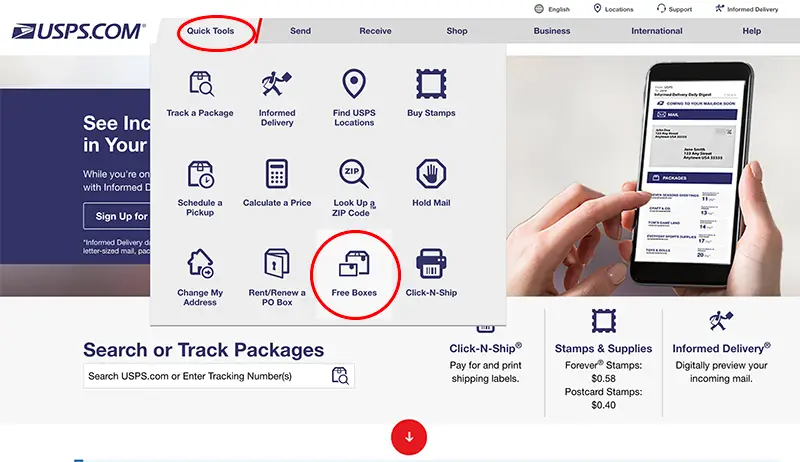 You will find many different Priority boxes and envelopes. Scroll down until you see "Dual-use Priority Mail/Priority Mail Express Medium Tube – 1098". USPS carries two sizes of these tubes but you will need the bigger of the two, which is this medium tube.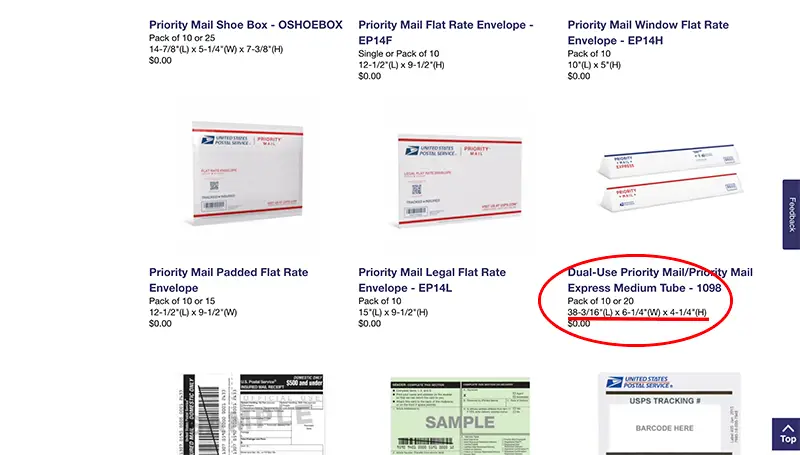 You will also need some sort of padding material to pad the ends of the bat. For this, you can use tissue paper, newspaper, kraft paper, or anything similar. You will also need tape to tape the ends. Once you have all your packing materials, let's get started.
How To Ship A Baseball Or Softball Bat Step-By-Step
Assemble your USPS medium tube.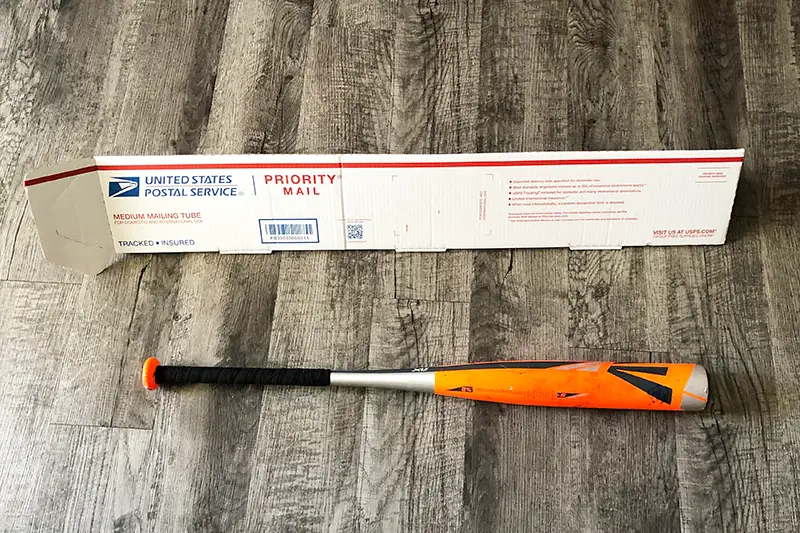 2. Once you have your box ready, take your stuffing material to pad the ends. The idea is that you want to minimize any movement of the bat inside the tube to protect the bat.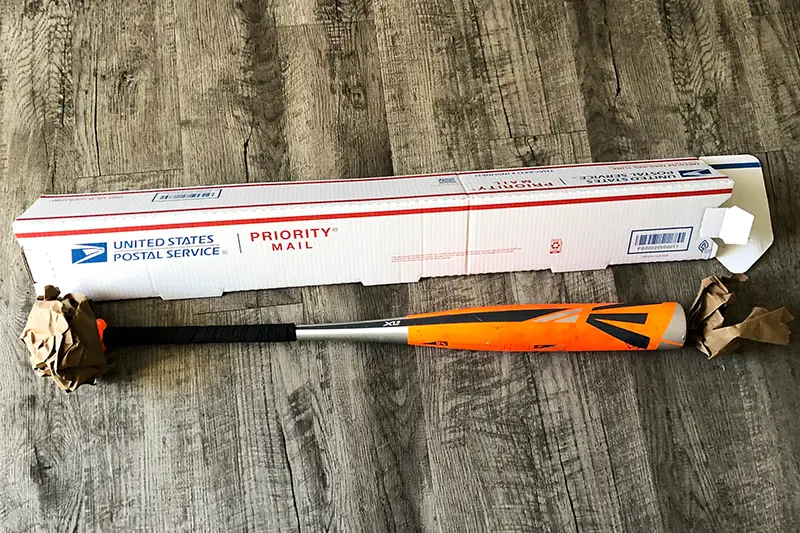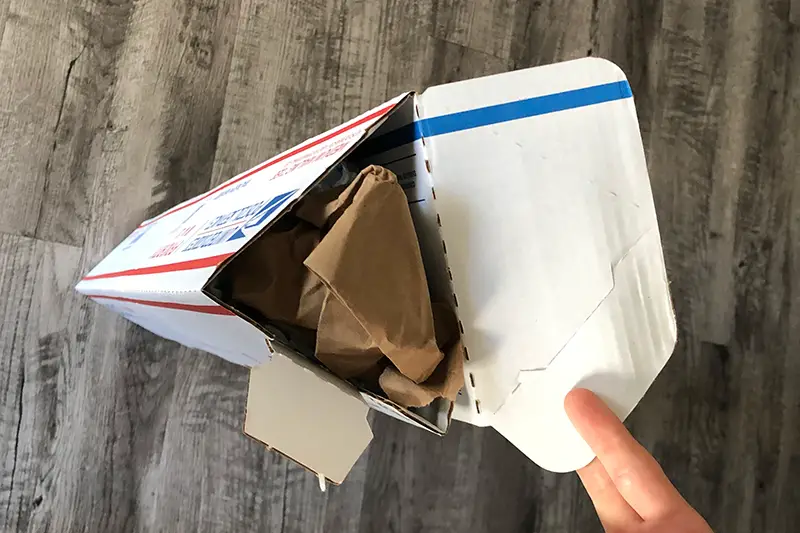 3. Close the ends of your tube and tape them to secure the tube.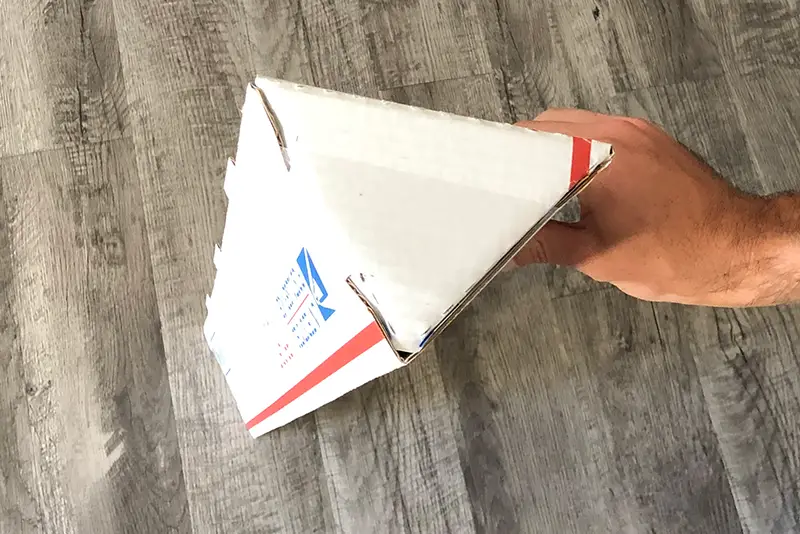 The Cheapest Way To Ship A Baseball or Softball Bat
Once your baseball or softball bat is securely packed, you will need to buy your postage. Buying your postage online will give you the cheapest postage rate to ship your bat. We personally use Pirate ship to buy our USPS postage, it is completely free to use.
You will need a Pirate ship account if you don't already have one. To buy your shipping label, you will need to weigh your baseball or softball bat so you will also need a shipping scale. It is a great investment since you can use it for all your future shipping needs.
Read next: Cheapest Way To Ship A Package: Step-By-Step With Pirate Ship
We have a composite baseball bat here and it weighs 2 lbs 6 ounces. A wooden bat will weigh more while a youth bat will weigh less.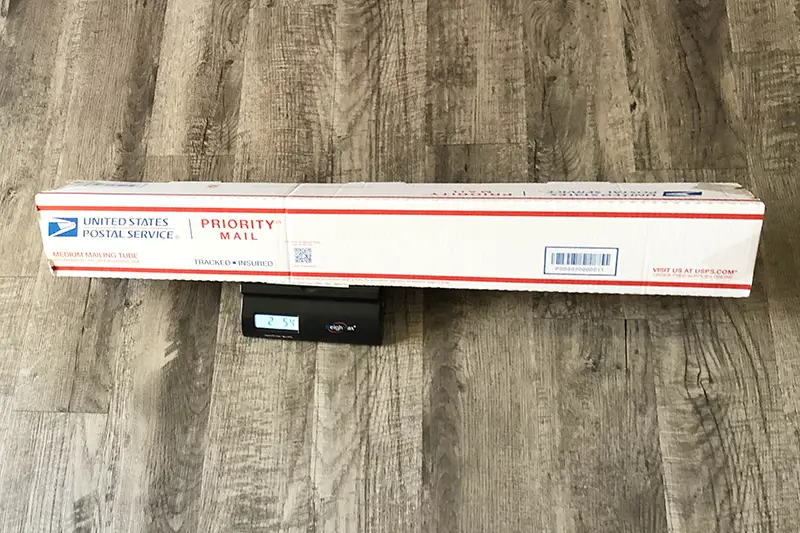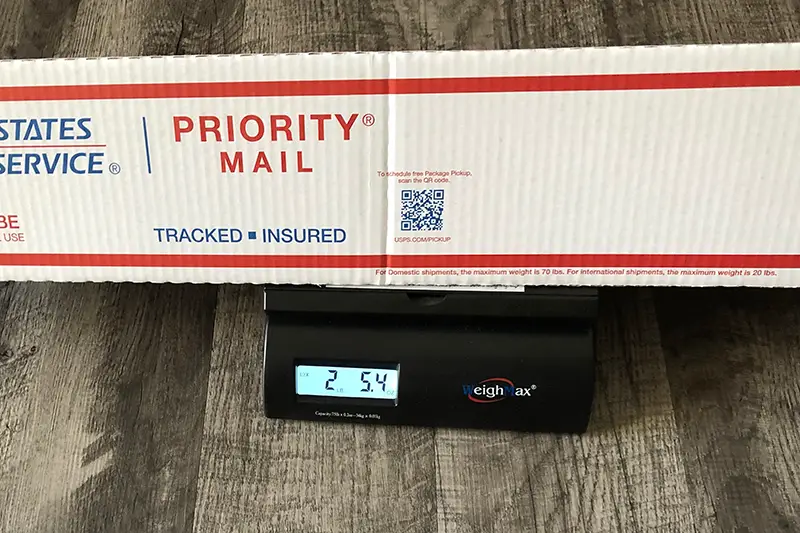 On a Pirate ship, you will choose a "Box or Rigid Packaging" and enter the dimensions that are given on the tube. You will also enter the weight from earlier and always make sure to round up to the closest ounce.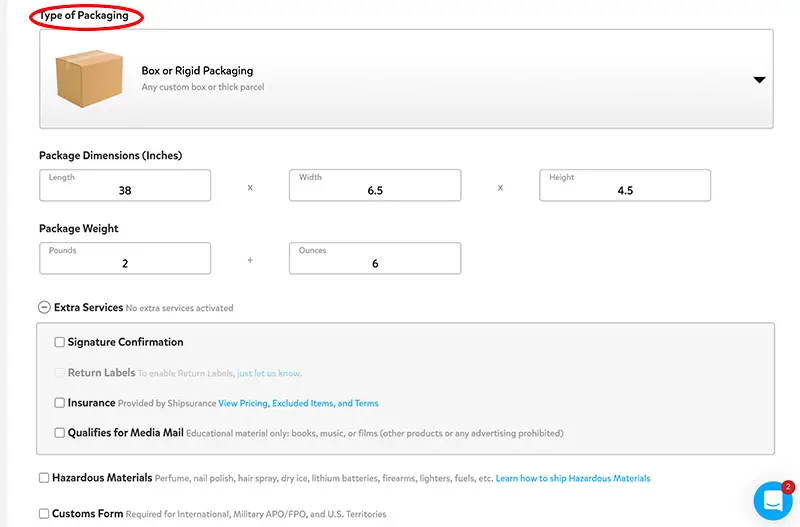 How much it costs to ship a baseball or softball bat will depend on the weight and distance that it will be traveling to. It will typically cost between $8 and $16. For this particular bat, traveling from Texas to Washington, it is $14.10. Buying your Priority mail postage from Pirate ship also includes $100 of built-in insurance.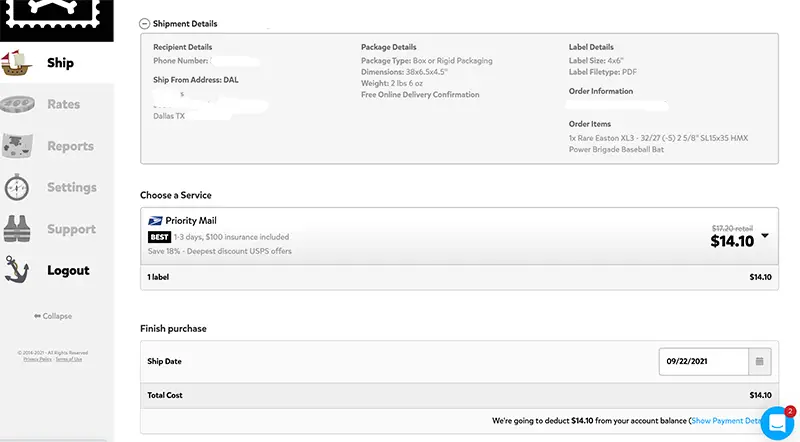 If the distance is greater or if your bat weighs more, your postage will cost more. If your bat weighs less or travels a shorter distance, your postage will cost less.
Once you purchase your label, you can print it and place it on your package. You can then drop it off at your local post office without having to stand in line. Most post offices have a counter area where you can drop off packages that do not fit inside the drop-off kiosk.
There you have it! Super simple while saving you money.