When you are trying to send a package, packing and shipping are not so straightforward. There are items with odd shapes, irregular sizes, and heavy in weight while being compact. You may be wonder what is the best and cheapest way to ship awkwardly items? So in this post, we will go over some of our tips and tricks on how we ship awkward, unconventional, and irregular packages to give you ideas and save you money.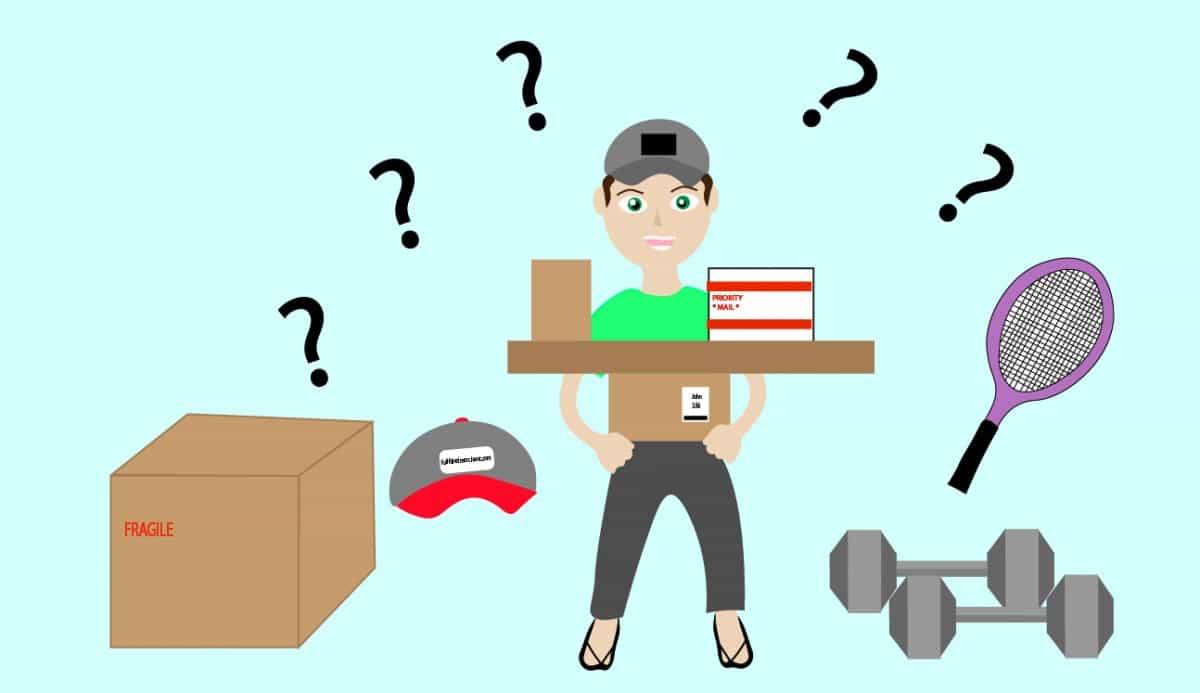 Before we get started, you will always need a shipping scale, measuring tape, and a printer to ship your packages. We will cover the following awkward items below. So go ahead and jump to where you need to go!
Disclaimer: It is very important that you add insurance for costly and fragile items such as expensive electronics. It is also crucial that you pack these items really well. Follow your shipping carrier's packaging requirement for an insurance claim in the rare case that you have to file one.
How to Ship Dumbbells
Depending on the weight of your dumbbells, you have several options. If your dumbbell set less than 10 pounds each, a pair actually fits in a USPS Priority padded envelope. You will need to pad each dumbbell so that there is no contact with each other.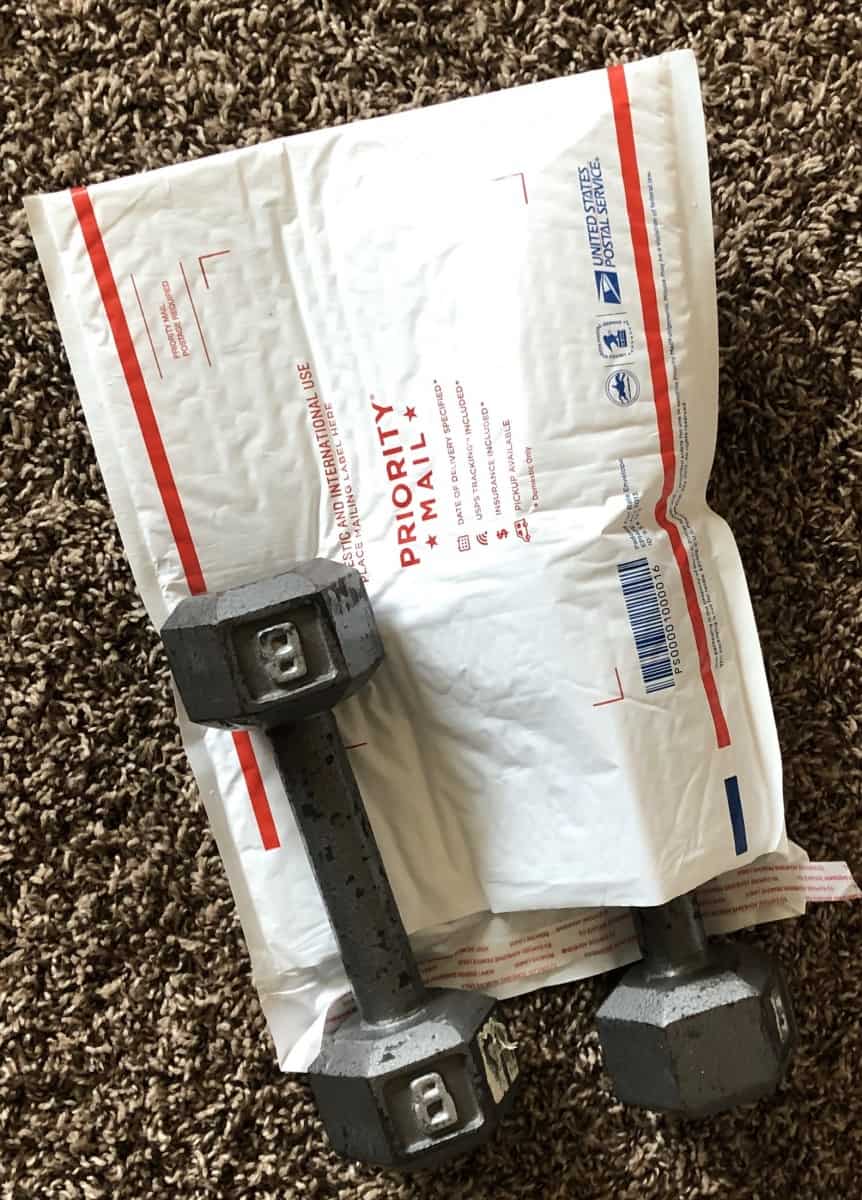 If your dumbbells are a set of 10, 20, or 30 pounds, use a USPS Priority flat rate box. Both the Priority medium and large flat rate boxes have a maximum weight allowable of 70 pounds for domestic shipments. The weights need to be padded around and in between. You will want to make sure that they do not contact each other and that they do not move around. Go ahead and reinforce the box on the sides, as well as, the top and bottom with a lot of tape.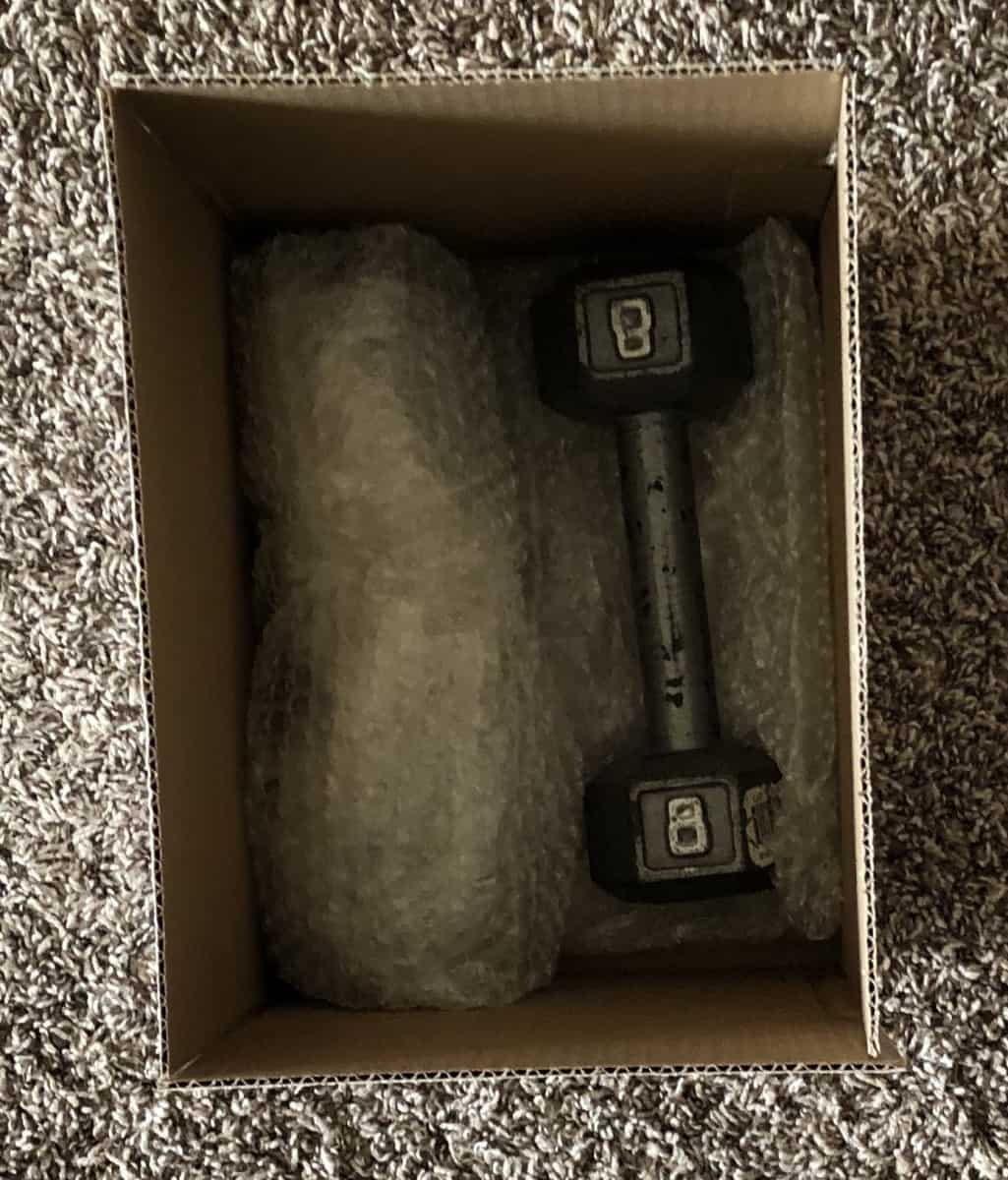 How to Ship a Baseball Hat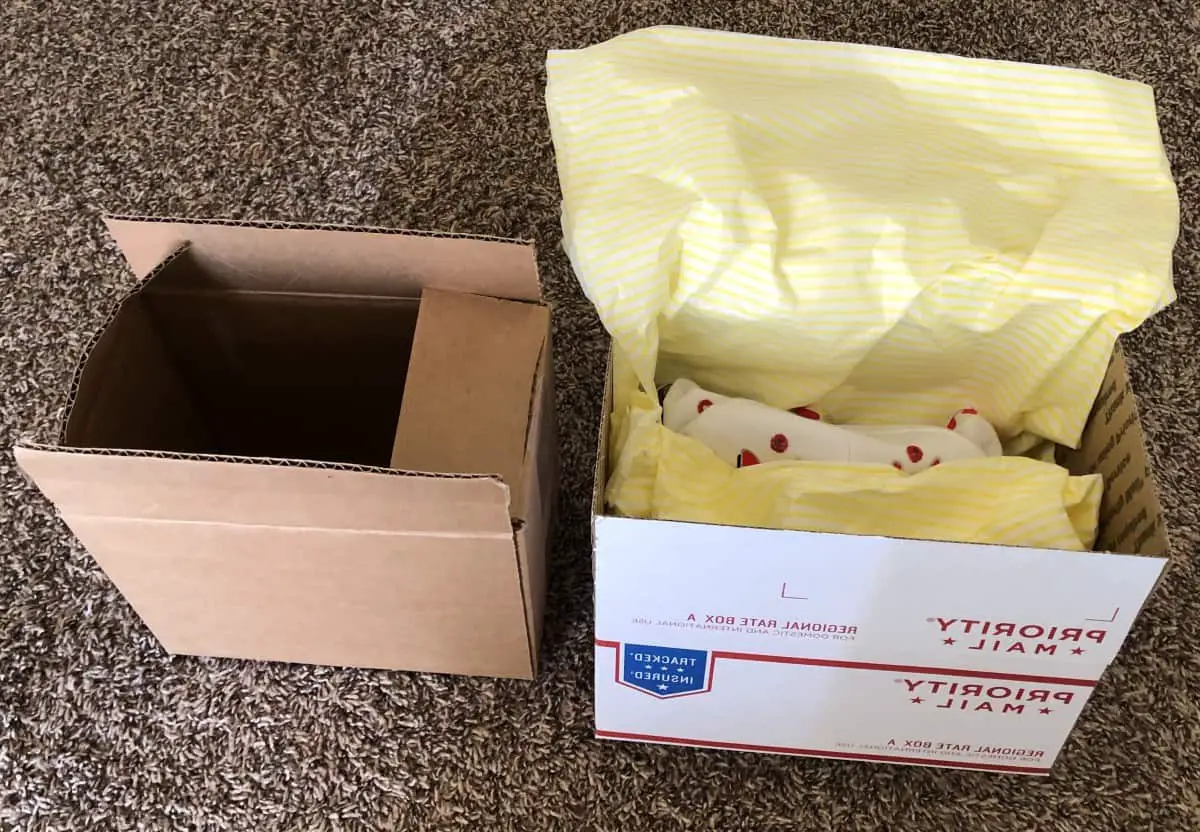 While you can certainly ship a baseball hat in a regular poly mailer or padded poly mailer, we actually recommend shipping hats in a box. This is because you want to retain the shape of the hat and not bend it in any way. Baseball hats normally weigh only a few ounces. Even in a box, the package will weigh less than 1 pound. You will still get a very affordable shipping rate and more importantly, a happy buyer.
How to Ship a Yoga Mat
A yoga mat can easily be shipped with poly mailers. If the poly mailer is not long enough, you can use two with one on each side. If you need to see what we mean, it is similar to one of our methods on how we ship a tennis racket below.

If you are shipping a Poshmark order where the shipping cost is already paid for or you do not have poly mailers, another option is to use USPS Priority medium mailing tube. This actually gives a better presentation for your buyer as the length and size is perfect for most yoga mats.
You can order these mailing tubes at USPS.com at no cost to you and they will ship it to you absolutely free. You will need a USPS account though. If you use this method, make sure that you reinforce the tabs with tape all around the sides.
How to Ship a Nintendo Switch
The best way to ship a Nintendo switch is first, putting it in the case that it originally comes with. Then put the case in a box with padding. If you are shipping just the Nintendo switch screen without the controllers, the screen fits perfectly with padding in a Priority small flat rate box.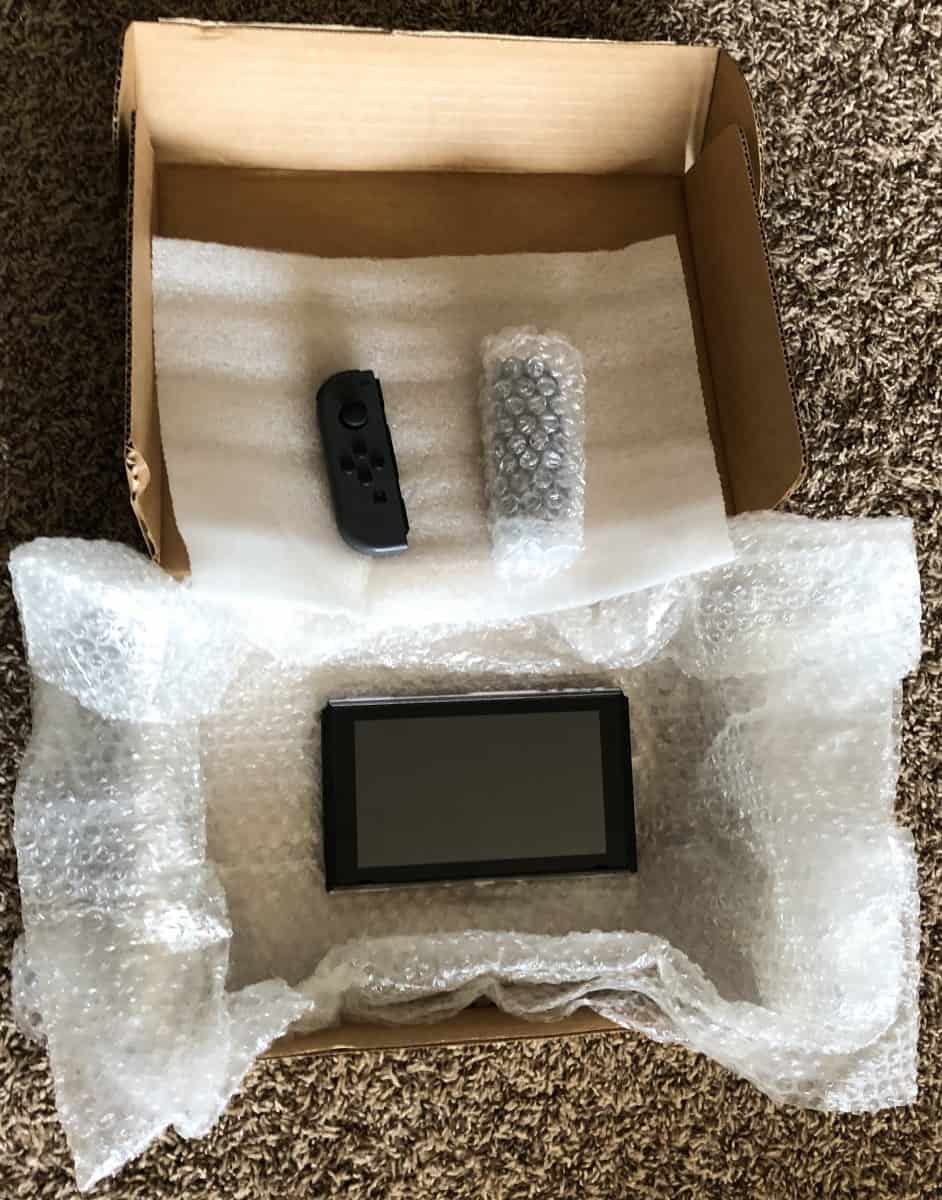 However, if you also need to ship the controllers with the Nintendo switch screen, wrap each component with padding. You will want to prevent all the components from contact with each other. You will then put them all in a box and fill the rest of the box with padding.
How to Ship a Tennis Racket
We have several methods for this, depending on the cost and condition of the tennis racket that you are planning to ship.
The first way is to put the racket in a box that it will fit in. You will need to find a box or use one that you may already have.
The second is stacking two priority mailboxes inside each other. Make sure to ship USPS priority mail though if you are using any priority mailboxes.
If you do not have any boxes, you can take another large card box you do have. Then, cut the card box to size so that the racquet can be folded inside of it. You can then tape it all around.
Finally, the last method is to pad the tennis racket with bubble mailers. This is especially if the racquet does not have a bag. Then place the racket with the bubble mailer inside of a poly mailer. You will need to tape all around to keep everything together. Because tennis rackets are designed to be able to handle high impact, shipping them this way will not break the rackets.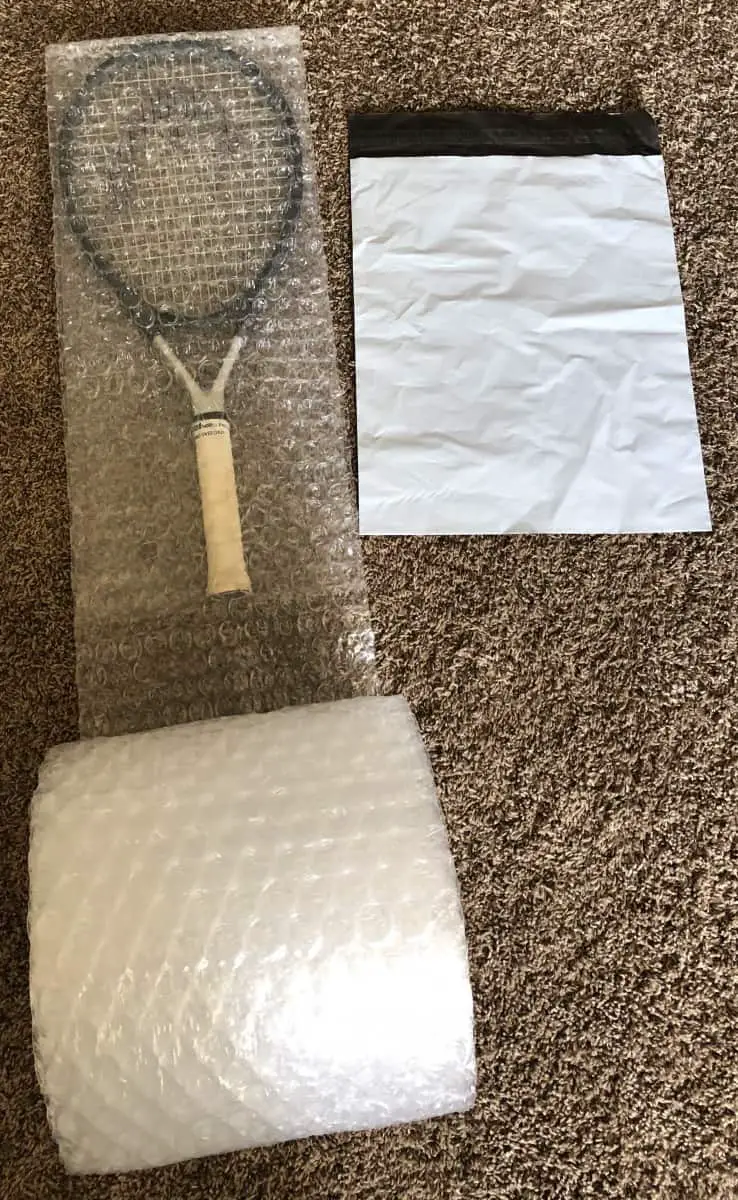 How to Ship Heavy Items
While this post focuses on awkward items, if you need tips for how to ship heavy items, check out this post here. If the item that you are shipping has small enough dimensions to fit USPS flat rate boxes, they will give you the cheapest options. USPS Priority flat rate bags and boxes are able to handle up to 70 pounds.
Shipping Materials
You can get all USPS bags and boxes mentioned in this post at your local USPS store. Additionally, you can order them to be delivered to your home for free at USPS.com. You will need to register for a USPS account. We also have tips on where you can get other FREE shipping material and boxes here.
If you have a package that was lost or damaged by USPS, check out this post here to make a claim and recoup some money. Check back to the blog for more awkward items and how to ship them. We want to give you useful tips that we truly use so we will record them as we go.