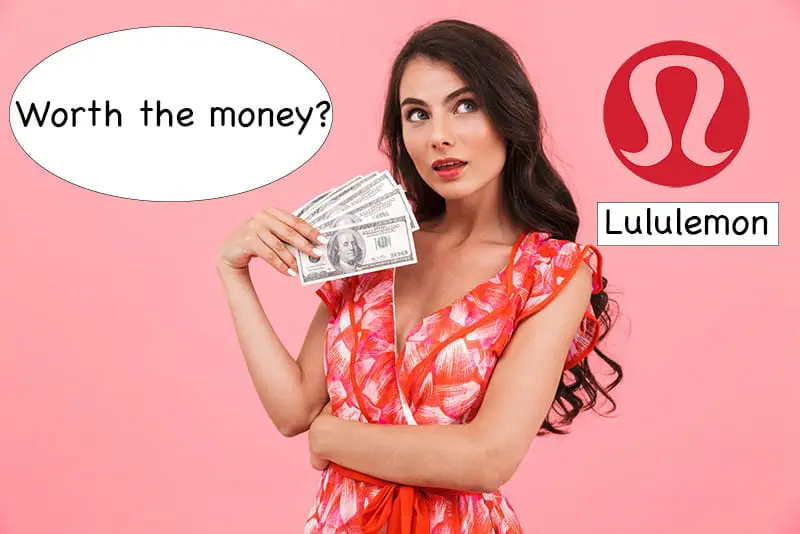 If you are into fitness, one of the most sought-after and raved-about athletic wear brands is Lululemon. While athletic gear can get pretty expensive, Lululemon is known for the $100 leggings. But is buying Lululemon worth it? What makes Lululemon so expensive and is the high price-tag worth it?
What Quality Should You Expect From Lululemon?
With any clothing brand that you are forking over a lot of money for, quality should be expected. Quality means the clothing item should be sewn well at the seams that a few washes should not unravel. It also means that pilling should be minimal after wear. Lululemon is made well, however, pilling can be an issue without following proper laundry requirements.
What Kind of Fabric Does Lululemon Use?
Lululemon has numerous patents for its design but one that is hard to copy is its fabric. They are big on performance and creating products suitable for the activity. Below are Lululemon's main types of fabrics are the activities that they are meant for.
| | | |
| --- | --- | --- |
| Type of Lululemon Fabric | Known for | Activity Best For |
| Everlux™ | Fast drying | Hot studio classes like cycling |
| Nulux™ | Soft and smooth with light compression | Running, training |
| Luon® | Four-way stretch fabric, four variations, sweat-wicking, and cotton-soft | Yoga, Barre-inspired class, any studio activity. |
| Luxtreme® | Four-way stretch, sweat-wicking, offers support and coverage. Also used in men's | Activities where you are sweating the most |
| Silverescent® | "Stink-stopping"  | Activities where you are sweating the most |
| Nulu™  | Super buttery-soft, naked sensation | Yoga, low movement training |
While many other fitness companies may offer similar products, it is hard to argue that Lululemon's fabric can be replicated. Our personal favorite is the Nulu™, the most versatile one for day-to-day with their infamous Align™ leggings. You will have to feel it for yourself.
Lululemon Design Features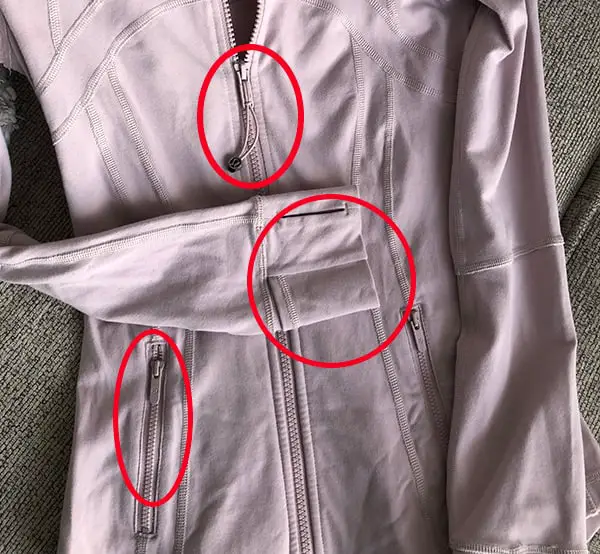 Another feature that Lululemon is known for is its design. There are technical features like vents around sweaty areas. Movement is considered when it comes to designing men's pants like the ABC pants. For women, many well-known styles such as the Define jacket are cut to be slimming and extremely flattering.
They also have very thoughtful details such as a removable tie on the zipper that can be used as a hair-tie on the Define jacket. The zippers also have the Lululemon logo with the zipper direction down to open the pocket. The cuffs at the ends are foldable so it can be used to warm your hands.
One well-known Lululemon design feature is placing the size or size dots inside pockets or the hem. Lululemon designs its size tags to be easily torn for maximum comfort. But you will still be able to find the size by the size dot. Read here for where you can find Lululemon size dots.
Lululemon Pricing
Lululemon's prices do not come cheap. That is why you're here. Here is what Lululemon charges for their items.
Women's
Cotton tops – Starts at $44 for tank tops and crop tops
Sports bras – Starts at $42 (Flow Y bra) up to $178 (Enlite hydraffinity vest high support)
Technical tank tops – Starts at $48 (Cool Racerback)
Technical shirts – Starts at $68 (Swiftly tech short sleeve)
Jackets & hoodies – Starts at $118 (Define jacket, Scuba hoodie), cheaper for cropped jackets
Leggings/shorts/crops – Starts at $58 for shorts, $88 for crops, $98 for regular leggings
Pants/trousers – Starts at $118
Men's
Cotton shirts – Starts at $48 for tank tops and their 5 year basics tee shirt.
Technical shirts – Starts at $58 for tanks (fast & free)
Shorts – Starts at $68
Joggers/lounge – Starts at $108
Pants/trousers – Starts at $128
Is Lululemon Worth The Price?
So let's go over what Lululemon offers to determine whether buying Lululemon is worth it.
Customer Service
In our 6 years of experience of wearing and dealing with Lululemon, they have some of the best customer services that you will encounter. You can reach them online or call. They are extremely helpful and if you ever encounter a problem, the next representative will more than makeup for it. Sometimes Lululemon store's employees are not as easy to approach. However, if you have any issue with your Lululemon item, they will always help.
Free Hemming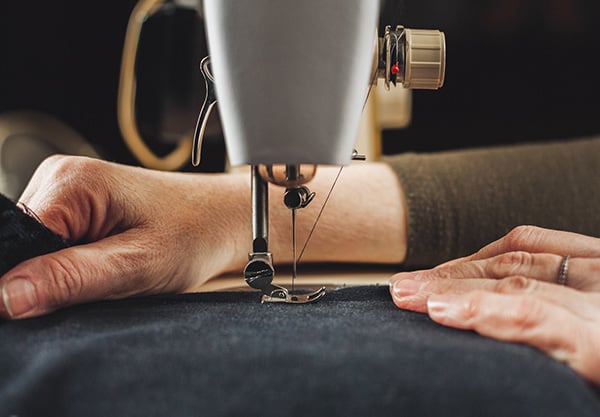 A substantial benefit of buying from Lululemon is their free hemming service. This is great for shorter people. It is also a good hack for buying an item on sale with too long of a hem and having it tailored to fit you. This service can cost a lot of money if you were to pay for it.
Product Repair And Replacement
There are some brands out there that offer a product repair for holes, tears, and rips. However, we have not found one that offers a product replacement on the sport if they are not able to repair the item. We have taken in leggings with a hole in an awkward place that would be hard to repair.
Lululemon had us walk out with another pair out of the store. If your gear does not meet your quality standards, bring it back to a Lululemon store to see how they can make it right.
Cost Per Wear
With buying any clothing item, the true cost comes down to cost per wear. If you bought something just to wear a handful of times, the cost per wear will be high even if the item doesn't cost a ton. However, buying someone you love and will wear for years will bring down the cost. Lululemon makes their fitness wear comfortable and flattering. Especially during the lockdown, Lululemons were our most worn clothing items.
Resale Value
Most things, especially clothing loses their value as soon as you walk out of the store. Even an item that is brand new with tags will be hard to resell at the full cost of the item. However, Lululemon clothing retains most of its value. If you buy a pair of Lululemon leggings and want to part with it, you can still sell it for 40-70% of what you have paid for, depending on its condition.
We sell on e-commerce platforms like Poshmark, Depop, and Mercari. So we know what we're talking about when it comes to Lululemon's resale value. We have not found even a handful of other fitness brands that do as well as Lululemon on the resale market. Just on resale value alone, buying Lululemon is worth it.
When Lululemon Is Not Worth It?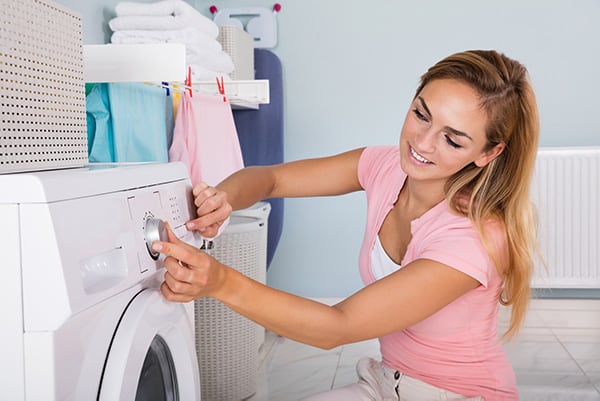 So while there are many reasons why buying Lululemon is worth it, there are a few instances that they are not. The first is if you are the type of person that washes all their clothes in one sitting and dries them in the dryer. To keep your Lululemon leggings from crazy pilling and pulling, they need to be laundered properly.
Lululemon items should be washed in cold water with a gentle cycle and hung to dry. We actually use mesh laundry bags like this to put our Lululemon items. We then allow them to air dry. If you are not the type of person to bother with extra steps in doing laundry, your Lululemon items will not last.
Additionally, some Lululemon items tend to be not hardwearing. For example, Lululemon's Align leggings can be too delicate for a lot of high-intensity activities. If you expect your leggings to be careful, you will need to choose the fabric type wisely. Otherwise, you will find pilling. We personally use the Align pants for weight lifting and lounging. We find minimal wear.
Tips For Shopping At Lululemon
Make sure that you are trying the Lululemon items in store. Sometimes, Lululemon leggings have been too high-rise for some people. And while many of Lululemon's bras are beautiful in design, they are not functional for women with larger busts. They are designs that cater to big-chested women but it is important to try them on in person.
How To Save Money On Lululemon
While Lululemon can be extremely expensive, there are a few ways to get them for cheaper. The first is to look out for new items that go on sale every Thursday. Secondly, Lululemon has outlet stores throughout the country. Unlike other brands that make lower quality items for their outlet locations, Lululemon outlets actually carry items from their main store.
Next is to find Lululemon on resale websites. You can find from gently-used to brand new with tag items for a discount. Poshmark is a popular place for many other Lululemon lovers. And the last tip is that if you are in the military or are a healthcare worker, you can get 25% off. Lululemon also offers fitness instructors and trainers to apply for their Sweat Collective discount. Additional savings on top of all the brand offers can definitely make buying Lululemon worth it.