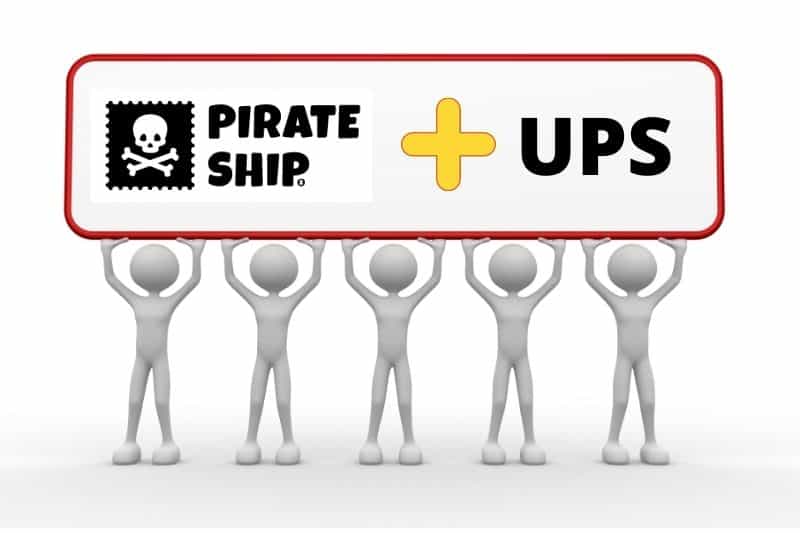 Pirate ship has always been one of the best shipping software to use due to its ease of use, excellent customer support, and offering some of the cheapest UPSP options available for both domestic and international services. However, as a small business needing more carrier options than USPS, it was a very needed change that Pirate ship is finally introducing UPS as a second carrier.
Pirate Ship Now Offers UPS
As of October 4, 2021, Pirate ship officially rolled out its UPS offering. Prior to the official launch, you had to get on a chat and ask them to activate it just like activating the Simple Export rate.
As before, when you enter your package information, Pirate ship will automatically show you the cheapest shipping rate. If it happens to be UPS, you will now see them at the top. You can click on the arrow to see more shipping options, as well as the price to ship with USPS.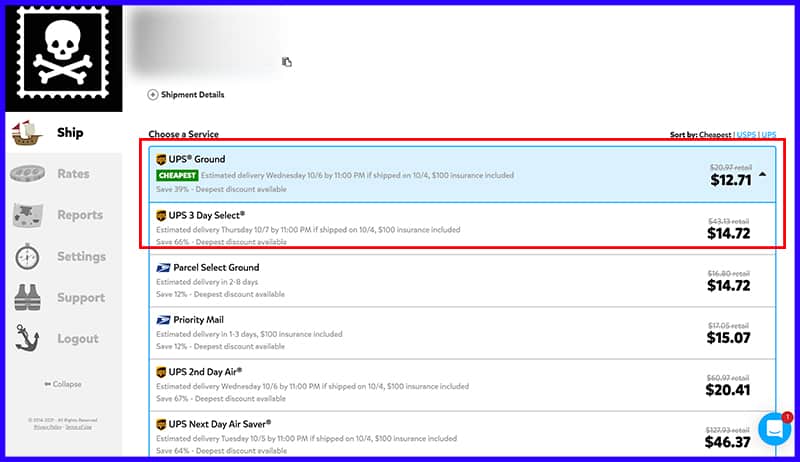 Pirate Ship Versus PayPal
One of the biggest reasons to choose PayPal over Pirate ship in the past was that PayPal offered UPS as an option while Pirate ship only offered USPS. Now that both platforms offer the same two carriers, it is no longer much of a competition.
Pirate ship wins as the better platform to use because you don't need to register or link your UPS account in order to access the discount. Pirate ship is a lot more intuitive to use as a beginner and they have exceptional customer service that is fast to get back to you with their live chat.
Read Next: Paypal Versus Pirate Ship: Which Is Better For Shipping Labels?
UPS Discount On Pirate Ship Versus eBay
The UPS discount on Pirate ship and eBay are the same. We have a video below where we compared the cost for the same exact shipment. Pirate ship also offers the same built-in insurance that eBay does. This is great for many small businesses because they can use Pirate ship's import integration for their UPS shipments.
We prefer buying our postage from Pirate ship, rather than eBay because when you buy your postage from eBay, the cost to ship comes out of your eBay balance. However, you can link a credit card to your Pirate ship account which allows you to earn points.
Last Thoughts
This is a major win for many small businesses that ship with both USPS and UPS. Especially now that USPS has continued to increase its prices as the holiday season approaches. If one day Pirate ship offers FedEx and other additional carriers while maintaining the same level of excellence, it would be hard for other shipping software to compete.