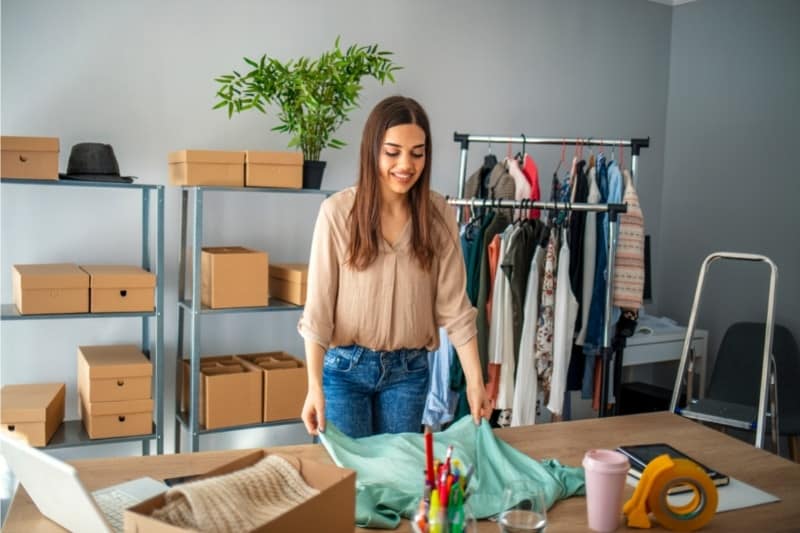 Whether you're doing a much-needed closet clearout or looking to make extra cash, you may be bombarded with a lot of options. But where is the best place to sell clothes online based on the type of brand, items, and style that you have and how much work you may want to put in? We'll break down all the websites and what they offer so you don't have to waste any more time figuring it out.
Places To Sell Clothes Online
eBay
Let's start off with the resell giant eBay with over 159 million active users. It may be intimidating to start using eBay if you have never used the website to sell before. However, eBay is arguably the best place to sell men's clothes online. With the sheer amount of user base, it is a great website to sell when you have a variety of clothing types, including women, juniors, and children.
Unlike other popular places to sell online, eBay is not niched. So if your style is not one specific type and you have a variety of different items, whether that is vintage, preppy, classic, or trendy clothing, eBay may be the best place to sell clothes online for you.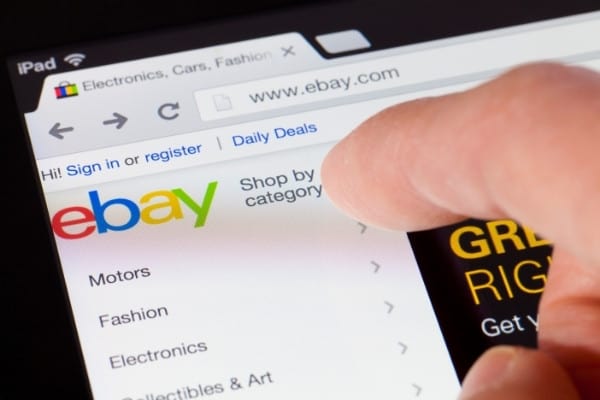 eBay is also present in 180 countries so you're able to sell internationally. But you don't have to know any fancy shipping methods or customs forms. eBay takes care of all the logistics so if an international buyer bought your item, you will only have to ship it to their port in Kentucky. eBay's Global Shipping Program (GSP) logistic team will take over and process the item to its final destination.
Once your item sells, eBay makes it really easy to ship with them. You will even get a discounted shipping rate over buying shipping from your local post office. You will only need a shipping scale and a measuring tape for the correct weight and dimensions.
Poshmark
When it comes to selling women's clothing, Poshmark may be the most popular. However, Poshmark is geared towards more classic and preppy clothing. Think Tory Burch, Coach, Lululemon, Free People, J. Crew, Madewell, and the likes. Once your item sells, Poshmark keeps 20% of the sales price. For sold items below, Poshmark takes $2.95.
As a seller, Poshmark makes it extremely easy to list and ship your item once it sells. They will email you a shipping label that you can stick to your package. Shipping is normally paid by the buyer unless you offer discounted shipping. Then Poshmark will deduct the shipping discount from your earnings.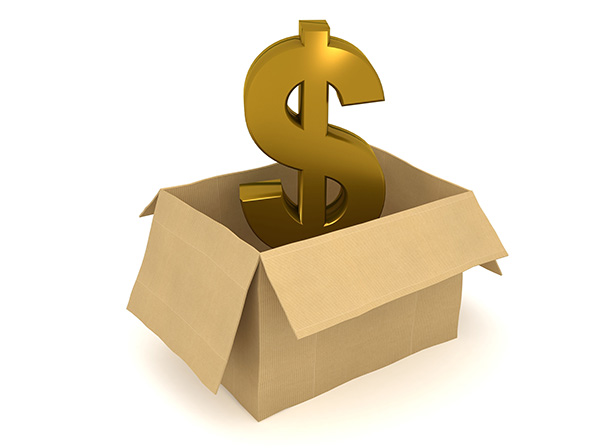 However, shipping is not cheap. It is currently $7.67 and it will continue to increase little by little. You have to keep in mind that the buyer will have to pay that. So if you have an item that retails for $15 that you're asking for $10, you may not have a buyer that would be willing to pay the cost and shipping. Poshmark is best for clothing with a higher retail price that you can sell to get 25-50% back.
Mercari, Depop, Tradesy, Ect…
There are many other places to sell clothes online. You may have heard of Mercari, Depop, Grailed, Etsy, and the like. Mercari is a smaller marketplace similar to eBay so you would sell similar types of items. However, they do not have nearly the amount user base.
Depop is geared towards primarily Gen Zs with demands being artsier, indie, and street fashion. Etsy is great for homemade or vintage items. And Grailed for men's designer clothing. However, you can capture what each website can offer on both eBay and Poshmark. So it may not be worth your time to explore all these marketplaces.
Buy, Sell, Trade Stores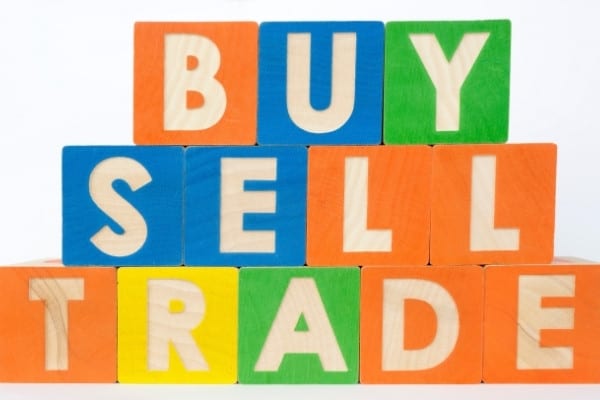 Selling online can take work and time. You will have to photograph and describe the items. Then you will have to wait for a buyer to come through. If you're in a rush for cash or you don't want to have to deal with shipping and just want to get rid of your items, Buy, Sell, Trade stores are a great option.
There are a variety of Buy, Sell, Trade stores in major cities, such as Plato's Closet, Buffalo Exchange, Cross Roads, Uptown Cheapskate, and Clothes Mentor. You can take your bag of clothing and most places will offer you money on the same day. However, keep in mind that they may reject your items and the offer may be much less than what you can make selling online. Check out the next few articles for what you can expect from their payout.
Read Also: How Much Does Plato's Closet Pay For Clothes
Read Next: Better Than Plato's Closet? How Much Does Uptown Cheapskate Pay For Clothes
Online Consignment Stores
If you primarily have designer clothing, the Realreal is a great option for a hands-off approach. You can drop off your clothing as long as they're in the Realreal's designer directory. While they do take a larger commission than selling items on your own, the Realreal will take the pictures, price the item, and ship it to the buyer. You can find their commission chart here.
Another online consignment or sell option is ThredUp. ThredUp's payout structure is based on what the item sells for. The higher the selling price, the higher your payout will be. Like the Realreal, ThredUp will handle taking photos, pricing the item, and shipping to the buyer.
Last Tips
When it comes to selling online, there are a ton of options to choose from. To narrow down your choices and make them as easy as possible, it helps to see the type of items that you have. It also helps to know how much time and effort you may be willing to give. Selling on your own on platforms like ebay and Poshmark may fetch you the most amount of money. Buy, Sell, Trade stores are the easiest and fastest way to sell.
Online consignment stores like the Realreal are a great hands-off option to sell designer items online. For a huge closet clearout where someone will do all the listing, pricing, and shipping, ThredUp is the way to go.