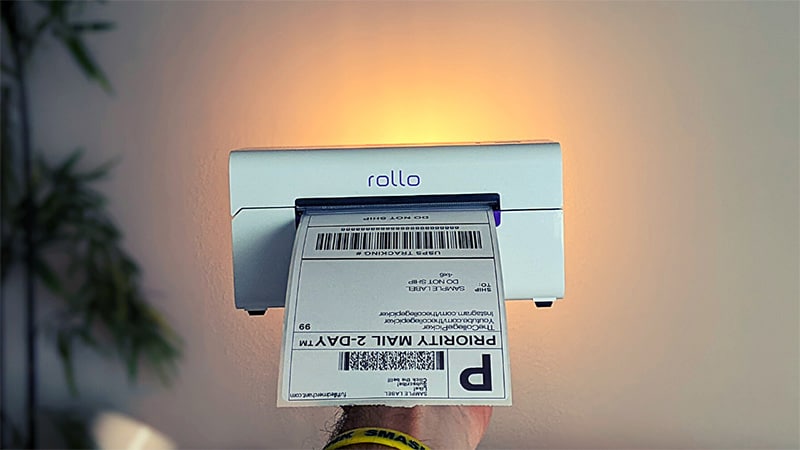 If you're on the market for a thermal printer, you surely have heard of the Rollo Thermal Label Printer. While we have been a big critic of the original Rollo Thermal Label Printer in the past, we were excited to use the new and improved Rollo Wireless Thermal Printer. After months of using and testing, here's the verdict on whether the Rollo Thermal Printer is the best wireless printer on the market.
*This post is NOT sponsored. We purchased this printer with our own money to give you an unbiased opinion*
Quick Facts
Works with Windows, Mac, Chromebook, and Linux
Wireless via WiFi
Does not have Bluetooth for printing
Works with MOST thermal labels
Resolution: 203 dpi which is standard for most thermal printers
Easy to clean the printhead
1 Year Warranty
Price
To start off with, let's check the price of the Rollo. While it is currently $299.99 at the time of this review, always check the link for the most recent price and other promotions that amazon may be running.
Design And Features
Like its predecessor, the Rollo Wireless Thermal Printer has the same rectangular, compact design. It is about 7.25″ x 3″ x 3.5″L and two pounds in weight. The plastic is smooth and shiny with purple accents.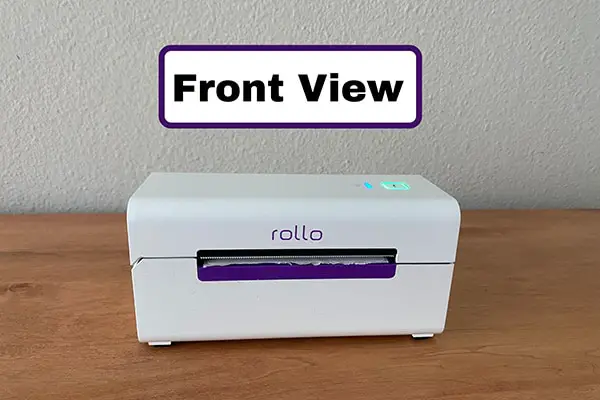 The top has an "r" button that you will use to calibrate the thermal labels when you feed them through.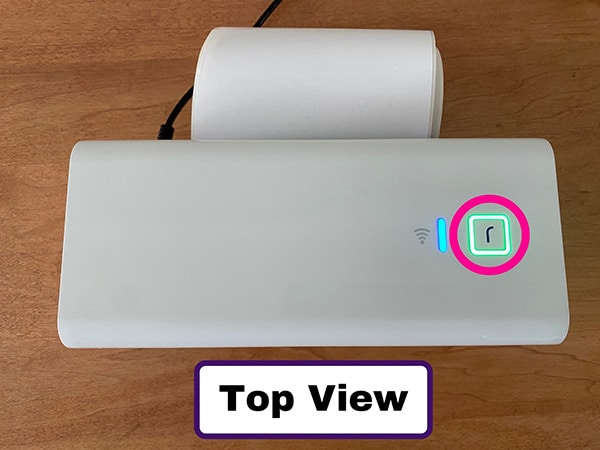 Like the original Rollo thermal printer, the wireless version opens on the side with a lever when pressed.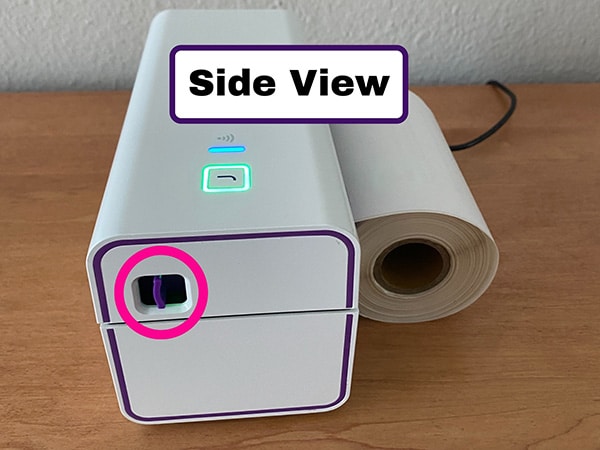 The label cutter, print head, rollers, and adjustable guides all have similar designs to other thermal printers with this design.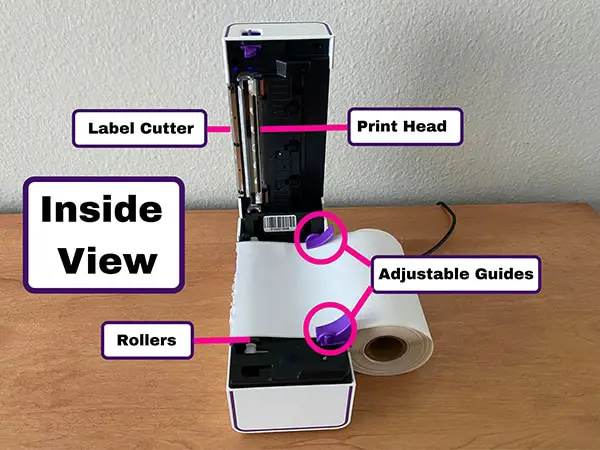 The power switch, USB B port, and the power supply are all at the back.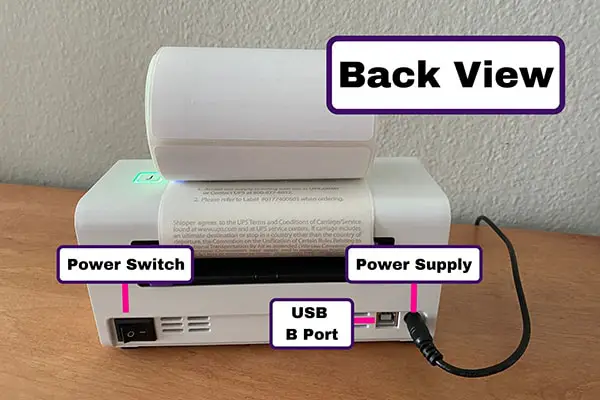 You will feed the thermal labels through the back, which means you will need room to accommodate a label roll or a label stack. If you don't like the look of a label roll sitting on its own, you can buy a label holder.
Set Up And Installation To Wifi
The Rollo Wireless Thermal Printer was pretty easy to set up and install. You can do this two different ways with your wifi network. The first is by connecting with WPS to your router. Your router will need the WPS function to use this method. Keep in mind that not all routers may have this option so you will need to check.
The second method is to use the Rollo app using the QR code from your setup card, app store, play store, or type in rollo.com/app/. Once you download the rollo app, you will need to register for an account if you don't have one already and sign in. The app will have a setup feature under "Settings" where it will walk you through the setup process. Make sure your Bluetooth is on since the setup with the app is connected via Bluetooth.
The WPS option was a lot easier with fewer steps. But the overall setup process went pretty smooth for us. If you need a step-by-step of how to set up the Rollo Wireless Thermal Printer on your mobile device, check out the following.
What Type Of Labels Does The Rollo Wireless Thermal Printer Use?
You can use any label with the Rollo Wireless Thermal Printer. It does not require proprietary labels like the Brother QL-1100NWB or the Dymo 4XL. Nonproprietary labels are a lot more affordable from third parties so this is an important feature to look for when you're looking to buy a thermal printer.
However, it did give us calibration issues when we used the DK labels that are normally used with the Brother label printers. DK labels are normally more expensive than normal labels so that will not be a problem for most people. We just happened to have extra DK labels that we wanted to use up.
Is Buying The Rollo Wireless Thermal Printer Worth It?
The short answer is yes, the Rollo Wireless Thermal Printer is worth the money. While we were not fans of the original Rollo thermal printer, we were impressed by this new wireless version. It is a lightweight and sleek design that looks pretty minimal on our messy work desk.
We like that you can use every common mobile device to print your shipping labels. Other thermal printers we have used in the past are limited to certain types of devices or operating systems. While the Rollo Wireless Thermal Printer does not have a Bluetooth feature for printing, its WiFi capabilities will be enough for most printing needs.
Our standard of a good thermal printer should not have proprietary label requirements and Rollo checks this box. The Rollo Wireless Thermal Printer also prints fast and clear, even though it has the minimum resolution requirement of 203 dpi for postage. The setup and installation didn't give us any trouble. We haven't run into issues with any type of bugs since we've been using it.
Lastly and most importantly, the Rollo Wireless Thermal Printer is priced competitively. For about $100 more than their original thermal printer and other similar competitors on the market, you're getting a much better product. When Rollo announced that they were coming out with a wireless thermal printer, we had written this expectation.
Read Also: Rollo Finally Coming Out With A Wireless Thermal Printer?
We have been looking for an affordable wireless thermal printer that is compatible with all devices while not requiring a proprietary label. If Rollo is able to deliver on this device compatibility at a reasonable price while being able to use any thermal labels, it will be a no-brainer that it would be the best-valued thermal printer out there. 
Rollo has met all our requirements so far, making the Rollo Wireless Thermal Printer the best-value thermal printer currently on the market.