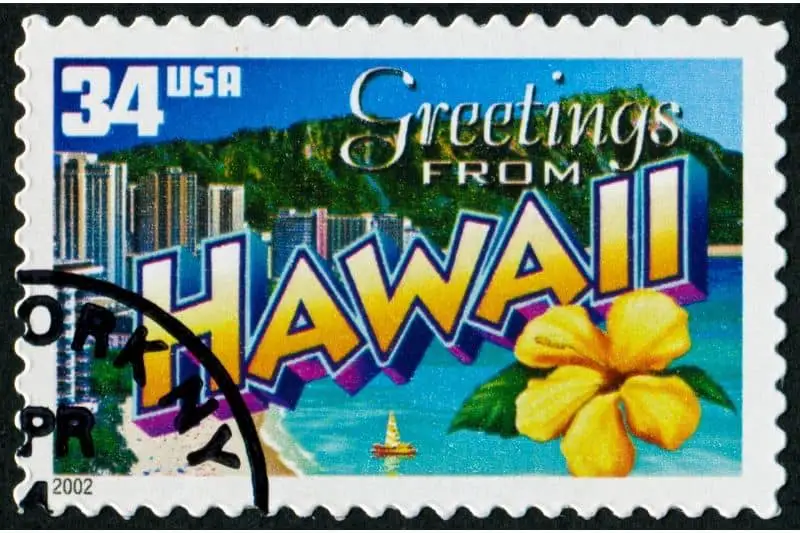 Like shipping to Alaska, many small businesses skip out on offering shipping or free shipping to Hawaii due to cost concerns. However, knowing how to get the cheapest way to ship to Hawaii will bring in more potential customers. Let's go over everything you will need to know to offer to ship to the Hawaii islands!
Read Also: The Cheapest Way To Ship To Alaska
The Cheapest Way To Ship To Hawaii
In order to get the cheapest shipping rates anywhere within the US, you will need to get your hands on the commercial postage rate. You can do this for absolutely FREE buying using shipping software websites such as pirateship.com or GoShippo.com. If you're primarily shipping small items, USPS will be the carrier you will be using the most.
So Pirate ship will be all you need. Pirate ship is very easy and intuitive to use. For additional carrier options, including FedEx and DHL Express, we use GoShippo.com. GoShippo.com has paid and free plans available but we go over any question we may have about GoShippo.com below.
Read Next: Best Small Business Shipping Software?
Which Carrier Is The Cheapest To Ship To Hawaii?
Like shipping to Alaska, USPS will give you the cheapest shipping options when it comes to shipping to Hawaii.
Which Shipping Service Should I Use To Get The Cheapest Rate For Hawaii?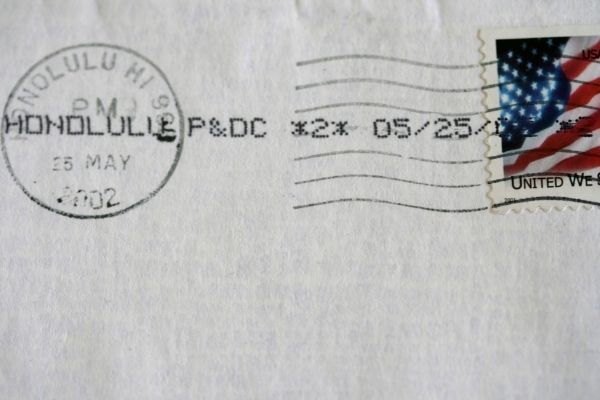 Like shipping on the mainland, USPS offers all their shipping services to ship to Hawaii. For small packages weighing less than 1 pound, USPS First Class Mail will be the cheapest shipping rate to Hawaii. Once your package surpasses the one-pound mark, the size of your package or contents will determine which service to use.
USPS Cubic Rate is one of the most affordable shipping rates available. It uses the outer dimensions of your package and the distance that it is traveling to determine the postage price. This is great for small but heavy packages that weigh up to 20 pounds.
USPS Cubic Rate is generally a better value than using USPS Flat Rate boxes for packages weighing less than 20 pounds. Here are the dimensions and price of USPS Flat Rate boxes.
Shipping Class
Dimensions
Commercial Rate Price*
Nov 2021
USPS Flat Rate Box Small
8 11/16″ x 5 7/16″ x 1 3/4″
$8.65
USPS Flat Rate Box Medium – Top Loading
11 1/4″ x 8 3/4″ x 6″
$14.50
USPS Flat Rate Box Medium – Side Loading
14″ x 12″ x 3 1/2″
$14.50
USPS Flat Rate Box – Large
12 1/4″ x 12 1/4″ x 6″
$20.05
Using the same example from shipping to Alaska, we will look at how much it will be to send the same 8 pounds package from Dallas, Texas to Honolulu, Hawaii.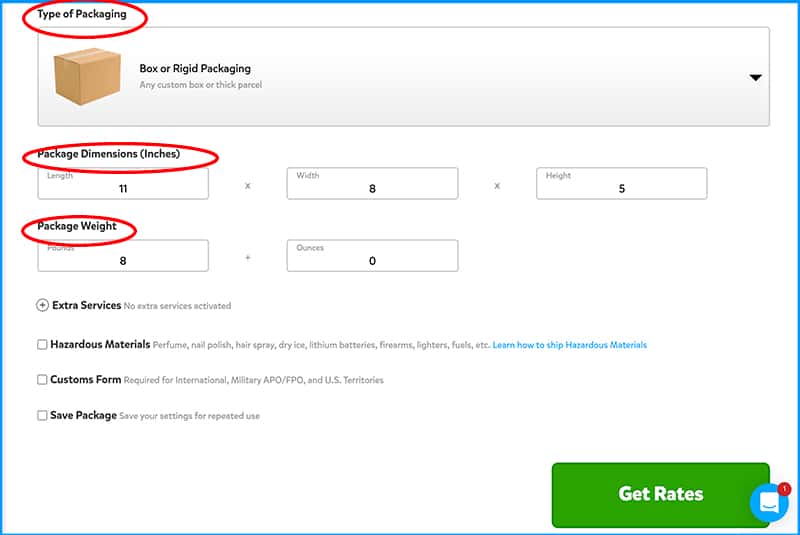 Instead of using a USPS Flat Rate Medium Box, we're using a slightly smaller box of 11″ x 8″ x 5″. This brought the cost from $14.50 to $14.00 with Priority Mail Cubic rate.
If your items are not fragile or breakable like most clothing items are, you may be able to use a poly mailer instead of a box. In that case, you will be able to save even more money using the same Priority Mail Cubic rate.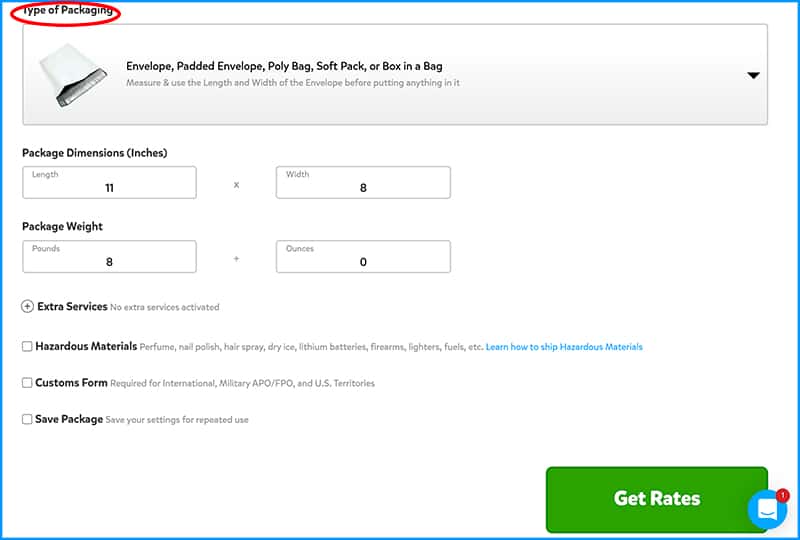 It will only be $10.27 instead of $14.00!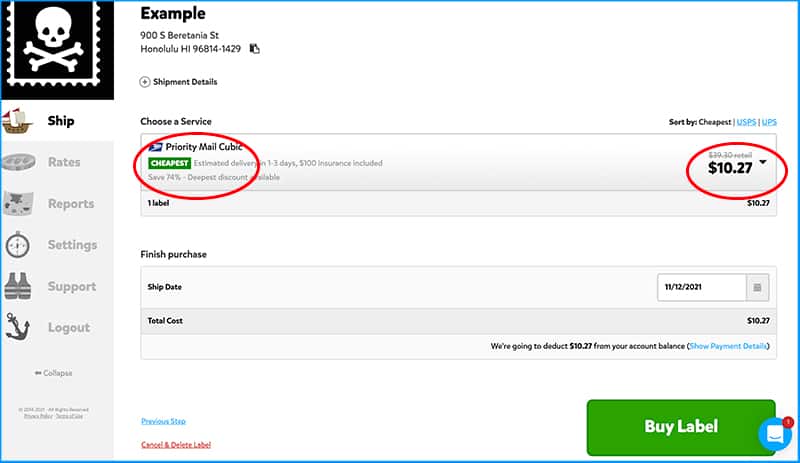 The Cheapest Way To Ship Large Packages To Hawaii
If your package happens to be larger than any of the USPS Flat Rate boxes and the dimensions are too big for Cubic Rate, your next best option will be with USPS Parcel Ground. UPS Ground or FedEx Ground will not usually be cheaper to ship to Hawaii as it may be on the mainland.
Last Tips
Using a shipping software is a must when it comes to getting the cheapest shipping rate. In addition to saving money, you will also save time as the post office can have long lines. Make sure that you have a shipping scale and measuring tape to get the correct weight and dimensions. You can then drop off your package at the self-service kiosk at your local post office.