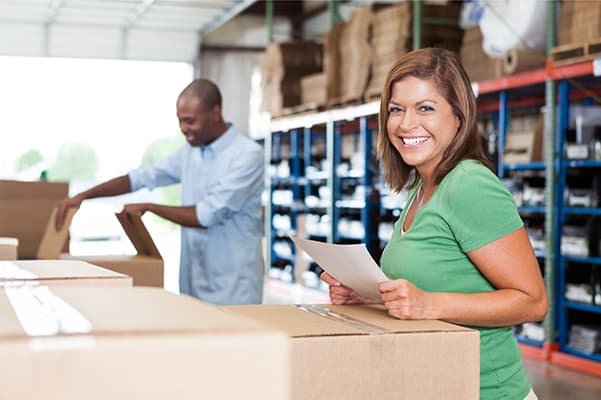 Shipping cost can be one of the biggest unavoidable expenses for your small business. The good news is that you can get major shipping discounts by using shipping software. Shippo is a well-known shipping software company that offers commercial shipping rates to international, national, and regional shipping carriers. So let's look at Shippo to see if it is the best small business shipping software.
Is Shippo Cheaper Than USPS?
In short, yes, yes, and YES! Buying USPS postage from Shippo is cheaper than buying from USPS.com or at your local USPS retail counter. This is because when you buy postage from USPS or even with USPS Click-N-Ship, you are paying individual retail price.
Postage from Shippo is cheaper than USPS because Shippo uses a commercial shipping rate. As a comparison, below is a table of USPS postage price for Priority mail flat rates as an example directly from Shippo's website.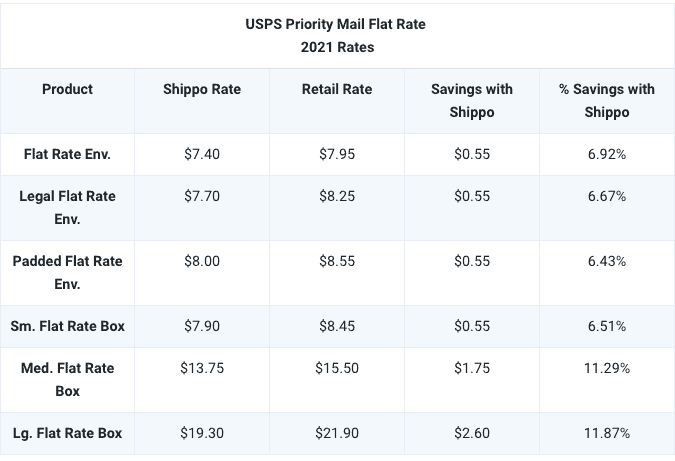 With Shippo, you can access some of the best shipping rates out there, including USPS cubic pricing. USPS cubic pricing is one of the most cost-effective shipping options. It is normally only accessible to businesses that ship tens of thousands of packages a year. However, you can use this shipping rate through Shippo and other shipping software.
How Does Shippo Work?
Shipping software like Shippo allows you to buy postage at a commercial rate. Normally, a commercial rate requires tens of thousands of shipments a year to quality. By buying through the shipping software, you are able to get this commercial rate no matter the volume that you ship.
Shippo also integrates with your e-commerce businesses so you can pull all your sales in one cohesive platform. You can batch your orders and print multiple labels.
Using Shippo Benefits
So what is the benefit of using Shippo? Here are some to name.
Carrier Options
Why we consider GoShippo.com as one of the best small business shipping software is their partnerships with major international, national, and regional shipping carriers. Shippo's default carriers are USPS, UPS, and DHL Express. If you already have a UPS, you can link those accounts to Shippo.
If not, no worries. You can still get a discounted rate through Shippo. You must add them as a carrier in Shippo and sign up first. All you have to do is to accept the terms and services from the carrier that you will be using in order to activate the discount. And yes, it is free to use them.
You can also connect your FedEx and other regional and international carrier accounts to Shippo. See here for a list of the 55+ carriers that Shippo supports.
International Shipping Options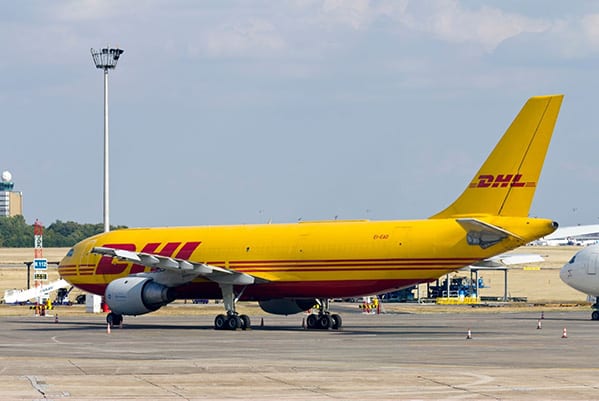 One of the best features that Shippo has for carrier options when it comes to international shipping is DHL Express. If you ever have tried buying and sending a package directly from DHL, you will know it is one of the most frustrating and confusing shipping processes to go through. DHL.com is not user-friendly and the amount of paperwork and information they ask always discourages us from using them.
We recently sent a package to Hong Kong using USPS Click-N-Ship. We ended up paying $39.30 for Priority Mail International Padded Flat Rate envelope and bought it directly from their website. If we had used the same service buying from Shippo or Pirate Ship, it would have cost a dollar or so less. The shipping speed was supposed to take 6-10 business days. However, with recent USPS delays, it took about 3 weeks.
We could have used Pirate Ship's Simple Export rate for a much cheaper rate. However, the customer required a faster service and was willing to pay for the higher shipping cost. Pirate ship's Simple Export rate still uses USPS as a shipping carrier so the shipping speed and delay would still be similar.
Had we used Shippo's DHL express service, the same shipment would have cost us $34.97 with 5 days shipping speed. For $36.65, we could have also shipped with UPS Worldwide Expedited in 4 days. We only ship internationally occasionally but having different international shipping carriers and options all in one place is a huge time and money saver.
Platform Integration
If you are selling on multiple eCommerce platforms, whether that is with major platforms like eBay, Amazon, and Etsy or you have your own website powered by the likes of Shopify, Squarespace, Shippo integrates with them so you can pull all your orders in one place.
While you certainly can print shipping labels for each platform within the platform, it is much more efficient to pull all your orders in one place. You can also batch multiple orders and print multiple labels so your workflow is efficient. If you have multiple shipping carriers beyond USPS, UPS, and DHL Express, you don't have to get pricing on each website. Shippo integrates with 55+ carriers as we mentioned earlier.
How Much Does It Cost To Use Shippo?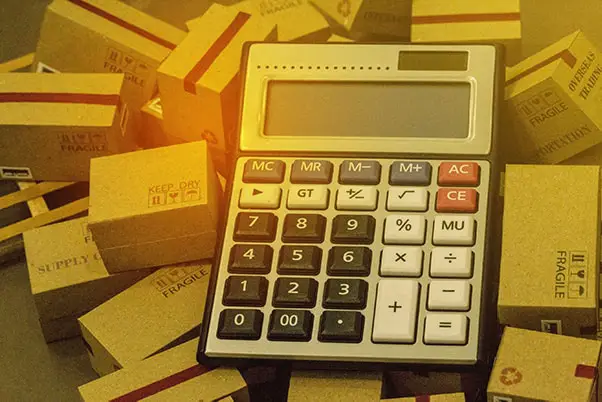 Price will always be one of the most important factors when it comes to using any service. There has to be value for money. Shippo has three pricing plans. For many individuals, the starter plan will be enough and is completely free to use. There is no monthly subscription to use them.
There is also no fee to print a label with Shippo's default carriers like USPS, UPS, and DHL Express. The only per-label charge of 5 cents applies with a Starter free account if you already have your own connected UPS account. Or if you use carriers that are not Shippo's default carriers.
As your business grows with employees and automation needs, the next upgrade is the Professional. If you upgrade to a Professional account, you will choose your plan based on how many labels you will print per month.
You will then pay for that plan for the month instead of 5 cents per label. You can try the Professional with your chosen plan for 30 days completely free. The 30-Day Free Trial is found at GoShippo.com.
The Professional has a flexible volume plan so if you are a seasonal-type business, you can adjust your shipping needs accordingly. Or downgrade to a Starter plan during those months.
As your business grows beyond the Professional plan, they also have a customized shipping solution with dedicated customer support. Having the flexibility to accommodate your business needs and changes is extremely valuable.
Who Is Shippo For?
Shippo is great for businesses that need access to multi-carrier discounts, not just USPS. If you or your business ship internationally, a multi-carrier discount is extremely useful for faster shipping speeds than what USPS offers. Shippo does not require a monthly subscription to use, unlike other similar shipping software.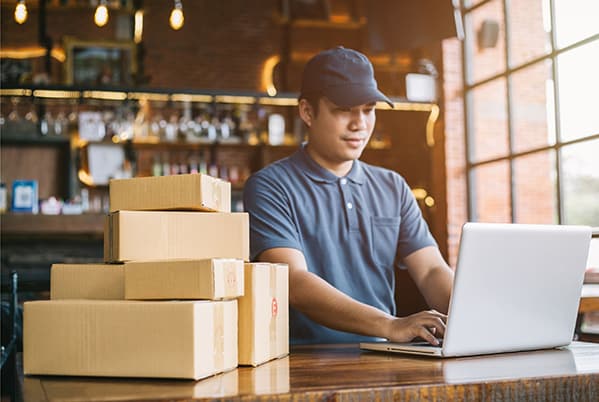 Note that Shippo is not only for small businesses. Medium to large businesses and even selling platforms like Mercari and Depop use Shippo as their shipping software of choice. So Shippo can handle your business growth as it comes.
Who Shippo Is Not For?
If you're only using USPS as your carrier of choice, you may not need all the other carriers that Shippo offers. In that case, a Pirate ship may be a better option instead. Pirate ship is a competitor shipping software that offers discounted USPS shipping.
Pirate ship is a little easier to use and simpler to navigate just because they only have USPS as a carrier. Otherwise, the cost to use Pirate ship and Shippo for USPS is the same. We have written about Pirate ship here and here. We will do a comparison between the two shipping software in the short future here at the blog.
Is Shippo The Best Small Business Shipping Software?
Owning and operating your own small business means you need to be on top of your income and expenses. Shipping your product can suck out a chunk of your profit if you are buying postage directly from the counter. We are always on the lookout for what makes sense for our small business and we recommend them as we use them.
Buying postage through a shipping software will always be cheaper than buying retail from the shipping carriers. No matter who you choose, we recommend that you get a commercial shipping rate to save on shipping costs. It is worth the small amount of time and effort to learn, sign-up, and use them to save you a ton in the short and long run.
We have found Shippo to be a useful addition to our business shipping needs. Their shipping carrier options, intuitive and easy website navigation and flexibility based on usage make them one of the best small business shipping software. In fact, we are now questioning why we have not started using them much earlier.