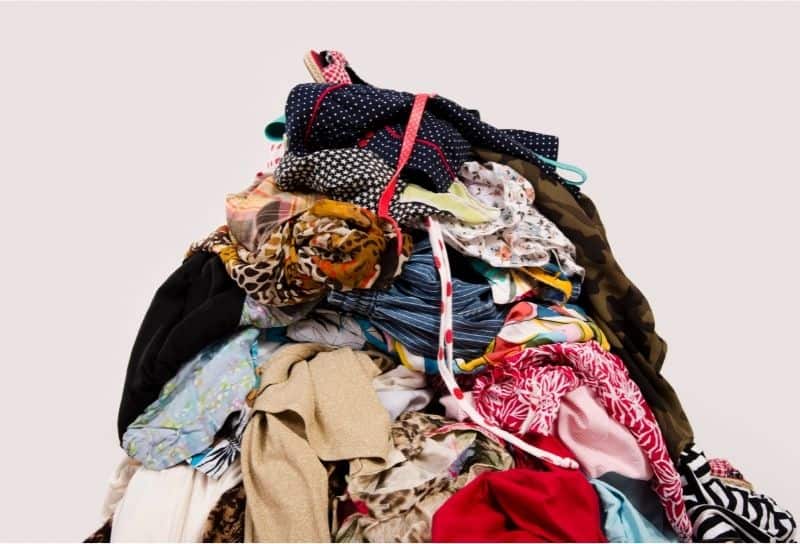 Decluttering can be a great way to clear out your space and is necessary before having to move homes. So what are some of the most sustainable ways to get rid of your clothes, shoes, and accessories? Here are actions that you can take right now that do not take a lot of time and may even make you some money.
Sustainable Ways To Get Rid Of Your Clothes
Let's take a look at some of the steps you can take.
Sell Them Locally
A really easy and sustainable way to get rid of your clothes is by selling locally at buy, sell, trade stores like Plato's Closet and Uptowncheapskate. We always check to see if we can sell before donating because if these stores take your items, they will most likely be sold again. Plus it is a great way to get some cash that you can donate to a charity of your choice, if you'd like.
The selling process will take half an hour to an hour of your time. You will only need an ID to sell and they will give you cash (or a check) right away. You can also host garage sales with friends if you also have other home items to declutter.
Sell Them Online
Selling your clothing, shoes, or accessories means that those items will most likely be used since someone paid for them. If someone is spending money, it is usually to use (or for someone else to use) them. So we're big proponents of selling because if someone is buying an item with their own money, there is intentionality for use in the short future.
Donating to charities can be great but many items that are donated may never make it to someone else's closet. According to the EPA, only a small percentage is recycled, some used for energy recovery but a staggering 66.4% of textiles end up in the landfill! You can find the previous year's data, up to the most current being 2018 at epa.gov.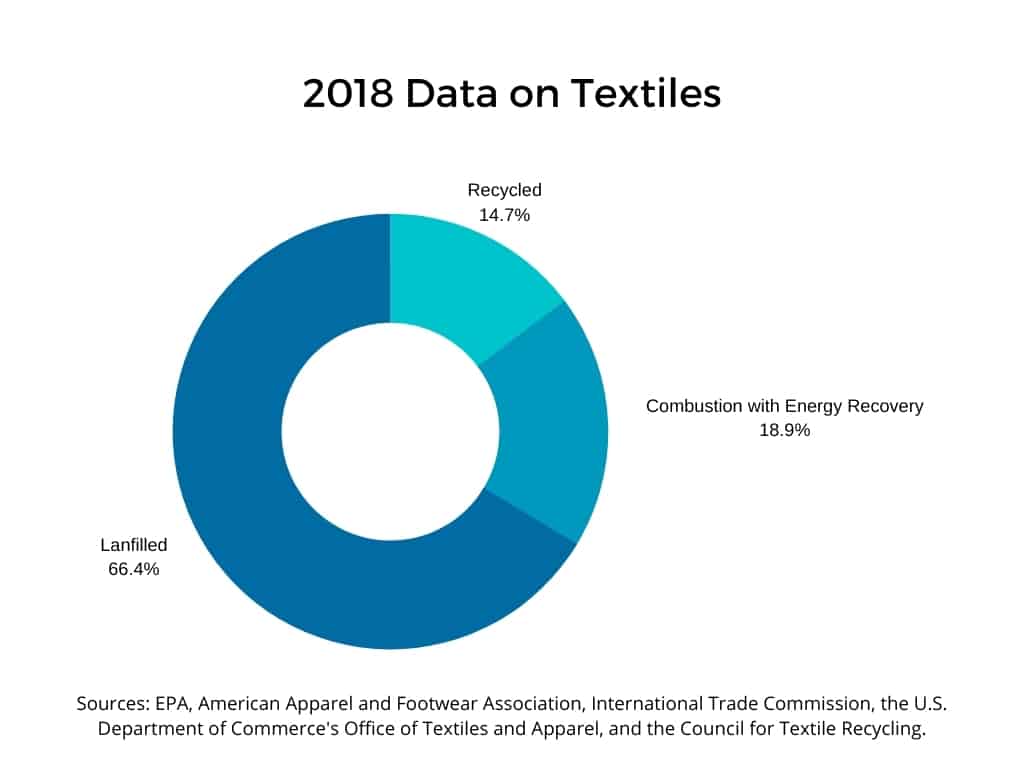 Compost Them (You Read That Right!)
You can actually compost any fabric that is made 100% with natural materials. That means fabric made of 100% cotton, linen, silk, cashmere, wool, or other plant-based materials. Make sure they're not mixed with synthetic materials.
Also, take out all zippers, buttons, brand tags, and care tags. We found this blog that gives you a run-down of how to compost fabric. Check them out!
Donate Them
Ofcourse, donating is a popular and sustainable way to get rid of your clothing and other items. Choose a charity of your choice or one that is closest to you and drop them off!
No matter where you're donating to, it requires manpower to sort through them and to sell. That means jobs are being created for people in addition to keeping the items out of landfills.
Re-purpose Them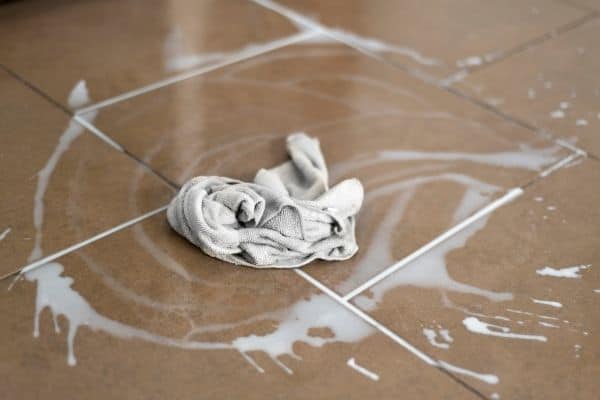 What about clothing or other items that are too worn out to sell or to donate? You can repurpose old sheets, blankets, t shirts, and towels as cleaning rags. You can cut them up in squares, ready to clean up spills in the garage, the laundry room, or the kitchen.
But for other items like bras, shoes, and clothing that won't do well as a cleaning rag, you can take them to textile recycling centers. Retailers such as H&M, North Face, and Madewell have programs in place for recycling.
How To Be Sustainable With Clothing
While looking into how the most sustainable ways to get rid of clothes is a great step , the next step we can take is to be sustainable with our current and future clothing.
Repair Them
The first step to take before getting rid of your clothes no matter where you plan to take them, whether selling or donating, check first to see if you can repair them. Repairing small holes or sewing up buttons is very easy to do (we watch YouTube!). The item is more likely to be bought at second-hand stores if the future buyer doesn't have to do more work on it.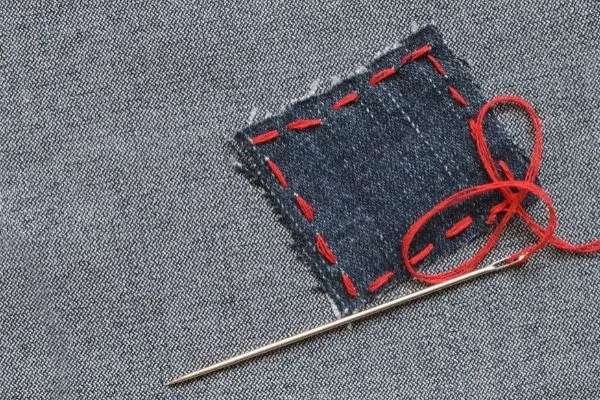 If you don't have the time or the skills to repair them yourself, you can go to your local seamstress, tailor, or shoe cobbler. Bonus is that you will also be supporting small businesses doing so.
Lastly, if you have bags, coats, or other name-brand items, check to see if the manufacturer has a repair program. Here is a list of companies below with amazing customer service that offers free repair or at a small cost.
The North Face
Patagonia
Jansport
Chacos
Briggs & Riley
Eaglecreek
Osprey
Vuori
You can fill out a repair form and send your item in. Some of them have physical locations where you can bring your items in.
Buy Better
The last but perhaps most sustainable thing to do is to buy better quality clothing. There are many companies that focus on sustainability as part of their business model. So even if they're not perfect at it, any attempt is better than none. Companies that also offer repairs like the ones we mentioned earlier are also great since you can use and wear their items for much longer.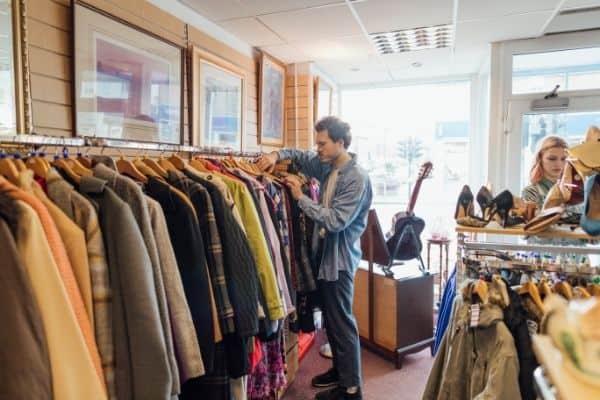 Buying better also means to buy clothing with natural materials. As we mentioned earlier, you can compost clothing that is made 100% from nature. Another tip is to buy second-hand. You can find brand new or almost new items at buy, sell, trade stores or at second hand stores.
There are also many online retail places like Poshmark, Depop, and ThredUp. Here's a $10 discount off your first ThredUp purchase. Buying at consignment and thrift stores allow you to find more unique pieces than what is in stores.
Last Tips
Finding sustainable ways to get rid of our unwanted items don't have to be stressful or a chore. There are many creative ways that you can find on Pinterest that are not covered here. If you have some tips of your own, share them with us and with others so we can all be more sustainable!