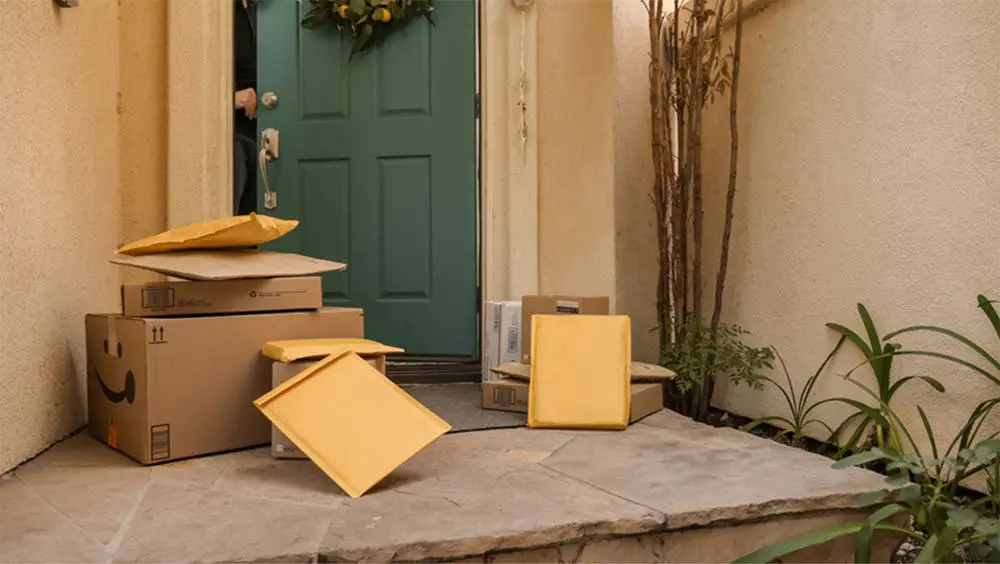 Now more than ever, shopping online is part of our daily lives. Joining Amazon, many retailers have been shifting their businesses online making shopping much easier. The hardest part of online shopping is waiting for the package to arrive at our doorsteps. However, sometimes packages never make it to us. So we will go over common delivery issues, proactive steps you can take if your package is stolen, and what you can do to prevent them in the future.
Package Says "Delivered" But Is Nowhere To Be found
One unfortunate case that happens more often than it should is packages that are marked "Delivered" on tracking. However, you checked your mailbox, your front porch, the front office if you live in an apartment complex but it is missing! What to do if tracking says "Delivered" but the package is nowhere to be found?
Wait 24 Hours
The first step is actually to wait a full 24 hours. Because delivery people are still human, it is possible for them to accidentally scan an item and not place them in your mailbox. In the meantime, you can still be proactive. If you live in an apartment complex, inform the front office. This way, they will know there are missing packages to look out for. You should also ask your neighbors if they received your package by mistake.
Sometimes, apartment numbers in different buildings could be the same. For example, we had ordered several packages that were shipped with FedEx. Instead of delivering it to our apartment, they left it in another building. The front office received a call that there was a large package that has been sitting so they were able to inform us. We also had cases where they could not enter the front gates so they left all the packages by the mailbox.
Call Your Post Office
If your package still has not shown up, you can call or go in person to your local post office. You can actually ask them to check the GPS coordinate of where the item was last scanned. If it was accidentally delivered to the wrong address, they can retrieve the package for you.
The GPS coordinate will help determine whether the package was indeed delivered to the correct address or if it was stolen. If the package was taken by someone else from your front porch, you can then move on to the next step.
File A Police Report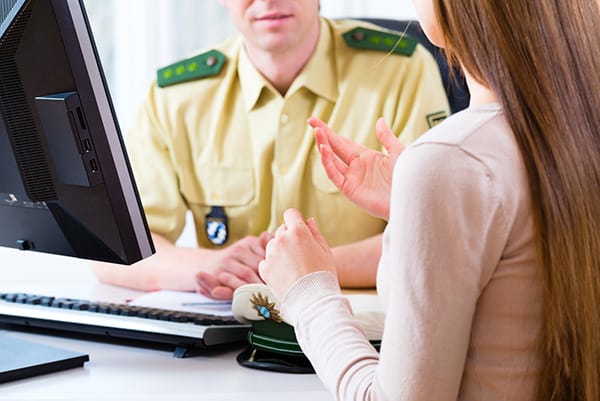 If you suspect that your package is stolen, it is important to file a police report. Even though the loss of a stolen package is extremely frustrating, filing a police report is required for other options you may choose to take. Many small businesses and even amazon require that you file a police report. If you plan on going after your credit card's purchase protection or your homeowners or renters insurance, you will require a police report.
Especially if your packages tend to go missing after delivery. This will help them keep track of similar incidents in your area and (hopefully) catch the person stealing. Filing a police report is also important to prevent people from claiming the package is delivered while they actually received the item.
Contact The Merchant
Once you have done everything you can, reach out to the merchant. You can calmly explain the situation and steps that you have taken. Keep in mind that they do not have any obligation to refund or replace your item once the shipping carrier has marked "delivered". However, larger businesses have the means to send you a replacement and they often do.
But if you have purchased from a small business, a refund or replacement should not be expected. Small business owners do not have deep pockets like large corporations do. This is especially the case for many individual sellers on eBay or other e-commerce platforms. Some can offer discounts or coupon codes for future purchases.
Check Purchase Protection on Your Credit Card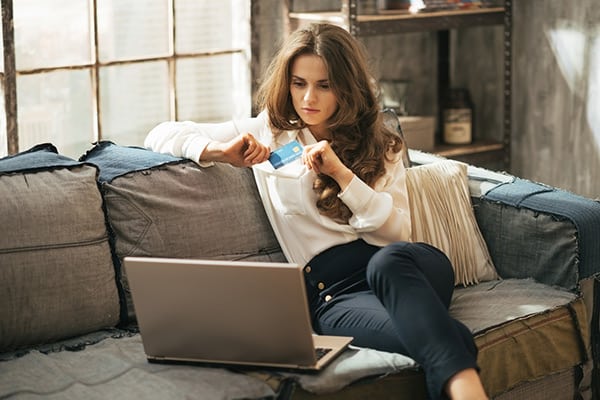 If you use a credit card to buy your purchases, check to see if there is purchase protection for your particular card. Review your credit card's benefits to see what your coverage amount is and what items are eligible. You will require a police report along with a claim form.
Purchase protection can also apply to damaged items. You can choose to file with them or you can file a claim with your carrier. To file a lost or damaged claim with USPS, check out this post here.
Consider Making a Renters or Home Owners Insurance Claim
If the stolen item costs hundreds of dollars, it may be worth it to make a home owner or renters insurance claim. Whether it is worth making a claim is comparing the value of the item against your deductible. If the item costs more than your deductible, it may be worth it to file. Keep in mind though that your premium may increase if you do this.
How To Prevent Stolen Packages
It can be extremely disheartening if your home or neighborhood to be a frequent victim of porch pirates. To protect your deliveries, there are a few proactive options you can take.
Sign Up for Carrier Alerts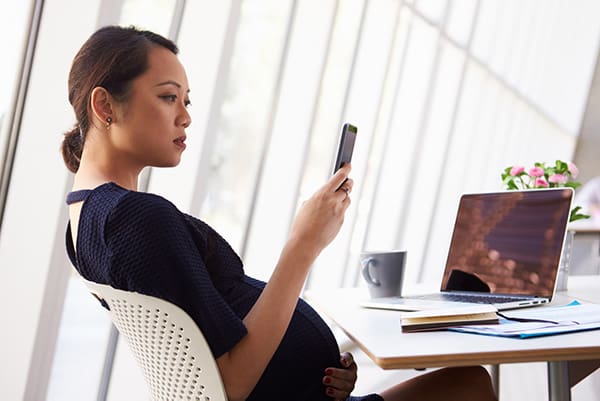 One way to track your packages is to sign up for text or email alerts by carriers. For USPS, you can sign up for Informed Delivery. This service allows you to digitally preview letter-sized mail and manage your packages. USPS Informed Delivery is a free service.
You can also sign up for similar text notification services with UPS and FedEx. This way, you will know when you can expect a package to be delivered.
Require Signature Upon Delivery
For high-valued items, set up your deliveries to require signature upon delivery. If you will not be home, schedule another time for delivery when you will be home.
Get A P.O. Box or Amazon Locker
If you have an Amazon account, search for the closest amazon locker near you. They are free to use with your amazon prime membership. You can also find them in some Whole Foods locations since Amazon owns Whole Foods. You can also find them in other grocery stores like Safeway or convenience stores. Go to amazon.com/findalocker with your login to find the closest location near you.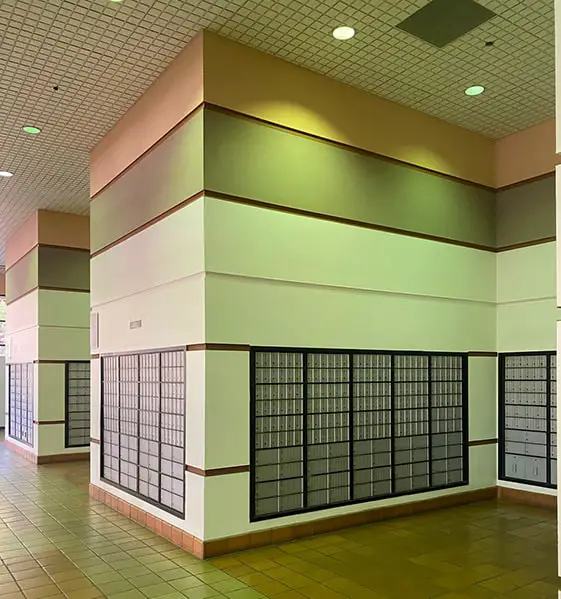 Another option is to get your own P.O.box. However, it is not free to rent one except in some specific cases. For example, if your address is not eligible for home delivery, you may get a PO box for no fee. The cost of a P.O. box can vary with the size that you choose. Check here to find USPS ones closest to you. You can also get a PO box with UPS, though the cost is higher than from USPS.
Invest In Porch Pirate Protection
There are three methods that you have when it comes to protecting your packages from porch pirates. The first is to buy insurance against porch pirates. Your normal shipping insurance does not cover lost or missing mail once your package is marked "Delivered" by the carrier. This service may not be available or make sense for every single delivery. However, it may be worth it for higher-valued items.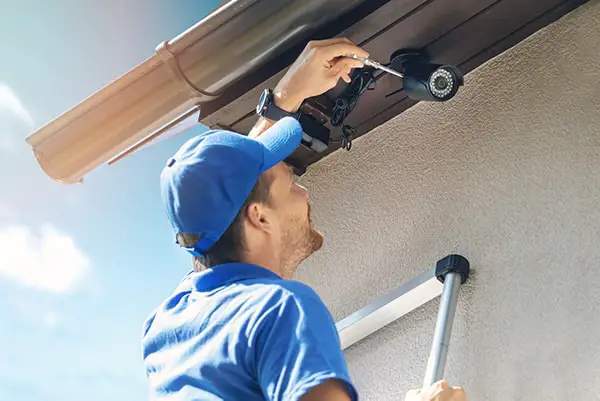 A second option is to invest in more permanent solutions for your home by investing in a home security camera. Home security systems can range from as little as $40 from Amazon. You can choose ones that you can set up yourself with a motion sensor and will work with your Alexa here.
Lastly, if you do not want to bother with reviewing security cameras, you can invest in a home delivery box. This will allow the packages to be dropped from the top to locked storage below. The bottom storage has a lock that only you will be able to open with a key.
The Bottom Line
While dealing with a lost or stolen package can take more time and energy than you are willing to give, it can be a relief to know that you have many options. You can take many proactive steps that we have outlined to ensure that you are not losing out on your hard-earned money.