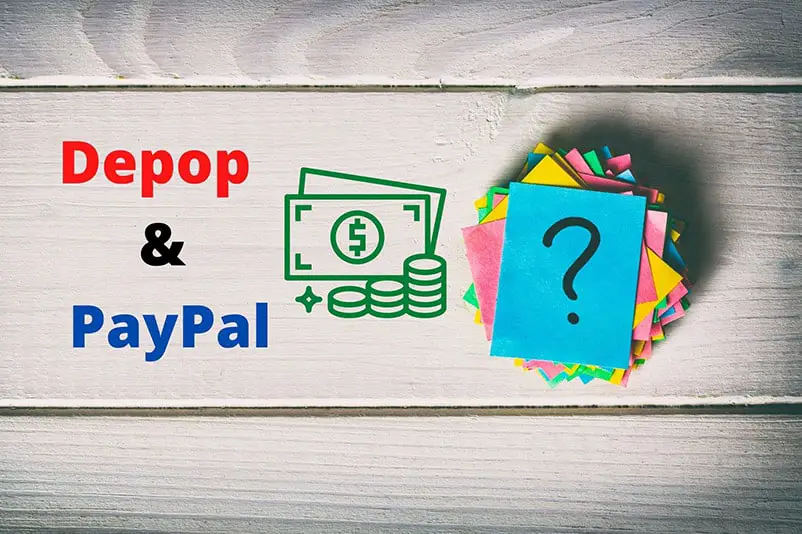 If you are thinking about selling on Depop, coming across a payment issue with Paypal can be extremely frustrating. Whether you are a new seller or have experience selling on Depop, it can happen to anyone. What's more, the information on the most common issues with Depop and Paypal can be hard to come by. So here is your guide to Paypal payment issues you may run into with Depop, what you need to do and how to prevent it from happening in the future.
How Do I Verify my Paypal Account for Depop?
If you are new to selling on Depop, you will need to have a Paypal account and verify your information. This includes your email, credit card, and bank account. You will log in to your Paypal account and check all the notifications from them asking for this information.
When you are linking your bank account, keep in mind it may take a couple of days for them and the bank to do a small trial deposit for verification.
Why is Paypal is Holding Payment for my Depop Sale?
If you are a new seller to Depop, you may be wondering why the payment is not in your Paypal account. Paypal will in fact send you an email saying the payment from your buyer is on a temporary hold. This is normal if you are new to selling to establish that you are a trustworthy seller.
You will need to make sure that all account details that Paypal asks for are verified. Paypal will then release the funds after your package has been delivered to your customer in the condition that you described. Paypal can hold your funds for up to 21 days.
This is because they consider brand new accounts selling as a "risky" transaction. If you are shipping with Depop, tracking is automatically updated once you dropped your package at the post office. You can certainly ship on your own. In fact, shipping on your own tends to be cheaper for most clothing items. If you need tips with a step-by-step guide, check out our post below.
Read Next: How to Ship on Your Own on Depop
You will need a shipping scale, measuring tape, and a printer. However, make sure that all your sales are sent with tracking. We actually update the tracking information on both Paypal and Depop.
For reference, my first three sales on Depop were temporarily on hold. After receiving all positive reviews, every sale thereafter was instantly paid. Once your payment has been released by Paypal, you have the option to claim the balance or leave it with PayPal to use for purchases.
Keep in mind though that every once in a while, PayPal may still hold your funds, even if you have been selling with them for months or years. This happens to me sporadically throughout the year. However, PayPal eventually always releases the funds within a few days or a week once the item has been marked delivered.
What To Do When Depop Sale Not Showing Up On Paypal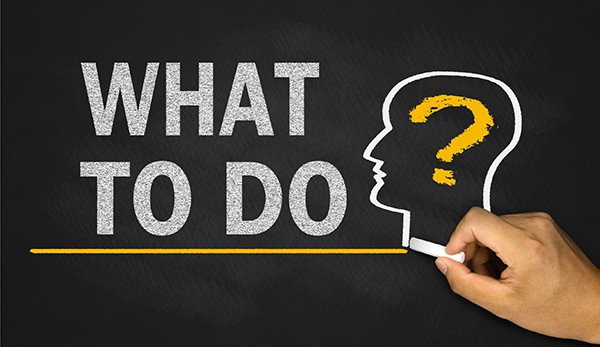 Once your Paypal account is in good standing where they no longer have your sales on temporary hold and yet the payment still has not gone through, it may be because of other reasons. First, go through these basic troubleshooting steps with both Depop and PayPal for payment issues.
Close both the Depop and Paypal app.
Update or re-download your Depop app to the latest version.
Make sure the email on your Paypal account and your Depop account match. No letter misspelled, missing, or flipped.
Disconnect your Paypal from Depop and reconnect again. 
Once you have verified that all information on your end is correct, you can then move on to other possibilities.
Possibility 1: Payment went to another Paypal account.
As a seller, I was dumbfound by a case because it has never happened to me before. I received a notification and email from Depop of a sale confirmation and the USPS shipping label. I also received an email from Paypal a receipt of fees paid to Depop. However, the funds from the buyer did not show up on my Paypal account.
Because this is the first time that I've experienced this, I did not realize that my past sales normally come with three emails. First is a confirmation email from Depop that I sold an item with the USPS shipping label, if you chose to ship with them. And the next two emails are from Paypal; one a notification of payment received and a second with a receipt of payment to Depop for their 10% fee. What I was missing was the notification of payment received from my buyer.
I contacted the buyer and she told me the email address that the payment went to. Then, I remembered that I had logged on to my partner's phone on my account but it was somehow connected to his Paypal. I never received the payment because the payment was processed to his Paypal account!
The moral of the story is this: If you are logged on to Depop on multiple devices, check that all devices are connected to the same Paypal account if you also have multiple Paypal accounts. 
Possibility 2: Buyer paid with a debit of credit card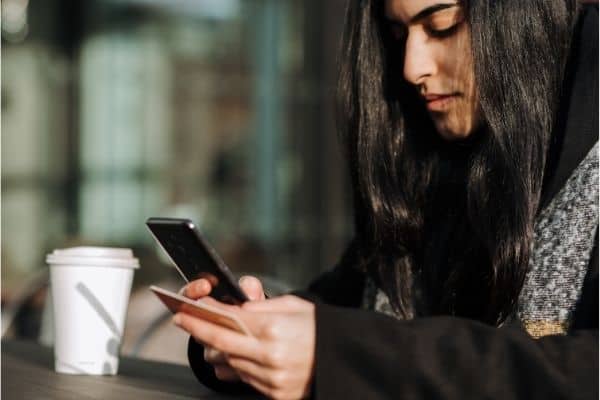 According to Depop, if a buyer paid with a credit or debit card and Paypal is treating this as a "echeque".  If this is the case, you need to wait 7-10 business days. Depop suggests that you do not ship your item until you receive the payment. Communication is key with your buyer to let them know what's going on and that you will have to wait to ship their package until the payment is cleared.
Possibility 3: Buyer internationally cancelled the payment
While it may blow your mind why anyone would want to take advantage of a small business or an individual, sleazy people exist out there. If that is the case, Depop has a process and form that you can follow and fill out. You will need to confirm your information and attach proof by taking screenshots of your Paypal activity and email.  
Make sure that you get a refund from both Depop and Paypal. We have sold on other platforms where the buyer asked to cancel the order but Paypal does not refund seller fees. It is very unfortunate and hurts small businesses who have to eat these fees. 
How Can I Get in Touch With Depop and Paypal For Payment Issues?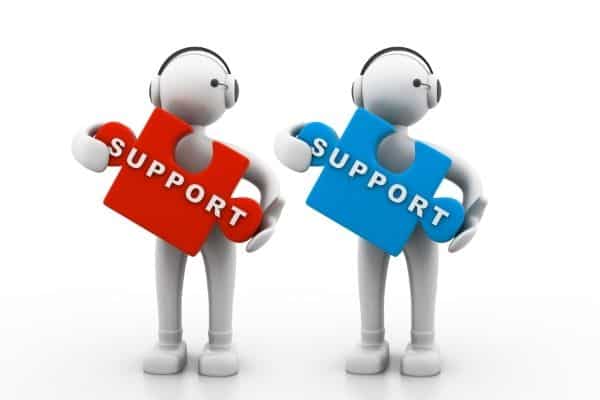 If you have done everything you can and followed all the steps and possibilities mentioned here but still have payment issues, you will need to get in touch with Depop. If you contact Paypal first and everything looks fine on their end, they will tell you to contact Depop anyways.
Depop, unfortunately, does not have a phone number you can call. Instead, you will have to email them at support@depop.com. Others have received a faster response from reaching out to Depop's Twitter account as well.
With Paypal, you can get a hold of an associate through their live chat message center. They will email you once an agent is available so make sure to have your email notification on. You can also call them but you may be on hold for a while.
Rule of Thumb for Depop and Paypal
While any payment issue as a seller can be extremely frustrating, there are some steps that you can follow to ensure that you are getting your money on time.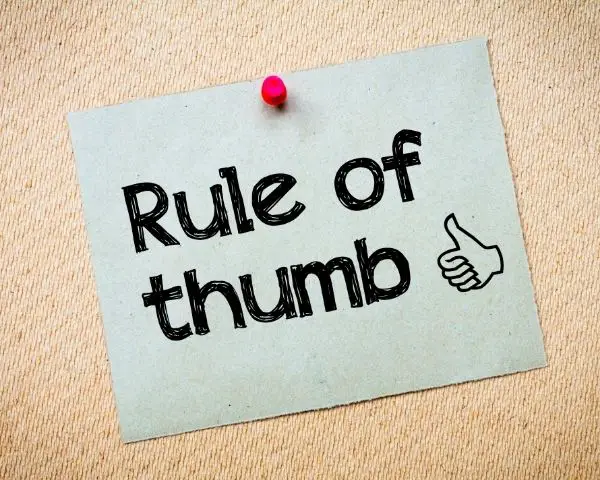 Verify your information with Paypal (banks, cards, email, etc).
Connect your Depop account to the Paypal account you will be using. Check that you are not accidentally logged on to another account if you are using multiple devices.
Do not ship your items until you get three emails confirming the sale: one from Depop confirming your sale and two from Paypal saying the buyer has sent you money and a receipt of payment to Depop for the 10% fee and shipping cost.
Follow the troubleshooting guidelines mentioned earlier.
If you have any suspicion of your account being compromised, make sure to change your password for both Depop and Paypal.
One last little tip about buying or selling on Depop is that make sure you are using the platform. Some people may suggest taking the transaction privately to avoid paying fees. They may even ask for PayPal payment via friends and family. We would stay away from doing something like this it is risky for both your Depop account and your payment.
As always, be kind and communicate calmly before anything else. Payment issues with Paypal and Depop can happen to anyone. Just make sure to do your diligence and follow all the steps required by Paypal. Wishing you many more sales!