Poshmark is a great place to sell items that you no longer wear and make extra money doing it. While the platform is very beginner-friendly, there are tips for selling on Poshmark that will save you a lot of time and get those sales.
7 Pro Tips For Selling On Poshmark
There are a lot of resources out there for selling on Poshmark. However, this guide will summarize exactly all that you need to know.
Read Also: Beginner's Guide To Selling (& Buying) On Poshmark in 2021
1. Don't Worry About Followers Or Following
When you first open a Poshmark account, Poshmark will automatically give you followers. You may notice that you're also following a bunch of accounts that you don't know. The followers and following accounts on Poshmark do not mean anything when it comes to making sales.
In fact, they don't really matter at all! You don't have to follow anyone back. Poshmark is not really like other social media platforms. Save yourself precious time and ignore those numbers.
2. Prioritize Sharing Only Your Listings
Poshmark encourages that you "share" your closet and share others' too. Poshmark has a "Posh Ambassador" program that requires you to share a minimum of 5,000 listings in addition to your own. However, becoming a Posh Ambassador doesn't necessarily mean more sales.
For the most part, people that shop doesn't really care what status you are. They care about the item that you're selling, the condition, and the price. In order to get your listings seen, you need to share your listings. While it is a nice gesture to share others' listings, don't stress about it.
You can share them occasionally so that you can eventually get Posh Ambassador status if you'd like. But priority sharing only your items so they can come up on top of the search.
3. Learn How To Price Your Items
One of the tips for selling on Poshmark that is not often talked about is learning how to price your items. A common biggest beginner's mistake is to price the item based on what you may think the item is worth rather than what the market demand is. That means you could price the item way too high or way too low.
If you price your items way higher than demand, you will never be able to sell them. If you price them too low, you will miss out on more money you could have made. Unless you're selling on Poshmark just to get rid of your items, you wouldn't want this scenario either.
So how do you know how much you should price your item? By checking what similar items have sold for. That means you need to spend a few minutes checking the demand for your item. All you need to do is type in what you're planning to sell by the brand name and style name.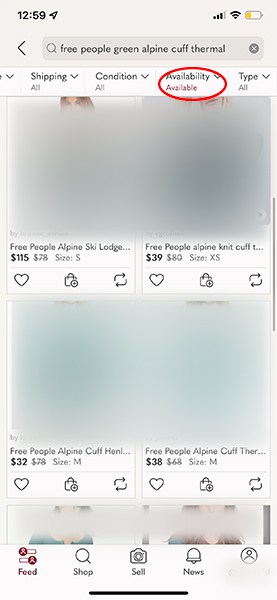 Then, under "Availability", check on "Sold Items".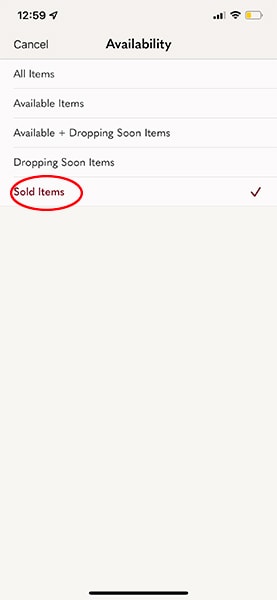 This will give you an idea of what others have sold similar items for.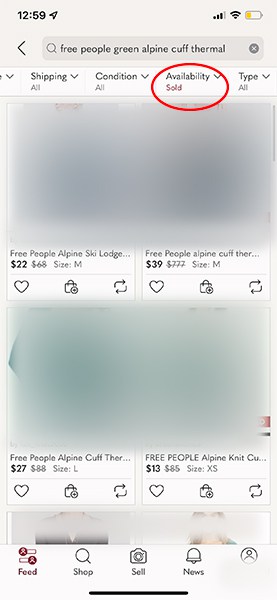 Then you can price your item a little higher to give yourself room to make offers. See more in the "Send Offers To Likers" below.
4. Optimize Your Listings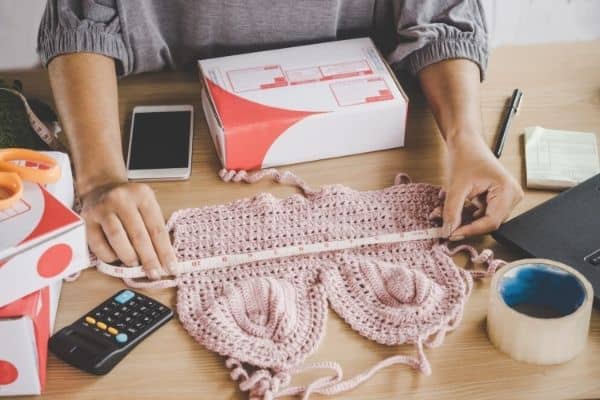 Of all the tips for selling on Poshmark out there, if there is only one tip that you can take, is learning how to optimize your listings. In order to optimize your listings, take clear pictures. Make sure you steam your garment of wrinkles, lint roll any pet hair, and snip off loose threads. A portable steamer is extremely handy and you can even take it for traveling.
Present your item the best you can because condition plays a HUGE role in how much someone is willing to pay for it. In your listings, make sure that you're as descriptive as you can. Make sure to include the brand name, style name, color, condition, and size. Disclose any flaws or imperfections, if there are any.
For used clothes, it is extremely helpful to include measurements such as chest, waist, and length. Or rise and inseam for shorts, jeans, or pants. The easier you make it for a potential buyer to know if the item will fit them, the easier it is for them to make a buying decision.
5. Send Offers To Likers
Once you have your items listed, there will be likers as shoppers find your listing(s). Send offers to likers as they come by going to each individual listing, clicking "Offer/Price Drop", then "offer to Likers (private), and making an offer with discounted shipping.
This is why we mentioned earlier that you should price your listings a little bit higher. It gives you room to offer discounts. Similarly, you can also "Edit Listing Price" and change the price. What this does is when you drop the price of your listing by at least 10%, it notifies all of the likers of the listing.
This is especially valuable during Poshmark's Closet Clearout. Closet Clearout is when Poshmark offers discounted shipping to all buyers that liked and bought a listing that has dropped 10% or more in price. Poshmark runs this promotion often. You can see it when you click on "News" on the Poshmark app.
6. Communicate As Needed
While it is not too common, potential buyers may ask for additional information about your listing. It could be that they're looking for specific measurements, whether you can ship the item quickly, or something else. Make sure that you're communicating promptly.
However, you should note that there is also a ton of spam on Poshmark. That includes robot accounts asking if you can email or text additional information to them. Report those comments. Keep all conversation within the app and do not ever give out your personal email or phone number. Don't respond to anyone asking for a deal outside of Poshmark as this can get you banned.
Read Also: MUST Know Tips: How To Spot Scams On Poshmark
7. Drop Off Your Sale(s) Quickly
While Poshmark gives you a full 7 days to ship your sales, make sure that you're not waiting until the last minute to ship. The Post Office can also be busier during certain times of the year. That means it may take several days for them to even scan the item in for tracking.
While you don't have to drop off your sales on the same day, make sure you drop them off quickly. If you don't have the right box or bag, don't stress about it. You can pick up and use USPS Priority boxes or bags from your local post office. The only ones you can't use are the Priority boxes and bags that say "Priority Mail Express". Shipping Poshmark orders is extremely easy to do.
Read Next: Poshmark Shipping For Beginners