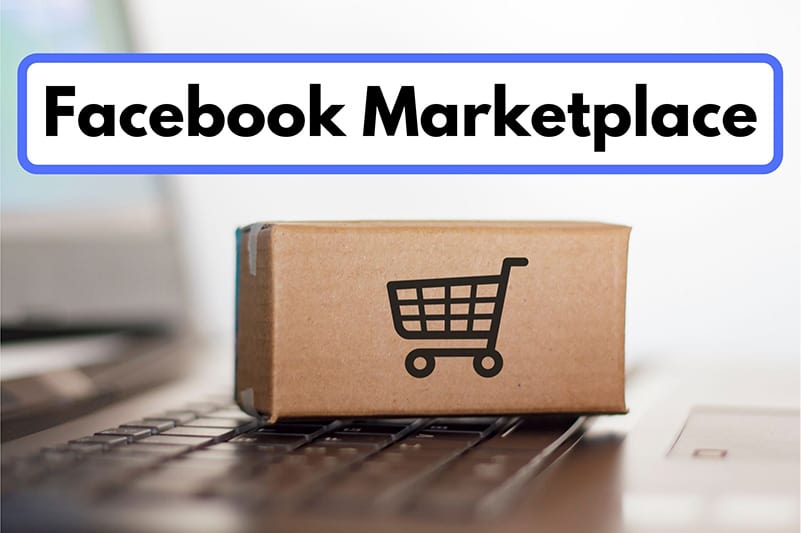 When it comes to selling online, the number one reason that people stay away from is because of the false notion that it is hard to ship. This is why a lot of people may prefer to sell locally on places like Craigslist, OfferUp, or Facebook marketplace. However, offering shipping with Facebook marketplace will bring more exposure and potential buyers outside of your local area.
In this post, we will show you how easy and hassle-free this is by going through a step-by-step tutorial. We will be using a real example of one of our recent sales to demonstrate how to ship with Facebook marketplace. You can see the process and follow along so that you can offer this option on your post and get more sales!
We are using an Android phone so the placement of where certain symbols will differ with an I-phone. You will need a shipping scale, measure tape, and a printer or a thermal printer.
Step 1
Go to the marketplace icon and look for your profile, which is another icon of a person. The marketplace icon is at the top on an android but you will find this on the bottom on an iPhone.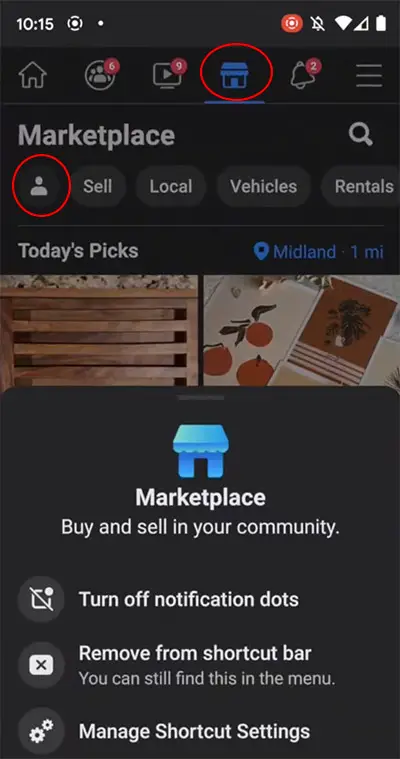 Step 2
Once you are at your Commerce Profile, it will show that you have an order or orders to ship. Go ahead and click on that.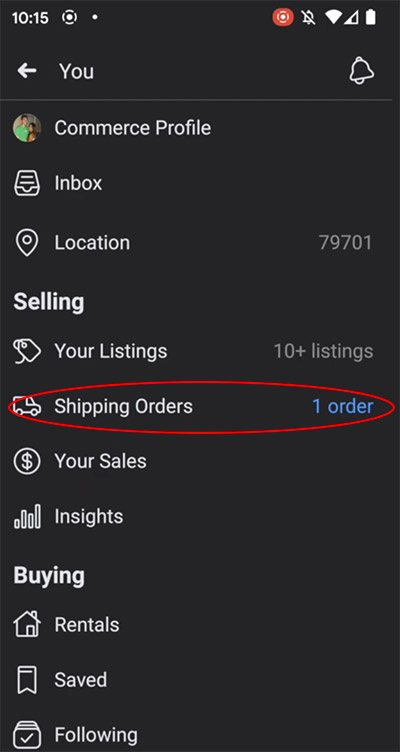 Step 3
Your active orders will now pull up with the item you have sold, along with a deadline to ship by.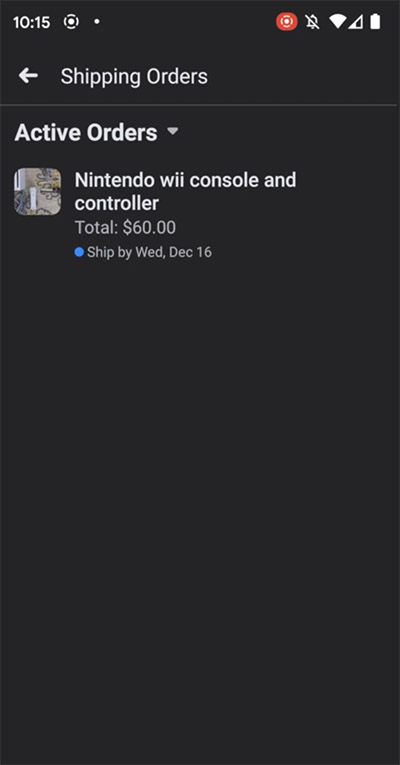 Step 4
Here you will be creating the shipping label. Go ahead and click on the big blue "Create Shipping Label" if you are connected to a regular printer. If you are using a thermal printer like us, you can click on the blue "Change" letter where you will be given an option to change it to a 4″ x 6″ Label.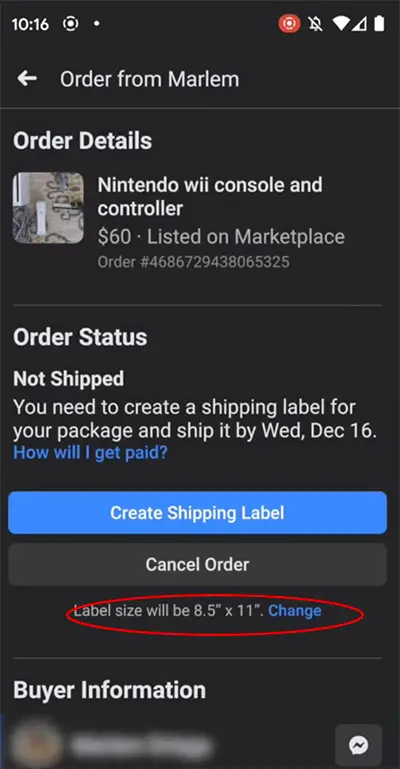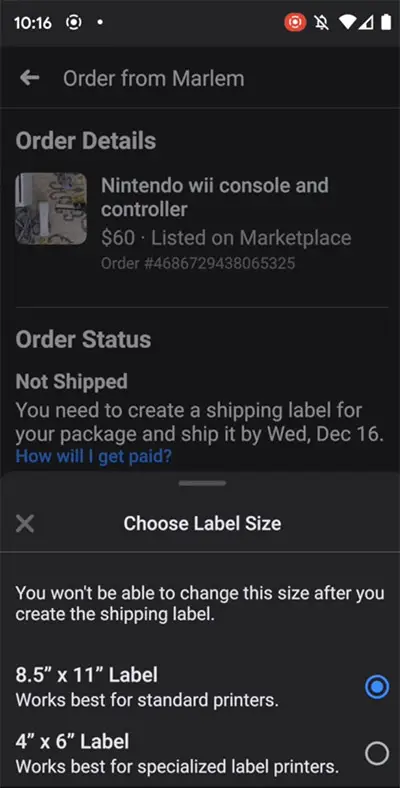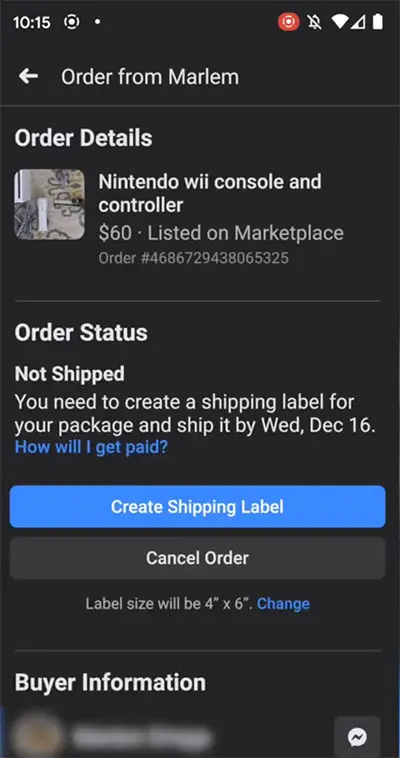 Step 5
Once you have chosen the printer setting, click on the big blue "Create Shipping Label". It can take a couple of seconds for a new screen to pop up so do not be alarmed if the white circle is spinning.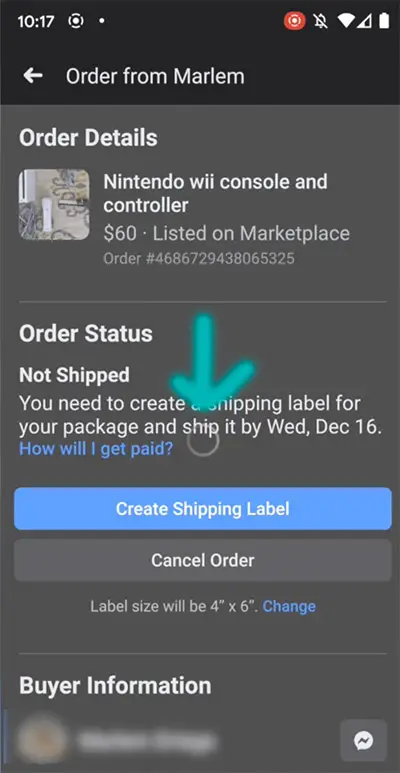 Step 6
A new pop-up will appear saying your shipping label has been sent to the email address on file. Click Continue.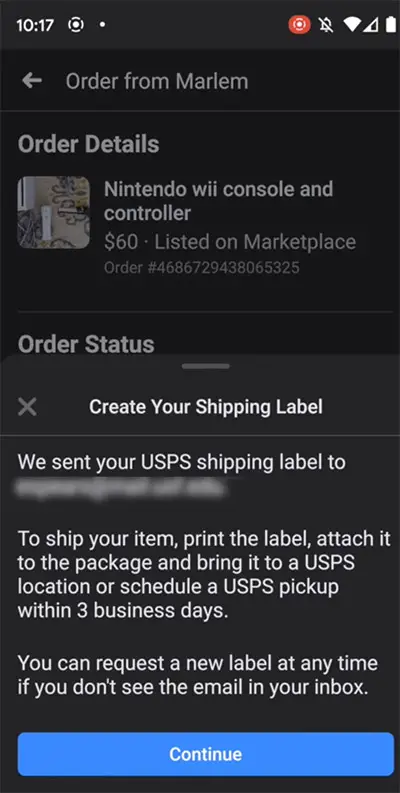 Step 7
You will now see your order status and the steps to be followed. Both you and the buyer will be able to see the status this way up to the package delivery.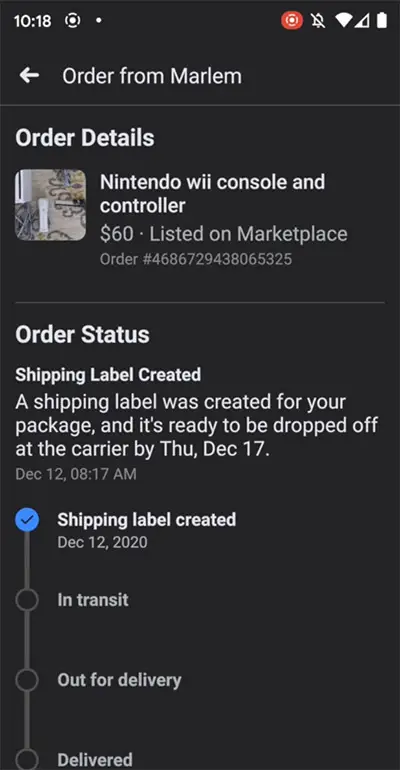 Step 8
If you did not receive a label for whatever reason or you do not have access to your email, you can reprint the label. Click on "Resend Shipping Label" to see your options.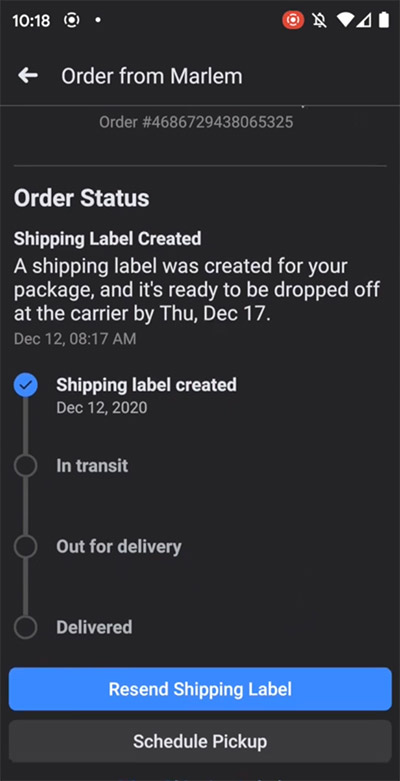 Step 9
While you can have a link to the shipping label sent to your email or messenger, we will show you how to copy the link in a browser and pull it up that way.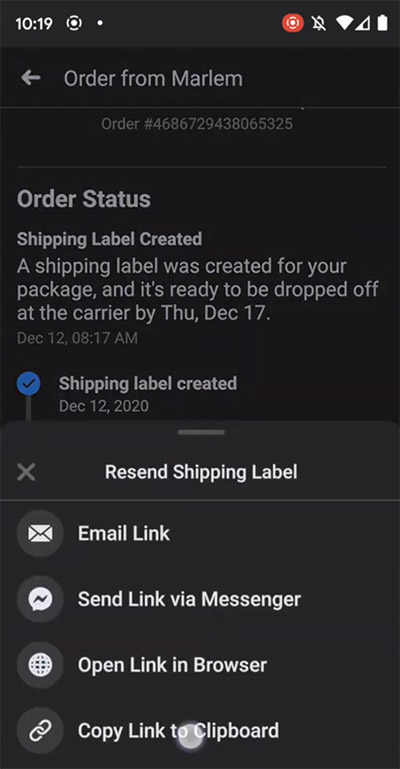 Step 10
Once you click on "Copy Link to Clipboard", paste the link and click enter to pull up the label.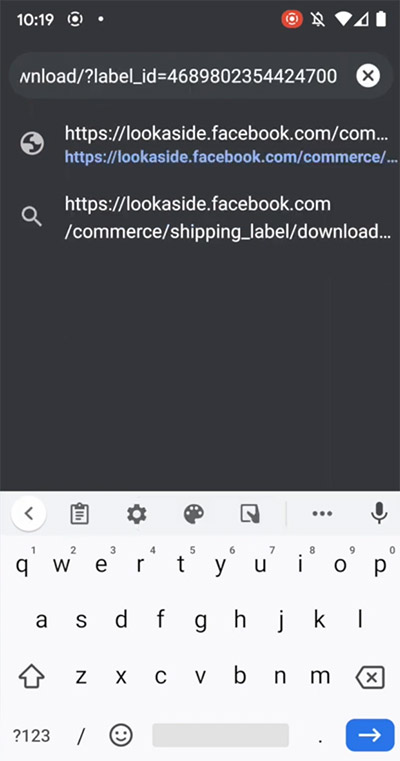 Step 11
If you are using an Android, click on the three dots at the top right to print. On an iPhone, it will be on the bottom left with a little square with an arrow up icon.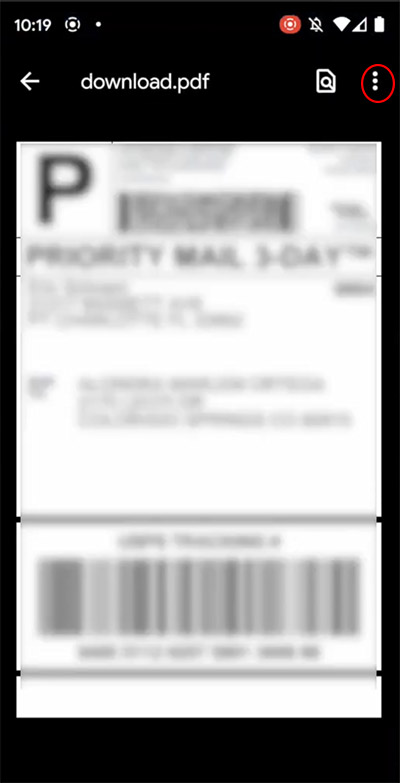 Step 12
You will then click on "Print".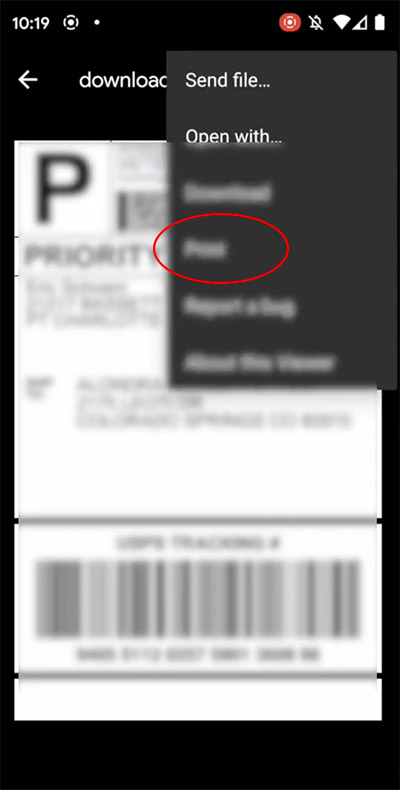 Step 13
It will pull up the printer that it will be printing from. We are printing from our Brother QL-1100NWB thermal printer.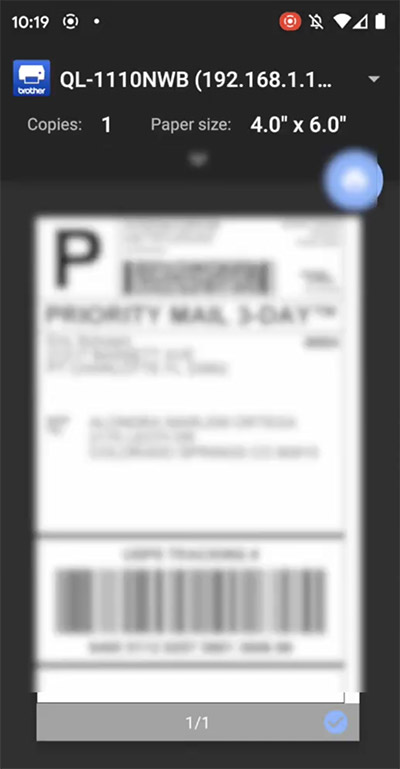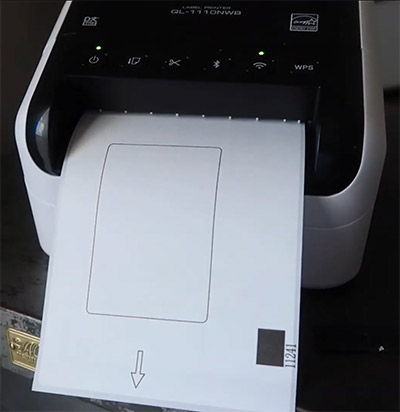 If you are printing from a regular printer, it will print on half a sheet and you just have to fold the page. You can then tape it to your box. We reuse a lot of amazon boxes or whatever else we have on hand.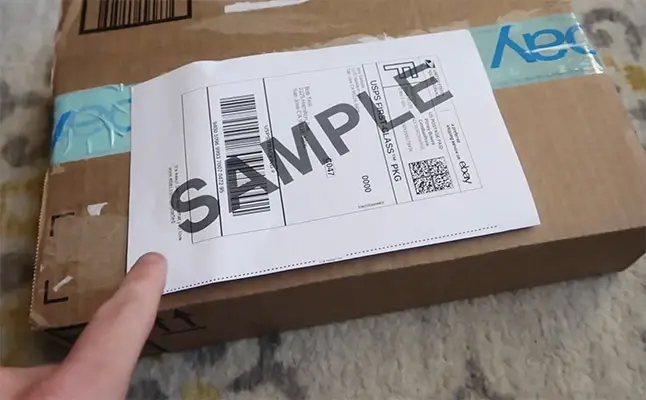 Step 14
We used our thermal label that we printed earlier and placed it on the box. You can drop off this box as is to the post office or arrange for a USPS pick up.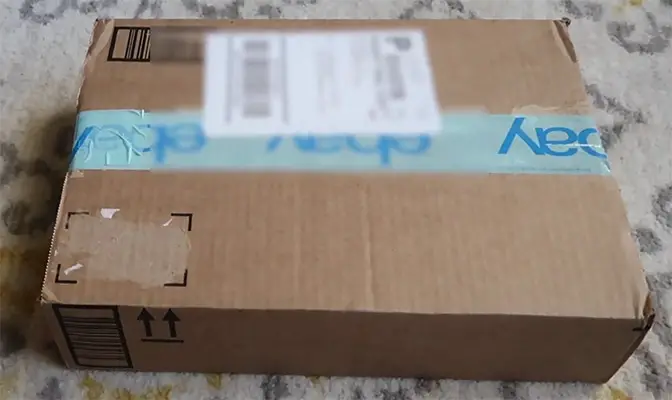 It is that easy!! So next time you list something on Facebook marketplace, go ahead and offer shipping!
Related Posts
Where to Get FREE Shipping Supplies For eBay, Amazon, Poshmark, Mercari, Depop & Etsy
Brother QL-1110NWB Thermal Label Printer Review
Links of Everything You Need
Shipping Scale – An essential for shipping is to know the package weight.
Measure Tape – An essential for shipping to know the package dimensions.
Packing tape – You will need to tape the shipping box and a shipping label.
Printer – This one is great because you do not need toner or ink cartridges. It runs on ink that is refillable so it is a more sustainable solution to printing.
The thermal printer that we used.
Video Option: Facebook Marketplace Shipping Label Tutorial