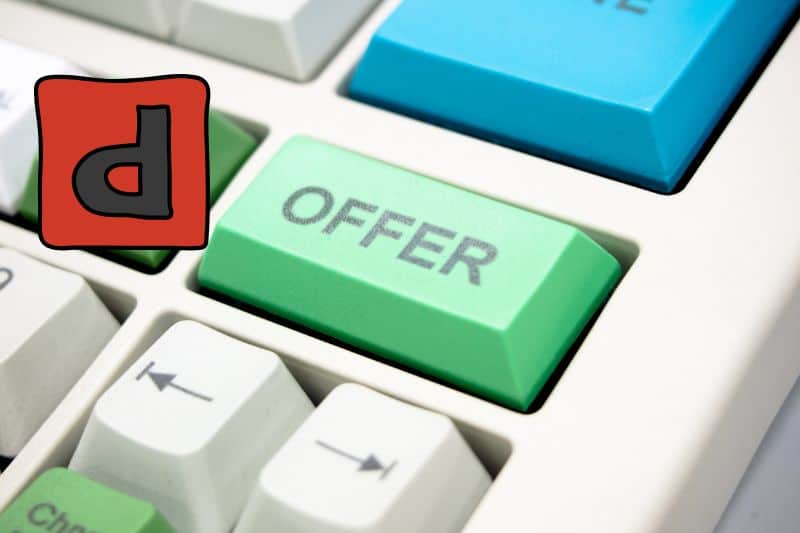 Depop has been adding a lot of new features to the selling app. That includes an offer and counteroffer feature to negotiate prices. So whether you're buying or selling on the app, here's what you need to know about Depop offers and counteroffers and how they work.
Depop Offers And Counteroffers
Depop has been making a lot of good improvements to its selling platform. Earlier in the year, interested buyers were able to send offers through a button instead of having to directly message the seller. By summertime, sellers are able to use a counteroffer feature. However, there are still important points to know. Let's go over them.
Are Offers Binding On Depop?
Offers and counteroffers are not binding on Depop. Even if both the buyer and seller agree to a price where they both accept the offer or the counteroffer, the buyer does not have to ultimately buy the item. The offer will be valid for a period of 24 hours but the buyer can back out of the sale by not paying.
While it may be great for potential buyers that are interested to see if a seller is willing to go lower on price without having to message them, it can be a nuisance for sellers. Similar selling apps such as Poshmark and Mercari process the payment as soon as the buyer or seller accepts an offer. With Depop, an accepted offer does not guarantee a sale.
How To See Offers On Depop
You will need to open your Depop app, click on the Home icon, and select Offers.
How To Counter Offers On Depop
To counter the offer, select the offer that you received. You will be able to see the counter offer button. Enter your counter offer price. The buyer will then have 24 hours to respond to your counter offer and pay for the item.
What To Do If Depop Offers Not Showing
While Depop has made improvements to its app, it can still be glitchy and buggy. They also roll out new features to different users at different times. So while some sellers may see an offer and counteroffer feature, others may not be able to yet.
The best way to make sure you're getting updates is to update the app. You may have to uninstall and re-install the Depop app in some cases. Depop does email you when you receive an offer. So even if the app is not giving you notifications, you will still be able to see offers in your email.
More Depop Tips
Depop can be a great platform to buy and sell. For more tips for selling on Depop, check out the next few articles. You can also save money on shipping when you ship on your own on Depop.
Read Next: How to Ship on Your Own on Depop
Read Also: Your Depop and Paypal Payment Issues Solved