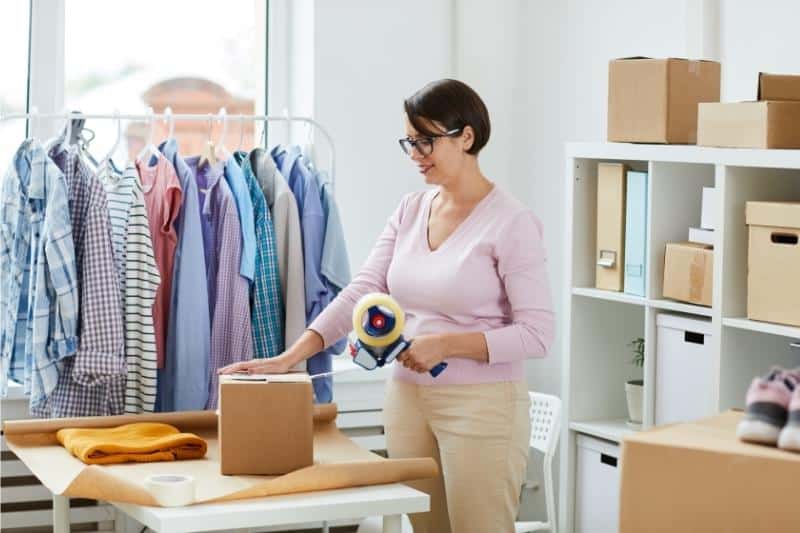 Selling on Poshmark is a great way to make extra money while getting rid of items you no longer wear. If you started selling on Poshmark or your sales have been slow, here are some must-know Poshmark tips that you can do to boost your sales right now.
Poshmark Tips To Boost Your Sales
Auto-Share Your Listings
Unlike other platforms, Poshmark requires that you share your closet regularly. However, it can be extremely time-consuming and impractical for people with a busy schedule. Especially when you have hundreds of listings to share daily. That is why many full-time sellers on Poshmark use auto-sharers. While there are many paid services, you can also find them for free.
Apps such as PosherVA and Flyp Tools will share your listings as well as offer cross-listing to other platforms. PosherVA allows up to 200 listings per day for free so it is a great service for those selling on Poshmark part-time. If you need more than 200 listings shared per day, you can pay for a monthly plan. It is worth it to save you the time it would take every single day to share your listings.
*You can use code: fmerchant to get 20% off your monthly plan.
Flyp Tools is another option that is free. However, you will have to be on a waitlist for a few weeks. They will email you with a link and a unique password. We've tried and liked both PosherVA and Flyp Tools. There are many other similar services out there. Make sure to check reviews for them if you're considering using them.
Take Advantage Of Closet Clearout
As someone that sells and buys on the platform, Poshmark shipping is expensive. Buyers will make low offers on a listing or ask for a shipping discount, not knowing that it gets taken out of your sales.
That is why Poshmark's closet clearout is a great way to give interested buyers a discount on shipping without it affecting your sale. When Poshmark holds closet clearout, all you have to do is drop the current price by 10% or more. Poshmark will then notify likers with discounted shipping.
Relist Old Listings
If your listings have had no interest for more than six to nine months, you will want to relist them. Especially if you listed items out of season and you have already been dropping prices. For example, if you listed a summer dress in August, you may want to relist it in March when people are shopping for spring and summer items.
You don't have to retake your pictures or rewrite any descriptions. All you have to do is go to the listing, and click on "Edit".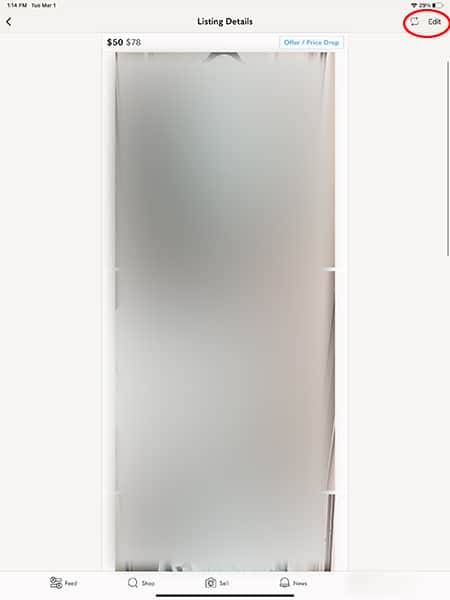 Scroll down to the bottom where you will see an option for "Copy Listing".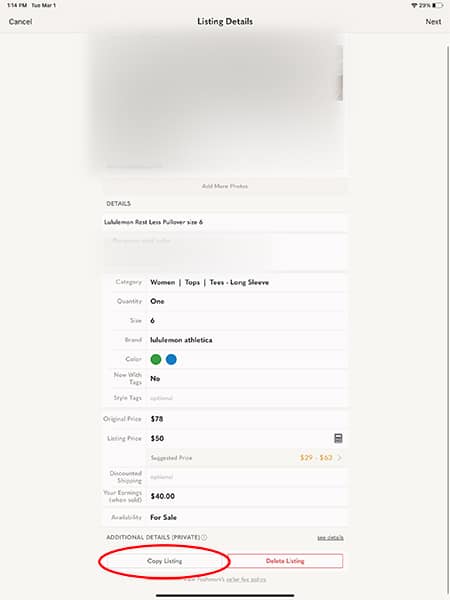 This will copy everything to a brand new listing. Simply remove the "COPY" in the new listing, and select "Next" to list.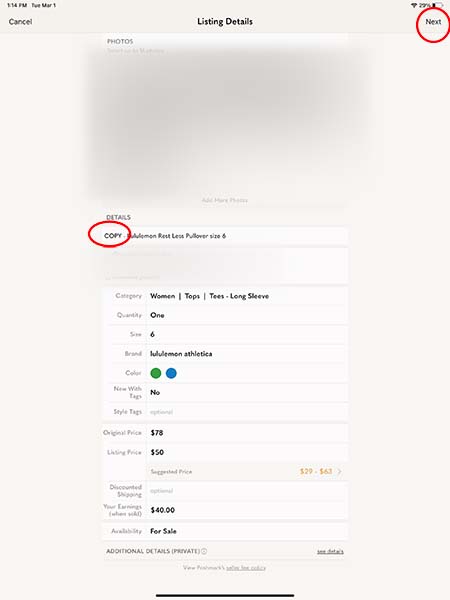 You will then go to the original listing and delete it so that you don't have a duplicate post. Many shoppers tend to also shop for "Just In" items. So by relisting, you can price your listing according to the season's demand.
Regularly Send Offers To Likers
If you're looking to move your listings, make sure that you're sending offers to likers regularly. It can be as often as sending offers to likers when they come or reviewing your listings weekly and sending offers for all your listings.
Make sure that you're pricing your listings 20% to 30% higher than the minimum amount that you would like to sell your items for. That will give you some margins to send offers and to drop prices for a Closet Clearout event.
Additional Tips
While it may take a bit more work, you will certainly earn more money selling on Poshmark than selling on places such as Plato's Closet or Buffalo Exchange. Poshmark is not just limited to clothing. You can also sell home items as well. For how to sell on Poshmark and more helpful tips, check out the next few articles.
Read Next: Beginner's Guide To Selling (& Buying) On Poshmark in 2021
Read Also: 7 Pro Tips For Selling On Poshmark