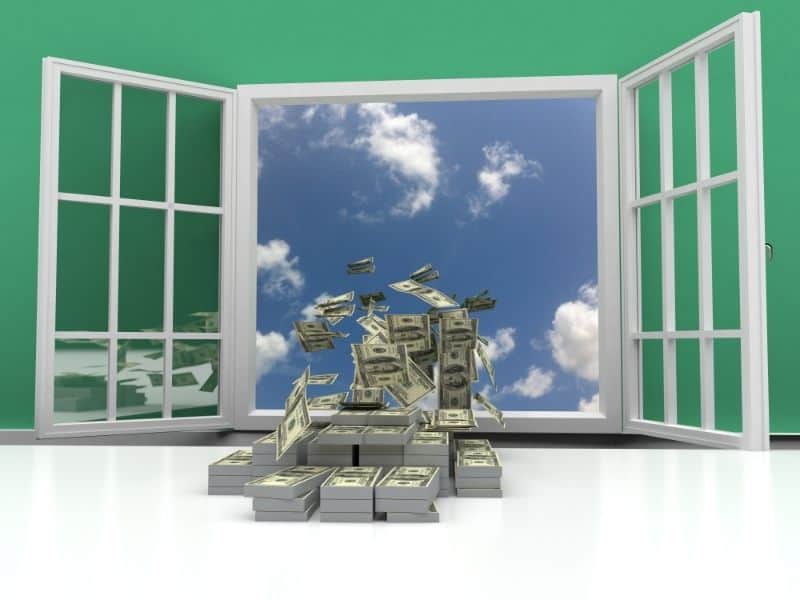 If you're looking to send a package, you will have to make a choice whether or not to insure your package. But the cost of shipping insurance can add up, especially when you regularly send out packages. So should you be insuring your packages or is it just a waste of money?
You may be surprised that your package may already have built-in insurance. But should you buy insurance for the other packages? We will go over what you need to know about shipping insurance and whether buying one is worth it.
Should I Get Shipping Insurance?
Before you look into whether or not you should get shipping insurance, know that there is built-in shipping insurance that comes with many shipping services. Take a look at how much insurance that already comes with the cost of your postage. These are the most common shipping carriers and shipping services.
| | |
| --- | --- |
| Built-In Insurance | Amount Covered |
| USPS First Class | None |
| USPS Priority Mail | Up to $50* |
| USPS Priority Mail Express | Up to $100 |
| UPS | Up to $100 |
| FedEx | Up to $100 |
*If you buy your postage from Pirate Ship, you are actually covered up to $100 for regular Priority Mail.
So as long as you picked the right carrier and shipping service, it will automatically come with shipping insurance up to that certain amount.
When Should I Buy Shipping Insurance?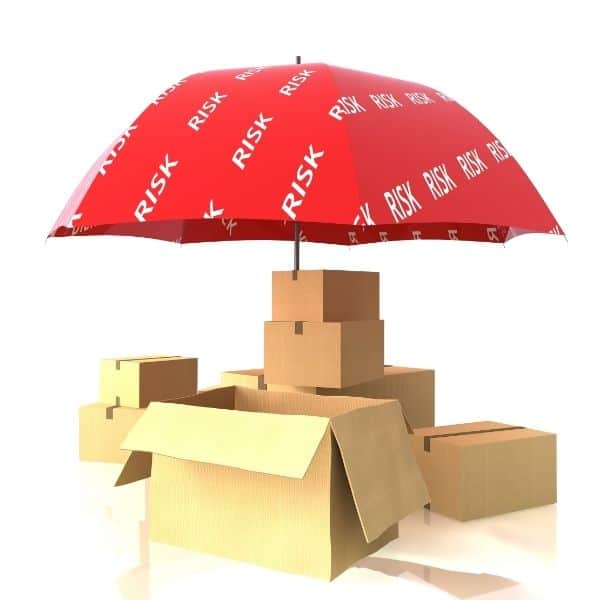 For most day-to-day shipping needs where your item is valued at less than $100, it is most likely not necessary to buy shipping insurance. Even if the item is sentimental or one of a kind collectible, if the item is valued at less than $100, that will be the most you can get anyways.
If the item has a higher value, it is worth considering. Anything fragile and breakable, such as vases and electronics should be insured. Make sure you follow the carrier's guidelines for packing the item well. If your laptop, for example, is not properly padded, the carrier may refuse your insurance claim.
We had this happen with UPS where they denied our claim for $900. So make sure you avoid our mistakes and invest in the right shipping material. Don't skimp out on proper padding and fillers if you're shipping breakable items.
Is Shipping Insurance Worth It?
Whether buying shipping insurance will depend entirely on what you're shipping. You should undoubtedly insure high-value items such as jewelry, expensive electronics, and collectible arts. But for low-valued items under $100, it may not be really necessary.
Why? Because the occurrence of lost packages is very small compared to how many packages are being shipped daily across the country. Let's take a look at what we mean. Here is USPS's insurance cost, updated as of May 2021.
| | |
| --- | --- |
| Amount for Merchandise Insurance Coverage Desired | Fee |
| $0.01 – $50.00 | $2.30 |
| $50.01 – $100.00 | $2.95 |
| $100.01 – $200.00 | $3.60 |
| $200.01 – $300.00 | $4.75 |
| $300.01 – $400.00 | $6.00 |
| $400.01 – $500.00 | $7.20 |
| $500.01 – $600.00 | $9.70 |
| 600.01 – 5,000.00(maximum liability is $5,000) | $9.70 plus $1.45 per $100.00 or fraction thereof over $600 in declared value |
Source: USPS.com
Real Life Data
While we personally have shipped thousands of packages in the last few years and only had to make less than ten claims in total, we wanted to look into more detail. So we looked at our past 500 shipments this year and found that only one package was lost.
That is 0.2% of our total packages. Assuming that half of our total packages were sent with USPS First Class mail, which does not come with built-in insurance, if we had bought one for up to $50 coverage per package, we would have spent $575! So even if we recovered the $50 from the one lost package, the difference is still a loss of $525!
It would be like throwing away more than 10 packages that are worth $50. But if you're not regular shipping and buying insurance for your package will give you peace of mind, there is a cheaper solution.
Buying your postage from a third party that offers insurance is cheaper than buying directly from USPS. Pirate Ship's third-party shipping insurance costs $0.75 for up to $50 of coverage, subject to exclusions.
However, even at $0.75 per package, it can still add up. It would cost us $187.50 for 250 shipments. Shipping insurance is not worth it for lower-valued items that you will regularly ship because the chances of lost mail are very small.
When To File A Claim
If you receive your package damaged or the contents are missing, file your insurance claim immediately. This is the same for both UPS and FedEx. If the package is still in transit without any movement for over a week, submit a missing mail search with USPS first. You can then submit a lost claim as long as it is 60 days before the mailing date.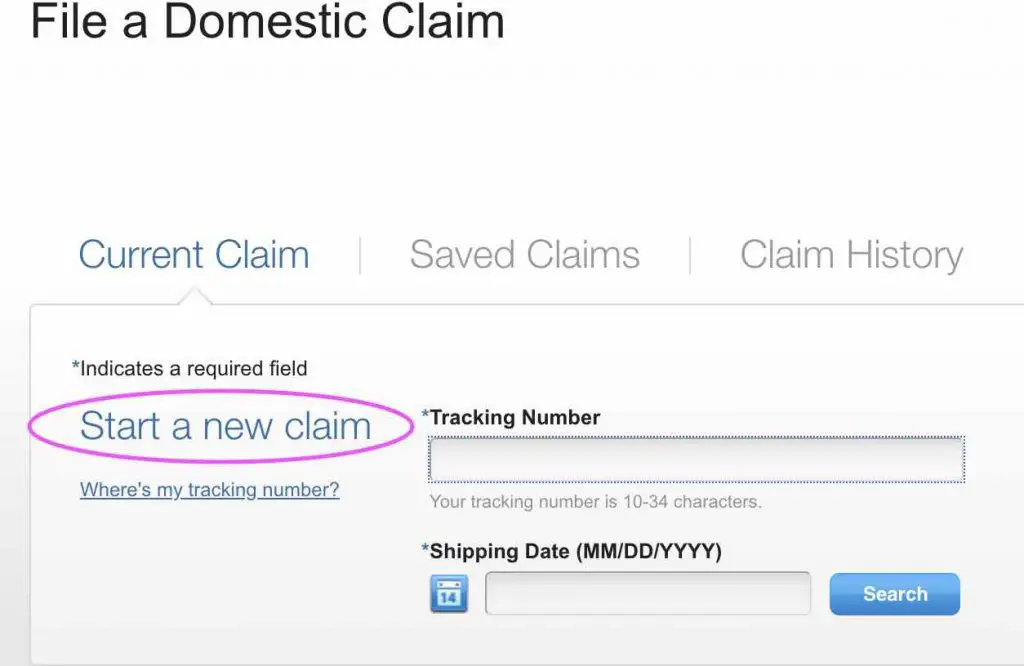 To see how to file a USPS insurance claim, check this post here. For UPS, you can start a claim after 24 hours of the expected delivery and time. And for FedEx, you can file as soon as you find out that your package is lost.
If your package has been marked "Delivered" but you're not able to locate your mail, you can call your post office to ask for a GPS coordinate of where it was last scanned.
Unfortunately, shipping insurance will not cover packages marked delivered. There is third-party insurance that covers in case of porch pirates. Check here for tips on what to do if you suspect that your package is stolen.
Last Tips To Know
While lost and damaged mail are rare in the grand scheme of shipments that occur daily, they do occasionally happen. While protecting yourself and your package by having shipping insurance is important in some cases, make sure you also take the best cautions to prevent lost or damaged mail.
The best way to prevent damaged mail is to pack your item well. Make sure your contents inside are not moving and are well padded. And pack your packages plainly on the outside to avoid attracting any unwanted attention.
This is especially important for high-value items such as luxury or designer pieces. You don't want your box or label to indicate that anything expensive is inside. Remember your time is also valuable.
It takes time out of your day to file a claim and follow up. Not to mention the frustration that can come with dealing with a lost or damaged package. While you can't control external factors that affect your package, you can do your best to prepare so that it will arrive safely and soundly to its destination.