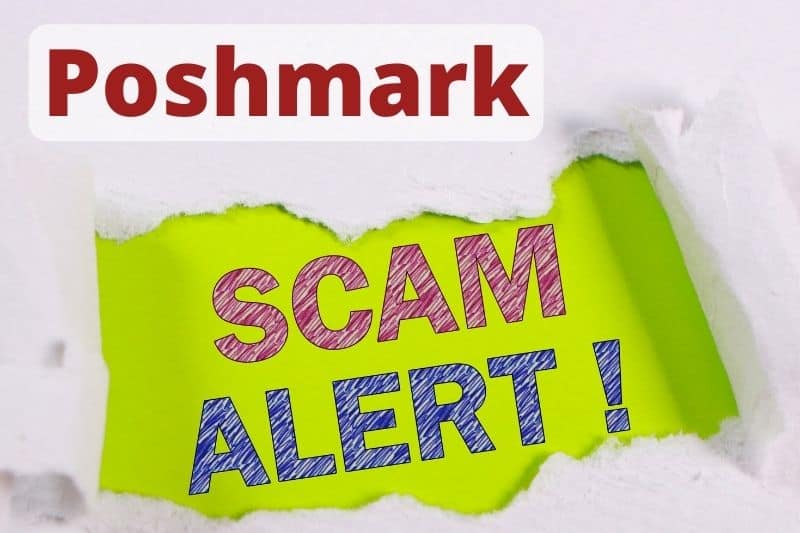 We have recently written about how to spot scams and scammers on Poshmark. While it was one thing for us to know about it, we were curious about what the newest scams involved. So we made an order from one thinking we would most likely receive a replica and create a resource for others. Instead, what we got made us shake our heads! So here's what you need to know about the latest Poshmark scams happening right now.
Read next: MUST Know Tips: How To Spot Scams On Poshmark
The Latest Poshmark Scams
The latest Poshmark scams involve a flood of new users, copying other people's posts, including pictures and descriptions. They will have super in-demand brands and styles.
Brands Targeted
These are the following brands that they have targeted.
Free people
LoveShackFancy
Reformation
Realisation
Reiss
Sezane
Spell & the gypsy
And many other brands and counting
What Their Price And Listings Will Look Like
They have a very cheap price for the most popular prints and styles with every size available. However, all of their listings will have different women or photo styles taken from other Poshers. Some of these scammers don't even bother to check that some of the photos they copied have the name handles of other Poshers they stole the post from.
They also copy the description word for word so it will also have other posher's handles in the description. When you click on their profile, it will be an attractive female, only starting the account very recently.
Most of these accounts were created in September 2021 because we're now in September. However, unless Poshmark comes up with a solution to combat these accounts, you will see new accounts throughout the year.
What They Send You
We have been sent a fake item in the past and we were able to create a resource for others as a result. Since scammers get creative, we were extremely curious to see what these scammers send. So when we submitted our order, we had a suspicion that they would send a replica. But what we received in the mail blew our minds.
Read also: How to Spot Fake Reformation Clothing (2021)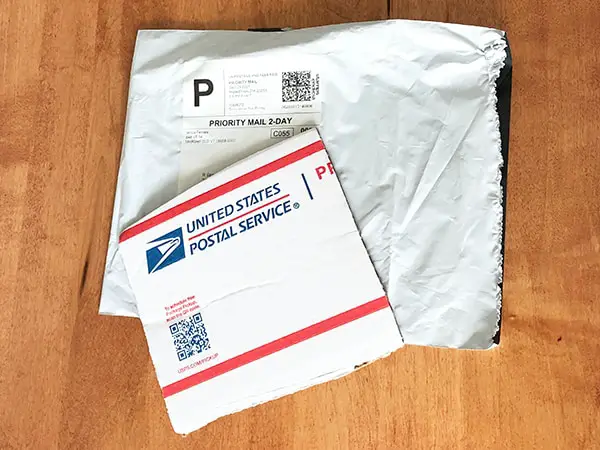 Yes, this piece of cut-out USPS cardboard is what we received in the mail. Other Poshers who bought from them also received cardboard and rolls of toilet paper!
These scammers hope and pray that you will not notice what you've been sent or you don't know how to open a Poshmark case against them. Poshmark automatically releases the funds three full days after the item has been delivered. So if you're out of town, the funds will be automatically released to them.
What To Do When You Have Been Scammed
The first thing you need to do is to open a Poshmark dispute. This is how you open a case with Poshmark.
Go to your "Purchases" and click on the order.
Scroll down to "Problems/Order Inquiry".
Select "Order Not as Described"
You can then choose "Received incorrect item" or "Other Problems".
Upload pictures of what you were sent. Poshmark will review the case.
If your three days have lapsed already and the money has been released, continue to contact Poshmark support.
What Is Poshmark Doing About Scams?
As of now, Poshmark is allowing all transactions to go through with these scammers. Only after a buyer has reported a scam with proof of what was delivered will Poshmark refund the buyers and ban the scammer's account. This is unfortunate because not all Poshmark users may know how to report these scams.
Unless Poshmark comes up with a solution, they will continue to lose the shipping cost, as well as the resources and fees being used to refund these false purchases. It will also deter many people from using the platform. We personally love buying and selling on Poshmark so we genuinely hope they will address this ASAP!
Last Tips About Poshmark Scams
Poshmark is not unique in having scammers. All online marketplaces have their shares of scammers, both on the buyer and seller sides. Be diligent and alert so that you're protected. It is also important to spread the word so that other people are aware. Honest buyers and sellers are what make these online marketplaces a good place to find deals.
The platforms themselves may not have enough resources to allocate to finding every single one of these scammers. That is why regular buyers and sellers like ourselves need to come together to push out dishonest people stealing from unsuspecting buyers.