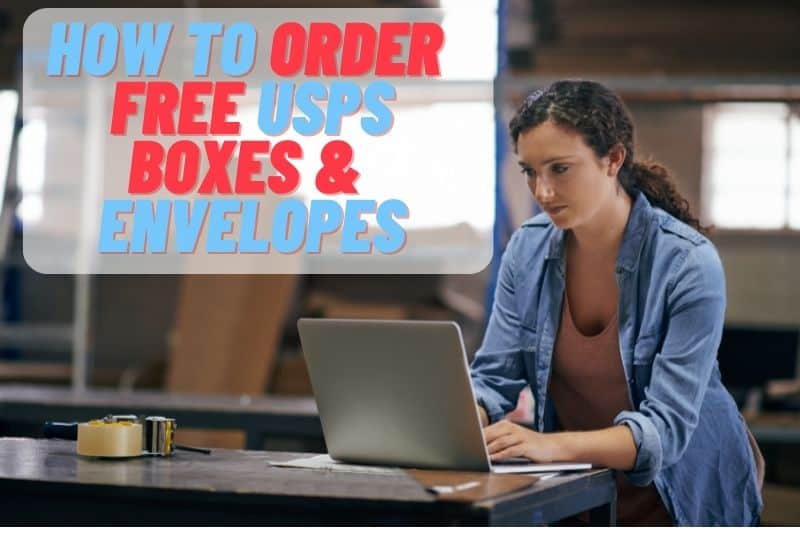 If you didn't know USPS offers free mailing boxes and envelopes that may not always be available at your local post office. If you're shipping out packages often, having different choices of box and envelope sizes is extremely handy. And USPS ships them to you for free. So let's go over how you can order free USPS boxes and envelopes.
How To Order Free USPS Boxes & Envelopes (Step-by-Step)
Step 1. Register for an account
The first thing you will need to do is go to USPS.com and register for an account. It is beneficial to have a USPS account to order shipping supplies, track your order, and submit any lost and damaged package claims. Go to the top right corner of the page to find "Register/Sign in".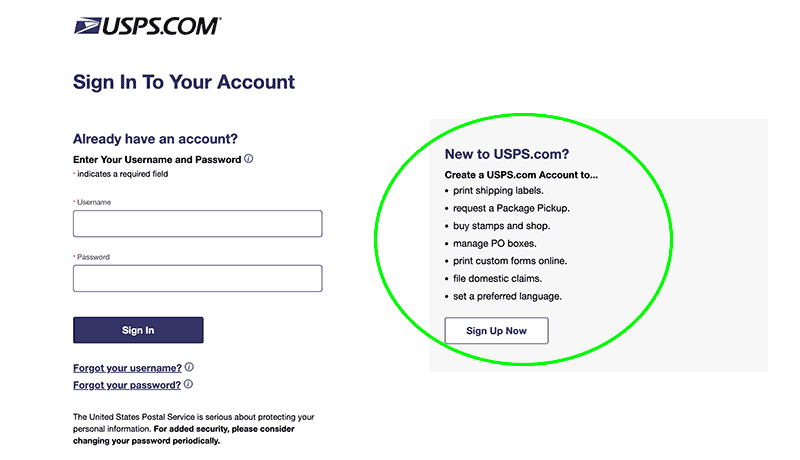 Then, Sign Up Now if you have not already.
Step 2. Sign in to your account
Once you have registered, sign in to your account.
Step 3. Hover over Quick tools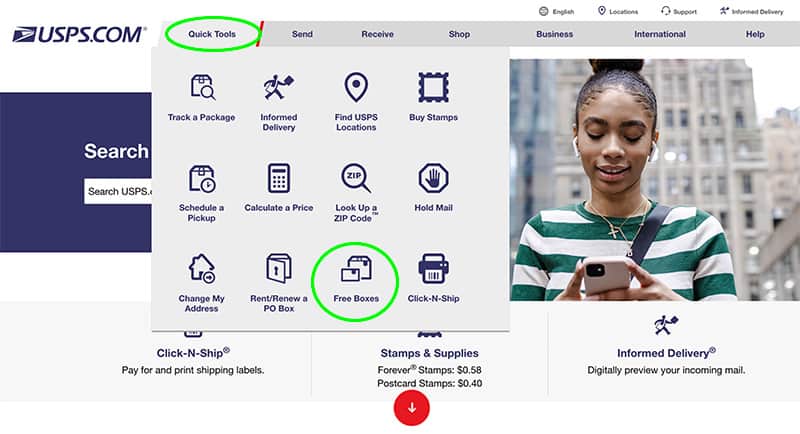 The easiest way to find free boxes and envelopes is to go to Quick Tools and select Free Boxes. This will lead you to a page where you can scroll through to see the different boxes and envelopes that you can order. You can select most items in order quantities of 10 or 25.
Step 4. Select your order and check out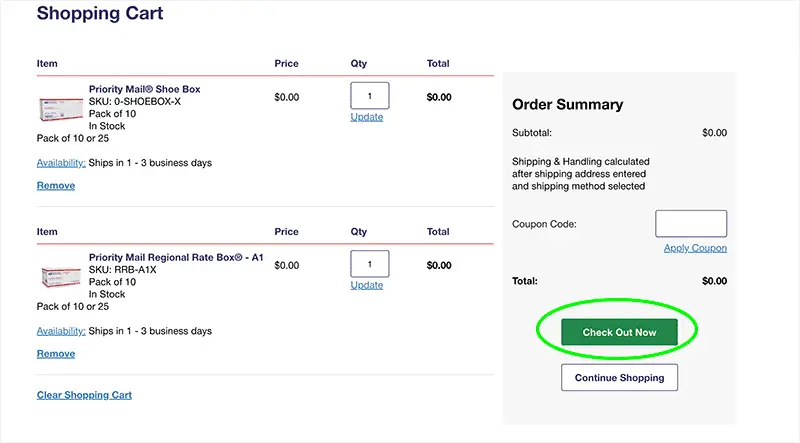 Once you have all the boxes and envelopes that you need, you can check out. You will see that your order total will be $0.
Step 5. Enter your shipping address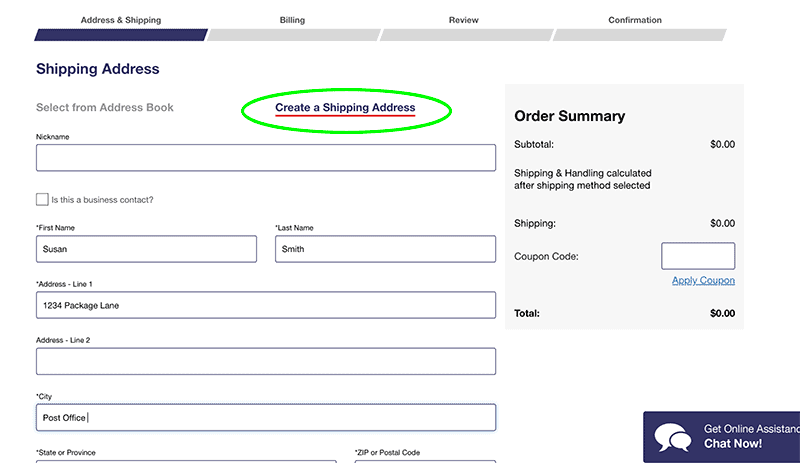 Enter the mailing address that you want the boxes to be sent to. You can change this at a later time if you moved or wanted the supplies shipped elsewhere.
Step 6. Select your shipping method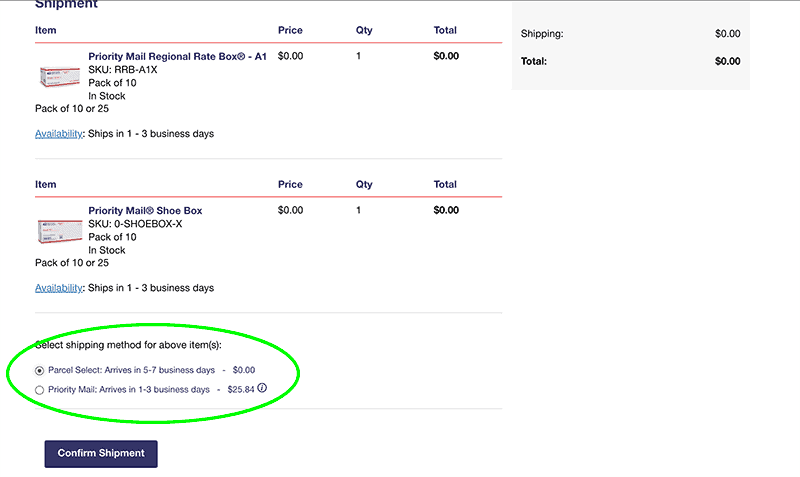 USPS gives you two shipping options for your supplies. If you're not in a rush, they will ship them to you for free via USPS Parcel Select. It may take up to 8 days once they ship it out. That is why we recommend you order the shipping supplies you would need ahead of time. Otherwise, they offer a paid faster shipping service.
Step 7. Place your order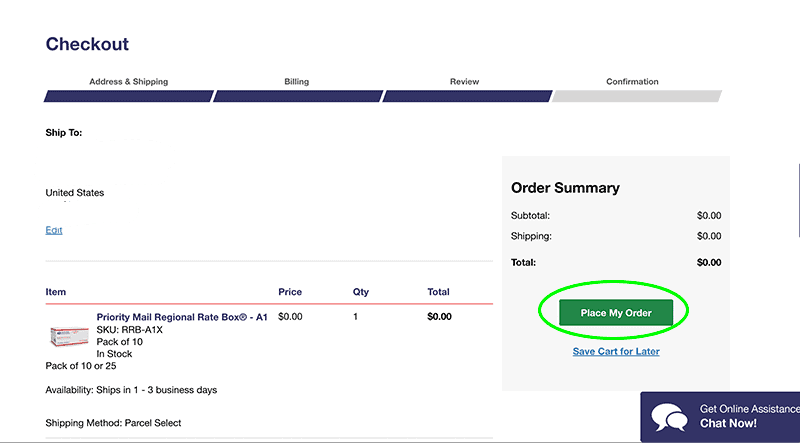 Once everything checks out, you can place your order. There will be a prompt of USPS's Terms and Conditions for use of its product. Once you agree, your order is placed. You will also receive an order confirmation sent to your email.
You can check the status of your order and all your past orders and other activities by hovering on your profile. You will then select Activity History to see all the details.
Using USPS Free Shipping Boxes
Now that you know how to order USPS boxes, there are a couple of notes to keep in mind. Even though the USPS shipping boxes are free, you will have to use the service that is on the shipping boxes.
So if you ordered USPS Priority Mail boxes and envelopes, you will have to ship using the priority mail service to use them. If you ordered Priority Mail Express boxes and envelopes, you will have to ship that box or envelope using the priority mail express service.
These free USPS Priority Mail boxes should not be confused with the boxes from USPS ReadyPost found at your local post office. Those are regular boxes and shipping supplies sold by USPS at their store and are not free. However, you can use any shipping service as you would with your own packaging.
Read Next: What Is USPS ReadyPost Packaging And Why You Should Never Use It
Additional Shipping Tips
In addition to ordering USPS boxes, you can buy your shipping label using USPS Click-N-Ship. However, keep in mind that you will not get the cheapest USPS shipping rates by buying directly from USPS. That is whether you buy your shipping using USPS Click-N-Ship or at your local post office counter.
You will get the cheapest USPS shipping rates, including Flat Rates by buying from shipping software that offers commercial shipping rates. They are free and easy to use. You will need a  shipping scale and measuring tape to get the weight and dimensions of your package.
You can then buy your shipping label at your home or office and simply drop them off at the post office. You do not have to stand in line. We personally use and recommend Pirate Ship or Shippo for all our shipping needs. 
Pirate Ship is great if you're exclusively shipping using USPS and UPS and it is completely free to use. Shippo offers both free and paid choices, including international and regional carriers at affordable options.
Related Articles
Read Also: Cheapest Way To Ship A Package: Step-By-Step With Pirate Ship
Read Next: How To File a USPS Insurance Claim for Lost and Damaged Mail
Read Also: USPS Priority Mail Vs Priority Mail Flat Rate: Ending The Confusion