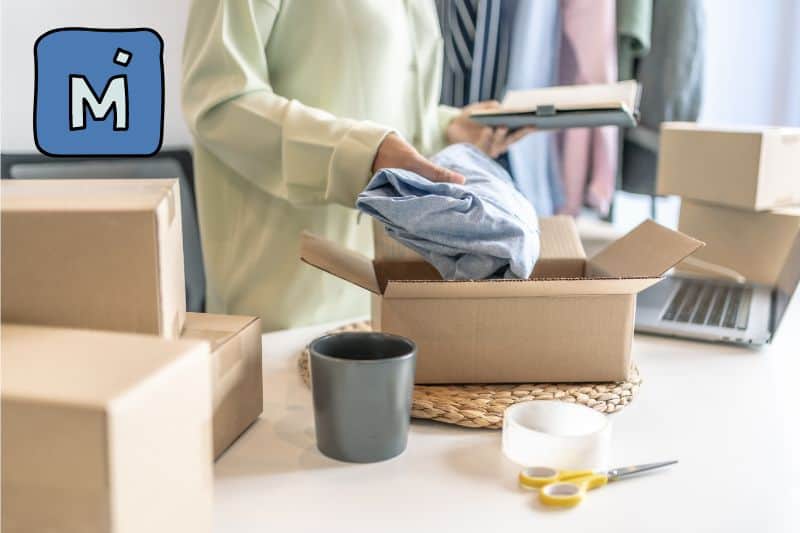 One of the best parts about selling on Mercari is finally getting the sale. But the shipping portion can be stressful for a lot of people selling online or using the platform for the first time. You may be surprised how easy it is to ship on Mercari so let's go through it step-by-step.
How To Ship On Mercari Step-by-Step
1. Enter Your Package Weight With Your Listing
Mercari is similar to other e-commerce platforms such as eBay and Depop in that you will want to know your package's weight before the item sells. So when you create a listing, you will enter all your item's information.
Then, when you get to the part for "Delivery", Mercari will automatically pick its recommendation with an estimate of your package's weight. This estimate is based on Mercari's data of similar items. Your actual item may weigh more or less.
If your item actually weighs less and you enter that information, shipping will be cheaper. For example, this item was estimated for up to 1 pound. By updating the actual weight of the item to 8 ounces, the shipping cost becomes a lot cheaper.
Shipping costs can make a difference to potential buyers whether or not they would make a purchase. So keeping this cost low or offering free shipping can help make a sale. But offering free shipping means the cost will be deducted from your earnings. So it is in your best interest to make sure you're not overpaying for postage by knowing what your package will actually weigh.
Once your item sells, there is no option to change your package's weight. If your item weighs more and you ship the item off, Mercari may charge you the difference if the carrier notices the weight discrepancy. That is why it is helpful to have a shipping scale for accuracy.
Entering the correct package weight with the item and the packaging you would use while you list is the most accurate way to ensure you're not overpaying or underpaying for postage.
Read Next: Help! My Package Weighs More Than The Label
2. Check Your Email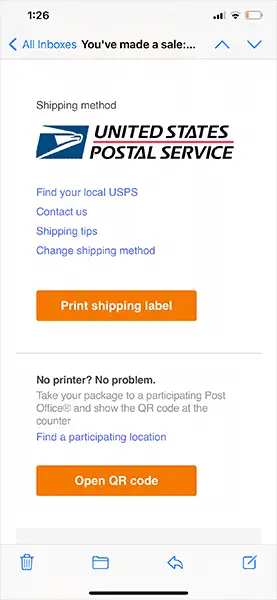 If you're using Mercari Shipping, Mercari makes it really easy to ship your package. Once your item sells, Mercari will send you an email with a shipping label.
3. Print Your Shipping Label
You can print the shipping label and tape it to your package. If you don't have a printer, take your package to your local post office. Mercari has a QR code that the Post Office can scan and print a label for you.
4. Drop Off Your Package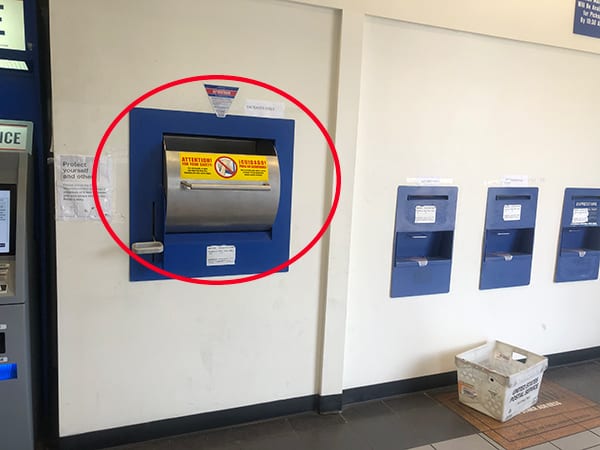 If you printed the shipping label with your own printer, you can take it to the post office and drop it off at the drop box. If you took your package with the QR code, you can leave the package with the Post office staff.
Shipping On Your Own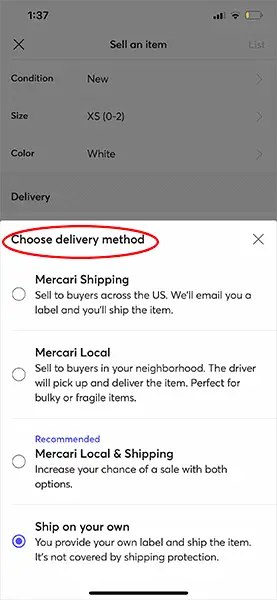 Mercari also gives you the option to ship on your own, instead of using their shipping. If you do choose this method, it is slightly cheaper if you use Pirate Ship. It can make a difference in your overall shipping costs when you're sending hundreds of packages a year.
Read Also: Cheapest Way To Ship A Package: Step-By-Step With Pirate Ship
You will need a shipping scale and measuring tape for the accurate weight and dimensions of your package. However, keep in mind that if your package is damaged or missing during transit, you're not covered by Mercari's protection.
But if you ship with USPS Priority Mail, it comes with $100 built-in insurance. USPS First Class does not come with built-in insurance so you would have to pay extra if you want to have peace of mind.
Other Options
If you don't want to worry about dealing with shipping, the easiest app to sell is Poshmark. Poshmark sends you a shipping label after every sale. As long as you're not shipping heavy, bulky items weighing more than 5 pounds, the shipping price is the same. Check out the next article for selling and shipping with Poshmark.
Read Next: Beginner's Guide To Selling (& Buying) On Poshmark in 2022
Read Also: Poshmark Shipping For Beginners