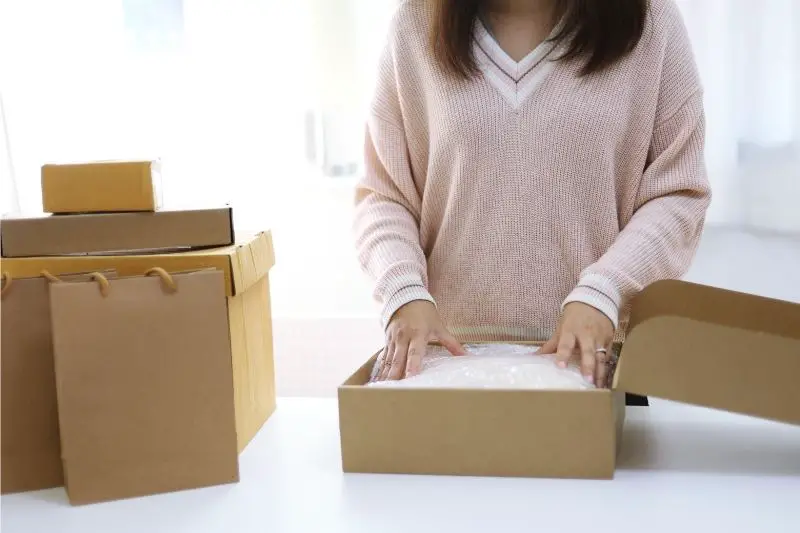 Whether you're starting an online business, sending a return, or simply sending packages to friends and family, shipping as a beginner can be overwhelming. As a result, many people stand in long lines at the post office, buying expensive packaging offered for convenience. To save you time, money, and headache, here is your guide to shipping for beginners with all the helpful tools you will need to send a package from home.
Shipping For Beginners: Must-Have Tools To Ship From Home
To get started, we will go over must-have tools that you will need to print your shipping label at home.
Shipping Scale And Measuring Tape
In order to get the correct weight and dimensions of your package, you will need a shipping scale and a measuring tape. If you guess your package weight and it is underweight, the post office can send your package back or charge the difference to the recipient. If you over-guess your package, you're paying more for postage than you need to be.
That is why it is important to know the weight of your package accurately. You will want to round up the package to the closest ounce. For example, if your package is 10.4 ounces, round up to 11 ounces. This will allow room for tape and your shipping label.
Boxes Or Polybags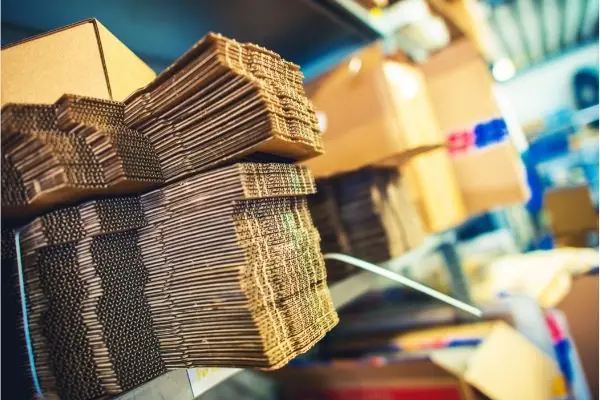 When it comes to packaging, you can use either boxes or poly mailers, depending on what you're shipping. If you're shipping items that are not breakable, such as clothing, poly mailers are usually the best options. They do not add much additional weight to your package so they're great to save money for shipping.
If you're sending fragile items such as candles, ornaments, or other breakable items, you will need extra precaution and use a box or a box within a box.
If you're sending back a return or sending a package to someone that does not require fancy packaging, you can normally reuse the packaging that the item came in. While you can reuse most boxes and poly bags that are still in great shape, you CANNOT reuse boxes that once held any alcohol-related products.
Padding Material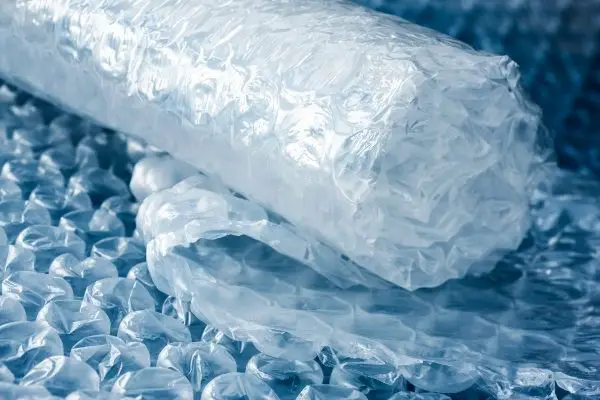 Padding material is crucial when it comes to shipping most packages. With the exception of most clothing, padding should be used to prevent the movement of your item in the box. There are a variety of types of paddings, from bubble wraps, craft paper, crinkled paper, tissue paper, air pillows, to packing peanuts.
If you're shipping clothing, you may only need clear poly bags for presentation. Protecting clothing in polybags is helpful when you're using a cardboard box to ship. It will protect your item from rain or rough handling during transport.
Shipping Software Account
Once you have all your packaging sorted and your package ready to be shipped, you will need to buy your shipping label online. Buying your shipping label online will always be cheaper than buying at your local post office. Whether you use USPS.com or a shipping software, you will get a discount over buying in person.
However, buying your postage from a shipping software will give you the biggest shipping discount. Shipping software like Pirate ship and GoShippo.com gives you FREE access to commercial pricing. You can also get a discounted rate for UPS with both Pirate ship and GoShippo.com. You can also get discounted FedEx and DHL Express with GoShippo.com.
We go over how to ship a package with Pirate ship step-by-step below.
Read Next: Cheapest Way To Ship A Package: Step-By-Step With Pirate Ship
Printer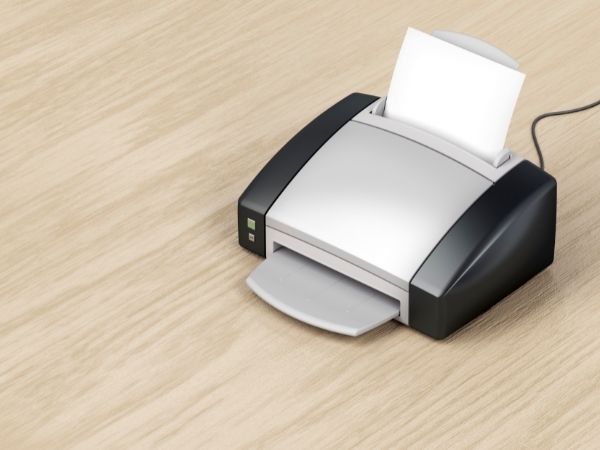 The last tool that you will need to ship a package from home is a printer to print your shipping label. If you already have a printer at home, you can continue to use it whether it is a laser printer or inkjet printer.
If you don't already have a printer at home and you will be shipping many packages in the future, a thermal printer is a great investment. There are many options on the market, from budget to premium. We have a full list of recommendations you can find here. You can also find budget options below.
Read Also: Budget Thermal Label Printer Under $100 (2021)
Last Shipping Tips For Beginners
Shipping for beginners is not complicated. Once you know the basic tools mentioned here, you will be able to figure out the best shipping methods for your shipping needs. Make sure to pack your items well in case of damaged mail. In a rare case that your package is lost or damaged, make sure you file eligible insurance claims.
Read Also: How To File a USPS Insurance Claim for Lost and Damaged Mail