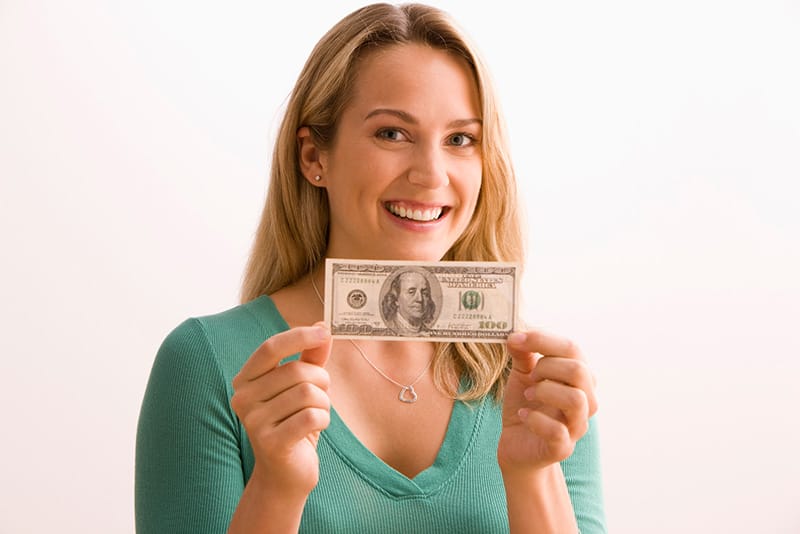 If you are tired of taping paper labels onto packages or you are looking to save printer ink, a thermal printer is a great option. However, if you are low on cash, you may be looking for a thermal printer under a certain price threshold. So in this post, we will go over the best budget thermal label printers under different price points that won't break the bank.
Advantages of A Thermal Printer
A thermal label printer is a type of printer that uses heat to transfer images to heat-sensitive labels. Thermal printers print high-quality images on the labels. Because it uses heat to create the print, thermal label printers do not require expensive ink or expensive. The print is also more resistant to smudge than with ink.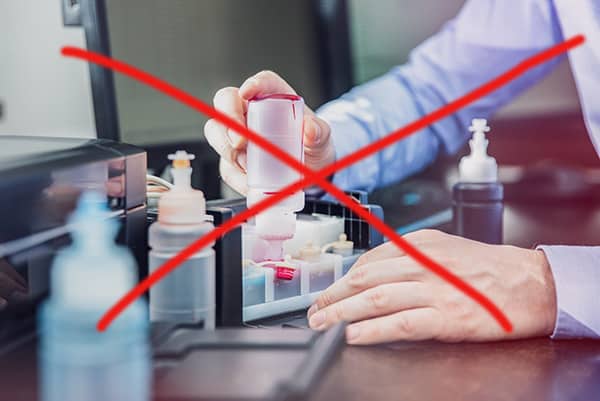 Thermal label printers do not use regular paper as traditional printers do. They only use thermal labels. You can buy these labels, which are the only extra and recurring cost for the life of the thermal printer. But, if you choose a thermal printer that is compatible with any thermal labels, you can even get thermal labels for FREE. We will go over all of this later.
Thermal labels have a sticky side that you peel off and place on top of your package. You will no longer need paper and tape that takes time to place on your package. Not to mention, the cost of paper and tape and add up.
Thermal label printers are compact in size, many models are about the size of a football. They do not take up much space or clutter in your office. Most thermal printer models are also easy to troubleshoot if there is a jam. They also last for many years with regular usage without issues.
What To Look For In A Budget Thermal Label Printer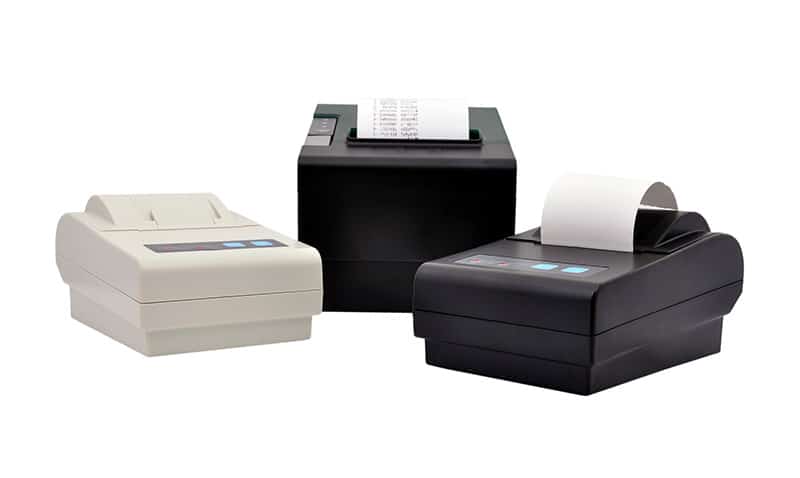 Before you go on to pick a thermal printer just because it is the cheapest price, there are a few things to keep in mind. First, make sure that your operating system will be compatible with the thermal printer model. Most thermal printers will be compatible with Windows and a Mac. However, if you are using a Chromebook or Linux, check that the thermal printer will support those systems.
Secondly, check to see if the thermal printer will require a proprietary label. Not all thermal labels are the same. Some thermal printer companies and models require a certain design of thermal labels. For example, the very popular Dymo 4XL thermal printer requires labels with a small notch on the corner. Another thermal label design that the Brother QL-1100NWB uses ones with a black rectangle instead of a notch.
Why is this important? Because if you choose a thermal printer that requires a proprietary label, you will be paying more for labels. Companies like the Dymo and Brother wants you to buy their labels from them or your product warranty may be voided. You can save money by buying labels from third-party vendors. However, why buy labels when you can get them for free?
That's right. If you purchase a thermal label printer that does not require proprietary labels, you can get free labels from UPS and FedEx. Check this post for how and where you can get FREE shipping supplies. With free labels, you will no longer have the recurring cost of owning a thermal label printer.
Best Budget Thermal Label Printer
Now that we went over two key points for selecting a budget thermal label printer, we can look for the model. Keep in mind that budget printers will not have mobile, Bluetooth, or wifi printing capabilities. They will perform the basic function of printing thermal shipping labels with a USB connected to your computer.
A very important point to keep in mind in order to save even more money is that you can purchase many printer models listed below for even less. How? Many thermal companies run promotions from discounts on the items or other credits to establish ratings on amazon. Most basic thermal printers are very similar in terms of performance and quality. So don't be afraid to buy thermal label printers that may not have many ratings yet.
Thermal Printer Under $100
Finding a thermal label printer under $100 may not always be available without a coupon. Currently, the cheapest thermal printers that meet the two criteria of system compatibility (Mac, Windows, or Linux) and can take any labels. We will also include a few that will support Windows only.
Design almost identical to the Rollo, which is much more expensive. This works with Mac, Windows, and Linux.
This one works with Mac, Windows, and Linux! There is currently a $30 coupon to make this very close to $100.
Works with Windows only. Does NOT support Mac. Design similar to the Zebra LP-2844.
Also only works with Windows. Does NOT support Mac.
Another option that only works with Windows. Does NOT support Mac.
Where To Find Cheap Thermal Printers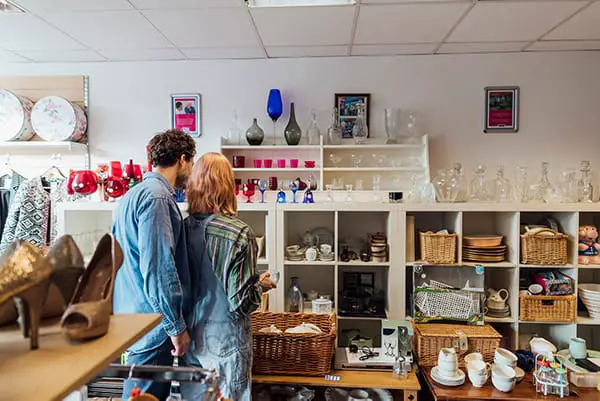 If you are not needing one right away, a great place to find the best budget thermal label printer is on the second-hand markets. We have bought some older but great models like the Zebra LP-2844 from eBay. You can also find other older models from garage sales or thrift stores. There is not a lot of moving parts in the internals of thermal printers so they will still work even if they are very old. Check out our review of the Zebra LP-2844 here.
Another option to save money is to buy refurbished or in good to like-new condition. Many times, customers may purchase a thermal printer and may return the item. It is a great way to get even deeper savings.
Important Points To Keep In Mind
While saving money may one of the biggest factors to run your small or home business, keep in mind that you are getting what you will be paying for. As mentioned, more budget thermal label printers will not come with fancy features such as being able to print from your mobile devices.
Additionally, many cheaper thermal printers are private label products. That means most are manufactured from the same place with the same capabilities. The only difference will be a few tweaks in color or design with a different company logo. If you see some with a terrible review, the product is not necessarily inferior to ones that have better ratings. It may mean that the listing does not have enough review.
Keep in mind that if you are purchasing budget thermal label printers from private label products, they will most likely not be able to provide customer support like with bigger, established brands like Brother, Dymo, or even the rollo. If you are research-savvy though, you can find the information online or on our channel here for things like troubleshooting, technical support, and how-tos.
Premium Thermal Printers
If you are using a cheaper thermal printer and it is not meeting your needs, check out these printers here and here. You can find our review and their capabilities, such as mobile, wifi, and Bluetooth functions below. While they do cost quite a bit more than $100, they are quality printers with the added mobile convenience.
Printing your labels from your phone and not having to open your computer, connect with a cord, and then printing is a time-saver. We also go through which thermal printer label printer is best here. It will give you more options for thermal label printers under $150 and $200 thresholds.
Our goal is to make sure that you understand what to expect from any thermal printer. This is so that you are not paying more for a basic thermal printer just because of its popularity or branding. Some companies market better than others without the product being necessarily better. So it is important as a consumer of these products to understand what you are buying.
Related Posts
Which Thermal Label Printer Is Best?
Brother QL-1110NWB Thermal Label Printer Review
Brother TD-4D TD4550DNWB Review: The Best Brother Thermal Label 4×6 Printer?