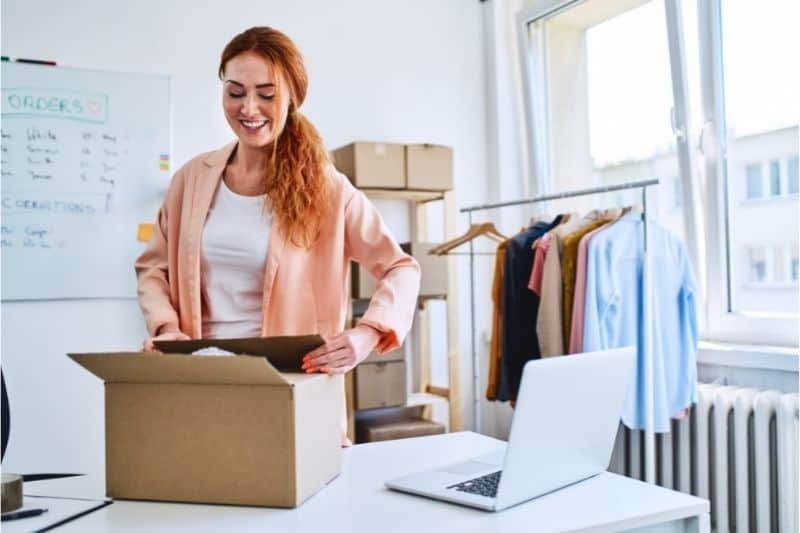 Nowadays, selling online is one of the easiest ways to make extra income from home. There are many online platforms that make it super easy to do so, from online marketplaces like eBay, Etsy, and Poshmark to being able to create your own online store through Shopify and social media platforms. So to get you started on your best foot, here are five tips that you need to know for selling online as a beginner to save you a lot of time, money, and headache.
Save On Shipping
The first tip is perhaps also the most important to know for selling physical products online. There are expenses that you need to look out for that can easily eat into your profit.
But the easiest expense that you can be saving on is shipping.
Buying your postage at your local USPS, UPS, and FedEx offices is the most expensive way to ship. That is because when you buy at the counter or even online at USPS.com, you're paying the retail price.
You are also wasting a lot of time standing in line or entering the information at the self-serve kiosk. Instead, save money and time by buying your postage online at shipping software websites that offer commercial pricing.
Commercial pricing gives you a discount on your postage that adds up significantly when you ship regularly. Shipping software is websites like pirateship.com and GoShippo.com.
They are completely FREE to join and use to buy USPS postage at a discount.
A Scale Is A Must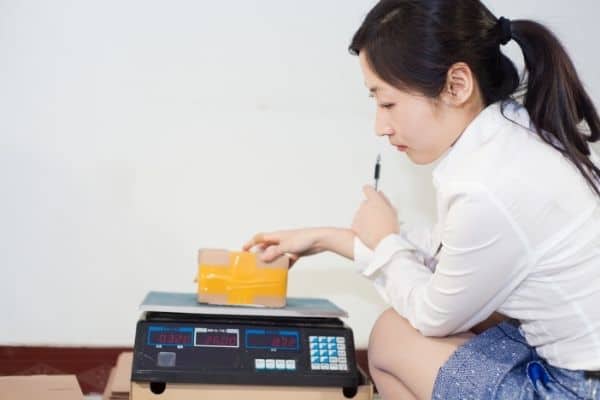 In order to buy your postage from home and save a ton of time, you NEED a scale. A shipping scale does not cost a lot of money but it is something you need in order to know the correct weight of your package. If you guess or estimate your package weight, the post office could send your package back. Or worse, charge the cost difference to your customer.
If you're thinking you will be using a Flat Rate Envelope or Flat Rate Box anyways, you will be spending a lot more money doing that than you need to be. USPS Flat Rate Envelopes and Boxes are great for shipping heavier items. But you will be paying more for shipping than you need if your item is under a pound or if it could qualify for a cheaper shipping rate.
Know Where To Get Shipping Supplies (Including Free!)
When it comes to saving money on shipping supplies, the first is to consider reusing what you already have. You can reuse most boxes and poly mailers as long as they're not crushed, bent, ripped, or wet. That includes amazon boxes and bags, even if it says amazon prime. It is a great way to recycle and prolong the life of shipping supplies.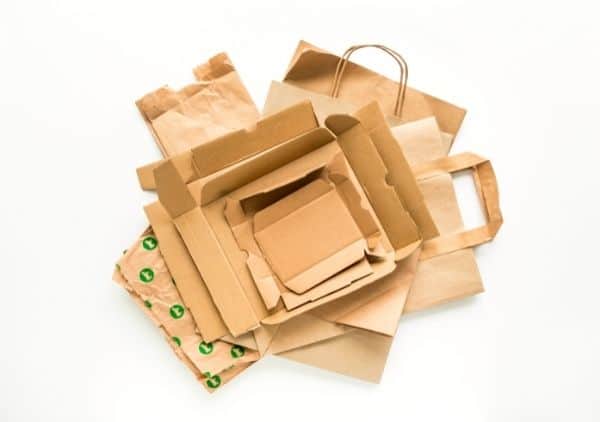 What you need to keep in mind about reusing is if you're reusing USPS-labeled boxes and bags, you must use the same shipping service. For example, if you're planning to use or reuse a Priority Mail box or bag, you must use Priority Mail as a service. You cannot ship them as First Class.
You can order USPS boxes and envelopes for FREE from USPS.com and they will deliver to your home. Many local post offices do not carry all the different types of boxes and envelopes that they have available online in the store.
For example, we always have to order the tubes and shoe boxes to ship golf clubs and shoes. USPS.com has many choices of Priority Mail boxes and envelopes so make sure you check them to see what you could use.
For more tips on what free shipping supplies are available and where to get them, check out this post here. Otherwise, amazon will have all your shipping supplies needed. Once your business grows, you can order in bulk from specialized shipping suppliers to save even more money.
Pack Your Items Well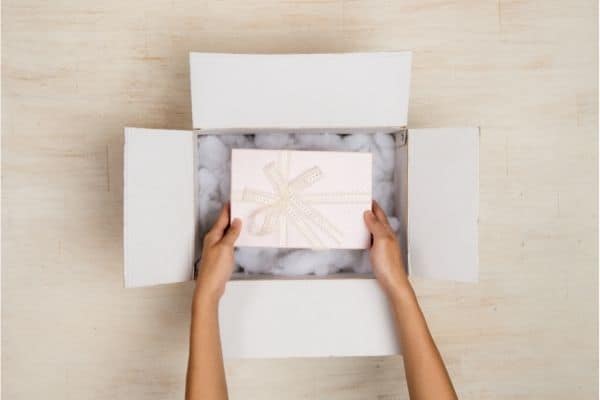 Another important thing to know for selling online is that you want to make sure all your contents are well-packed. Make sure your package is not moving around when you shake it. That means you need to fill your box or bag with tissue paper, kraft paper or other fillers, depending on what you're shipping.
For clothing or other soft and bendable items, it is generally not an issue. You can use poly mailers in the design of your choice. For the next level of protection, you can use padded poly mailers.
For anything fragile, you will want to use a box. If the item is easily breakable, make sure you use proper padding like a bubble wrap. You may also want to double box the item for extra protection.
Invest In A Printer
In order to save time and money at the post office, you need a printer to print the shipping labels. While you can use any printer, a thermal printer is the best investment you could make for shipping from home. There are thermal printers at every budget, including ones for under $100. However, here is our recommendation for the five best thermal printers if you're looking to eventually upgrade.
Inkjet printers are not recommended for printing shipping labels since the ink cartridges or ink tanks can be expensive. They also tend to print very slowly. A laser printer is a better value between the two. However, you will have to tape the label to your package, which can take time. Using a thermal printer will remove the need to use tape.
Last Tips To Know For Selling Online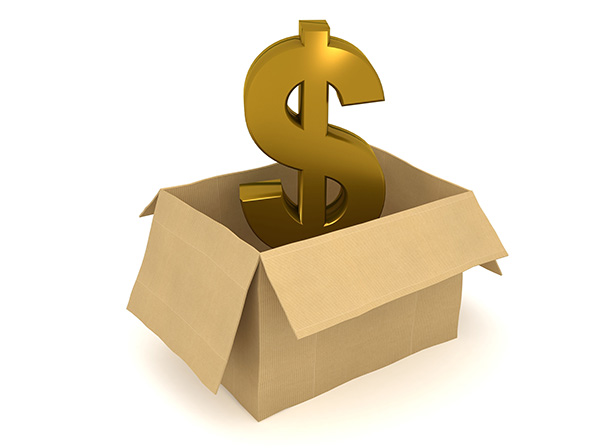 Even if you're not ordering shipping supplies from USPS, we highly recommend that you have a USPS account. Why is that? Because if you ship Priority Mail, there is built-in insurance with your package. This amount is up to $50 for Priority Mail or up to $100 if you buy from Pirate Ship.
If your package is lost or damaged, you can file a claim online. We show you how to do this here. But you will need an account with USPS to do so. Shipping cost is a really easy way to save money for your new online business. Knowing how to save in this area will let you keep more of your money.