Now that the holidays are over and you may need to recover your bank from all the gifts, traveling, and merry, this is the perfect time to make some extra money and get some cash for those gifts that you did not exactly ask for. You may have heard of selling on Poshmark and been meaning to open an account to sell.
But for some reason has stalled because there are some things you were not sure about selling on the platform. So here is your beginner's guide to all the basics you need to know to sell on Poshmark. You may also have heard that you can get great deals by buying on Poshmark. So you can even use your earnings to buy what you really want at a discount from the platform too!
Is Poshmark Reliable?
One of the most common questions before starting anything new is whether it is legit. The simple answer is yes, Poshmark is a reliable platform to buy and sell. It has millions of active users and many people actually sell full-time on Poshmark as a living.
If you buy something and it is not as advertised, you have 3 days to bring this up to Poshmark. The seller does not get paid unless you accept the item or if you do not bring up any issues before 3 days have passed. A seller is supposed to disclose any flaw in their listing, whether the item is stained, pilled, scuffed, damaged, or any variation of imperfection. 
As a seller, you also have protection. If you disclose everything on your post through pictures and descriptions, a buyer cannot make a return unless you allow it. Selling on Poshmark means the item is a final sale.
Buying On Poshmark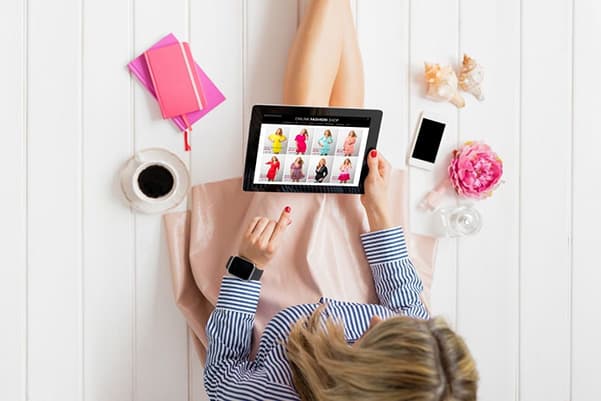 What Does Reposh Mean on Poshmark?
If you have bought something from a seller on Poshmark and would like to resell it on the platform, you can "reposh" the item. Reposh simply means reselling an item you bought on Poshmark on Poshmark.
How do Bundles Work on Poshmark?
Bundling is a great feature that allows you to save on shipping for multiple items from one seller and get a discount. Most sellers also offer a percentage when buying multiple from their closet or store. You can even offer additional discounts for yourself or the seller may offer that in addition to discounted or free shipping.
How to Create a Bundle on Poshmark?
There are two ways to create a bundle on Poshmark on an iphone.
The first is to look for a little shopping tote icon on the bottom of the post. You will see this under the "Like", "Comment", and "Share" icons. The shopping tote icon will have a plus sign and it says "Add to Bundle".
The second way is to go to the top right corner of the post, click on the three dots, and choose the option "Add to Bundle".
How Much is Poshmark Shipping?
In May of 2022, shipping went up to $7.67 from $7.45. This can change in the future depending on Poshmark's negotiation with USPS.
How to Get Free Shipping on Poshmark?
Normally, the buyer pays for shipping on Poshmark. However, you can get discounted shipping or free shipping through the seller or through Poshmark's occasional promotion. If you add the item to a "bundle", you can ask the seller if they are willing to offer free shipping.
If you do this, keep in mind that the fee will come out of the seller's earnings. So if the item you plan to purchase is a lower value, for example, less than $10, the seller would not be making any money. In fact, they will be paying to have the item sold due to fees of $10 – $2.95 – $7.67 = – $0.62
Occasionally, Poshmark will do a promotion called "Closet Clearout" where the seller drops an item to at least 10% of their listing price and that notifies all of the "Likers" and offers them discounted shipping, usually $3.99.
What To Do if An Item You Bought On Poshmark Is Not as Described?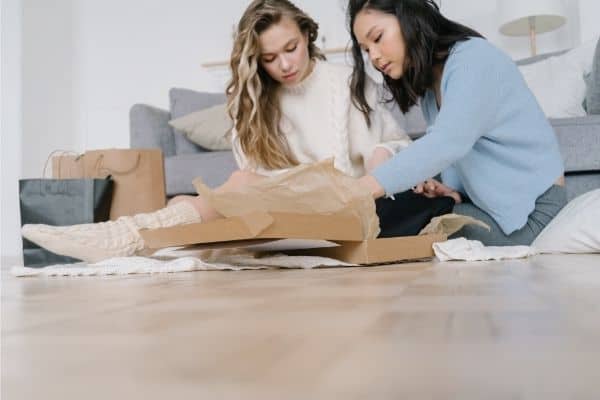 When you first receive your items, do not wait around to open and inspect your items. Remember, when you buy from Poshmark, it is the final sale unless the item is not as described. So you will need to check for flaws or any variations against the posting. If the item is not as described, go to your orders and select "Problems/Order Inquiry". Then select "Order Not as Described" along with the reason for the return.
Make sure you take clear pictures and the description for return and submission. Poshmark will prompt the seller to respond and then take a couple of days to review the case. If your case is correct or if the seller agrees to a return without contest, Poshmark will send you a new label to send back the item. 
Selling On Poshmark
How Much Does It Cost to Sell On Poshmark?
Unlike other platforms like Amazon and eBay, it does not cost anything to sell on Poshmark. Once you sell an item, Poshmark will take 20% for sales over $12 and $2.95 for sales under $12.
How to Sell on Poshmark?
All you have to do to start selling on Poshmark is to download the Poshmark app and create an account. You can immediately start listing by taking pictures and clicking on the small camera icon on the app where it will say "Sell". You will then enter the details of what you are selling.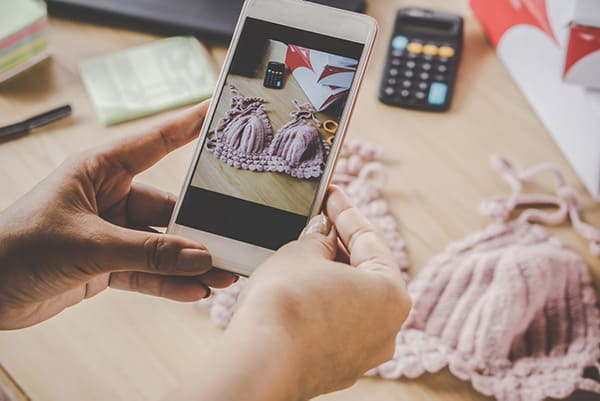 To make sure that your listing is found, be as descriptive as possible. If you are selling a dress from a certain brand, do not just say "Dress" but say "Lulu's floral maxi dress sz M" or if it has a certain style name, include that if the character allows it. Then describe the style and condition disclosing any flaws. Including measurements can be very useful.
You will automatically get followers when you create an account so you do not have to stress about that. Share your listing as often as you can to your "followers" and to themed Poshmark "parties". If you do not have time or want to dedicate your time to constant sharing, do it when you can remember. Sharing brings your items to the top of the search.
It is a good idea to check the app as often as you can in case of questions about your listing or any offers. You can also send offers to the "likers" of the post with a discount and discounted or free shipping, which increases the chance for the item to sell.
How Does Poshmark Shipping Work?
Out of all similar e-commerce platforms out there, Poshmark makes it very easy to ship once your item sells. You do not have to pay for anything at the post office. Follow these simple steps.
Once your item has sold, a shipping label is sent to your email. Print that out.
Place your item in a polybag or box. You can reuse old packaging from an amazon order or any other reusable packaging. If you do not have any, you can use the USPS envelopes or boxes that you will find at your local USPS store, which are free for you to use. Just skip the ones that say "Express". 
Tape your shipping label, removing or covering all previous labels.
Drop off at your local USPS drop box or counter. You can ask for a receipt.
Poshmark's labels are good for up to 5 pounds. If you are shipping an item above 5 pounds and you are not able to fit them inside any of USPS's flat rate boxes, you will have to pay an overweight fee.
How to Create a Bundle for Someone on Poshmark?
If someone has "liked" multiple items from your closet, you can create a bundle for them. To do this, go to that person's profile. Click on the top right where you will see a shopping tote with their profile picture on it.
Then click on the three dots at the right corner where you will "Switch to Sell View". You will then be able to see your post(s) that the person has "liked". You can click on the shopping tote with a plus sign at the bottom of that post(s) to create a bundle for them.
Useful Items for Selling On Poshmark
While you do not need to buy anything to sell, if you plan on selling on Poshmark long-term or have heavy items to ship, these tools are helpful. All images are clickable!
| | |
| --- | --- |
| | If you are shipping heavier items, you want to make sure that they are under 5 pounds if they do not fit into USPS flat rate boxes. |
| | If you are planning to sell clothing, steaming the garment before taking pictures gives a much better presentation for your potential buyer. |
| | Lint rollers are great, especially for black garments or if you own any pets. You want to remove all the little pet hair before sending out your item. |
| | Pretty tissue papers make a great presentation. |
| | There are a lot of pretty poly mailers with designs. This is your store, choose what will be your theme. |
| | If you are not great at folding, these are great to help you fold neatly. |
| | Thank you stickers are a nice touch to seal the tissue paper or to place on your packaging. |
Related Posts
We also have other resources for you here at the blog. Check them out to get the most out of your efforts.