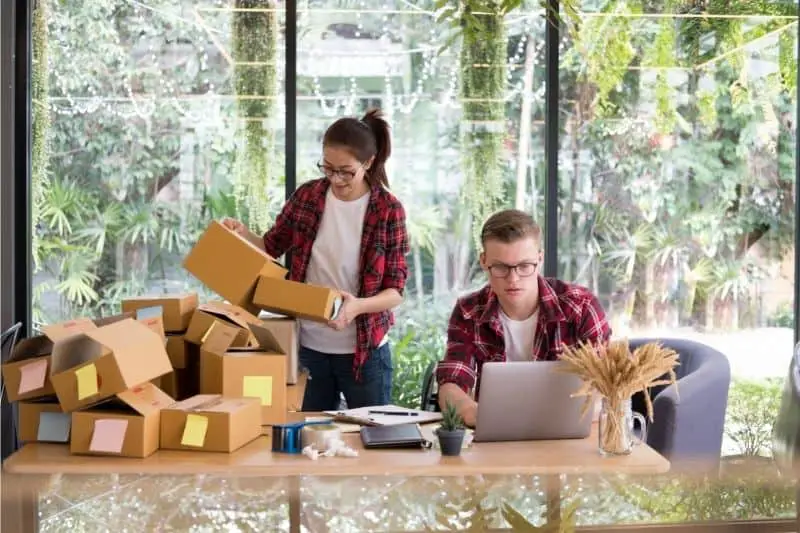 It's hard to believe but the holiday season is already fast approaching. That means there will be a lot more post office runs and deliveries to be made. So here are five shipping tips to prepare you for the holidays to get you prepared and save you time, money, and frustration.
5 Shipping Tips For The Holidays
1. Prepare Your Shipping Supplies
To get ready to send gifts or orders, make sure that you give yourself plenty of packing supplies and options. If you primarily ship with USPS, make sure to grab the Priority mail envelopes and boxes at your local post office. For even more size options, check out USPS.com for a full list. USPS will deliver them to your door for free.
Make sure you have plenty of padding material such as kraft paper, tissue paper, or bubble wraps for breakable or fragile items. In case you will be using First Class mail, poly mailers are great options that do not add weight to your package. There are many designs available to choose from.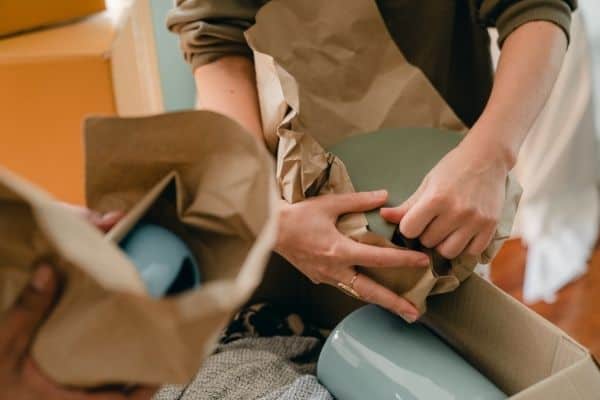 Most importantly, make sure you have a shipping scale and a measuring tape so that you can buy your postage at home without having to stand in long lines. To print your shipping labels without having to cut and tape them, adhesive shipping labels are great to save you time.
If you don't already have a printer, consider investing in a thermal printer to make your packing process as smooth as possible. There are many affordable models to choose from. You can find them on our recommendations page here.
2. Compare Shipping Services
To save money on shipping, it is important to know which shipping services are available to you. If you mainly ship smaller items under a pound, USPS First Class will generally be the cheapest service. For packages over a pound, it will depend on the package dimensions and distance to get the best rates.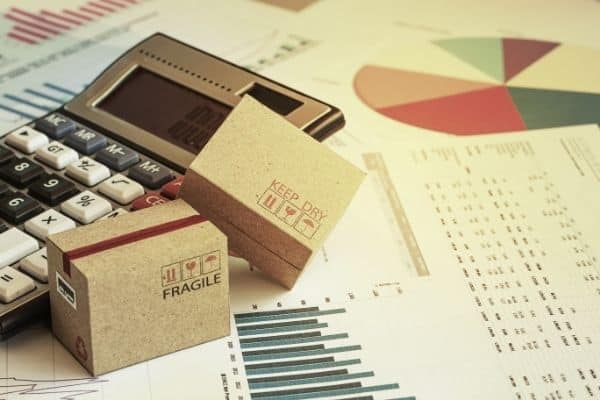 For example, if you're shipping within the same state or a short distance, a USPS regional box may be a good option. Or if you're shipping a small but heavy item, USPS Cubic rate may be a better choice than using USPS Flat Rate boxes.
Read Next: USPS Priority Mail Regional Box Explained
If your item is large and heavy, UPS or FedEx may be better options than USPS. There are also regional carriers available throughout the country. If you're a small business shipping large volumes of packages during the holiday season, it is worth knowing all your carrier options.
Read Also: Cheapest Way To Ship Large Packages
3. Buy Your Postage Online
One of the most important shipping tips for the holidays and beyond is to always buy your postage online. Buying your postage online will always get you the cheapest shipping rates, skip long lines at the post office, and save you time and frustration.
We use shipping software to get commercial pricing instead of the retail pricing that you normally get at your local post office. Commercial pricing will always be cheaper than retail pricing. Here is a table for First Class Mail for comparison.
| | | |
| --- | --- | --- |
| Weight in ounces | USPS Retail Price | USPS Commercial Price |
| 0 to 4 oz | $4.10 | $3.03 |
| 4 to 8 oz | $4.85 | $3.49 |
| 8 to 12 oz | $5.55 | $4.09 |
| 12 to 15.9 oz | $6.30 | $5.23 |
If you're planning to only use USPS, Pirate ship is great because their website is easy to navigate and completely free to use. Buying your Priority mail postage from Pirate ship also comes with $100 of built-in insurance for both Priority Mail and Priority Mail Express packages. Pirate ship has also recently added UPS as a carrier so you can enjoy a discounted UPS rate.
Read Next: Pirate Ship Now Offers UPS? What This Means For You
We also use GoShippo.com for UPS, FedEx, and DHL Express discounts. GoShippo offers the same USPS discount if you want all your carriers in one place. Like Pirate Ship, they are free to use for USPS postage. However, they also offer different paid options if you're a small business shipping large volumes with multiple different carriers.
4. Drop Off Your Packages
When you buy your postage online, you can drop off your packages without standing in line. You can use the dropbox by the self-service kiosk. If the dropbox is full or your item is too big to fit in one, most post offices will have a counter where you can drop your packages off.
One thing to note is that the post office may not scan packages right away. During the busy holiday season, it may take a few days for your package to start tracking. This is especially the case for First Class Mail since they will prioritize Priority Mail.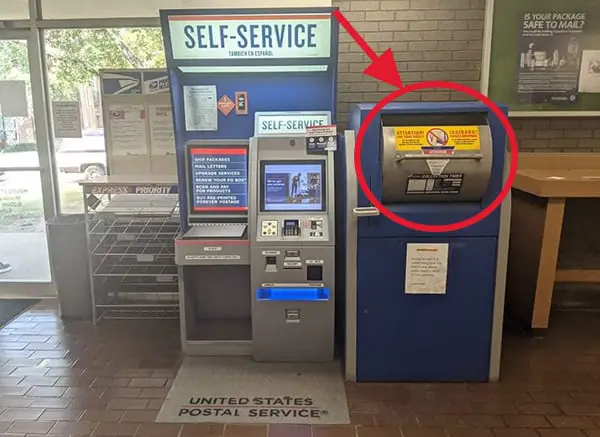 If you want to ensure that your packages are scanned in with a receipt, you can scan them yourself at the self-serve kiosk. Or wait for a clerk to scan it for you. It will still take a lot less time to have your postage ready rather than to buy them at the counter.
5. Claim Your Shipping Insurance
Sometimes, packages get lost or damaged during transit. So make sure you file a claim for lost or damaged mail. USPS Priority Mail does come with built-in insurance. Both UPS and FedEx also have built-in insurance for some of their shipping services.
USPS First Class Mail does not come with built-in insurance but you can buy third-party insurance if the item has a higher value.
Read Next: How To File a USPS Insurance Claim for Lost and Damaged Mail
Related Posts
Cheapest Way To Ship A Package: Step-By-Step With Pirate Ship