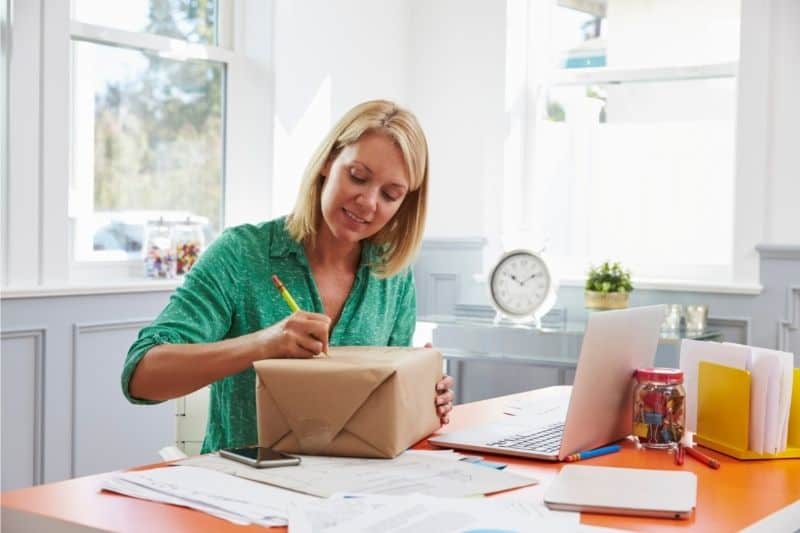 Now more than ever, there are many things that you can do from the comfort of your own home. That includes being able to ship your packages from home. Not only does this save you a lot of time standing in line at the post office, you can actually get the cheapest shipping rates by buying your postage online. We will show you what you need and walk you through step-by-step. Let's get started!
What You Will Need To Ship Packages From Home
To get started, the first thing you will need to ship any package is to know the weight and or dimensions of your package. That means you will need a shipping scale and a measuring tape. If your packages tend to be heavy and bulky, make sure you get a shipping scale with a higher capacity.
You will then need a box or poly mailers to ship your items in. You can reuse any poly mailer or boxes that you have. That includes amazon packages, even if they say "amazon prime" or anything like that on it. You can also get free USPS packaging from your local USPS offices or you can also order them online and they will ship them to you for free. We show you how to order them from USPS.com here.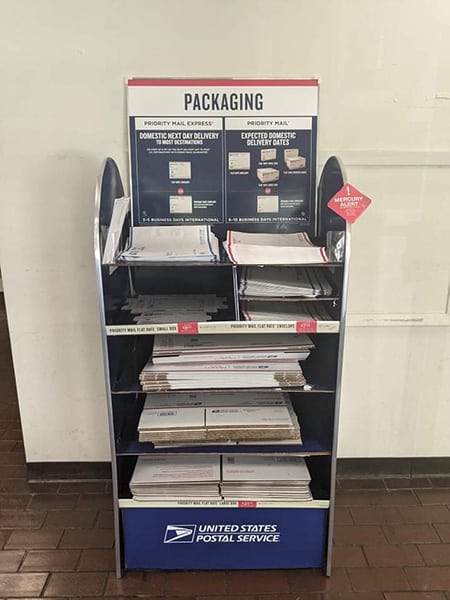 Keep in mind though that you will need to ship Priority Mail if you use any of these USPS boxes or bags.
Third, you will need to know where to buy your postage from. You can buy postage at USPS.com using USPS Click-N-Ship. We show you how to do this step-by-step here. However, the cheapest way to ship from home is to buy your postage from a shipping software that offers commercial pricing. They are completely FREE to use and you will get the cheapest USPS rates from them.
There is multiple shipping software, including PayPal, Pirateship.com, or GoShippo.com.
Pirate Ship is the most simple and easy to use for USPS shipping. We will go over our steps using Pirate Ship. GoShippo.com also offers USPS discounts but they are also great for UPS, FedEx, and DHL Express discounts.
You will still need a USPS account. A USPS account is extremely useful to order packages, file a lost or damaged mail claim, and to schedule your pickups for packages.
Lastly, you will need the means to print your shipping label. If you have a printer at home already, you can use them to print your labels. However, if you plan on shipping packages regularly, an inkjet printer is not recommended. They tend to print slowly and the ink cartridges are expensive.
Instead, investing in a thermal printer is recommended. They make printing labels super easy. You just have to peel off the label and stick them on your package without the need to mess with taping. There are many models available, including ones for less than $100.
How To Ship Packages From Home (Step-By-Step)
1. Weigh Your Package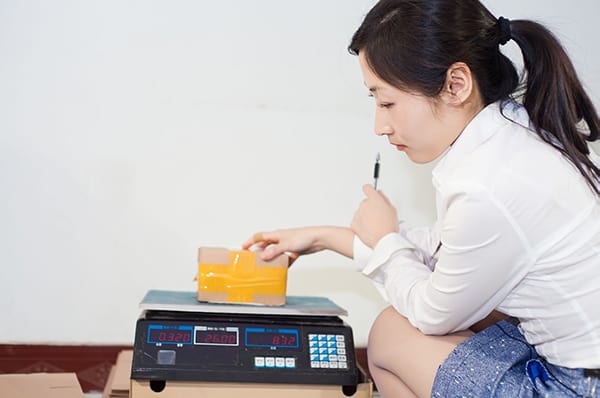 The first thing you will need to do is to weigh your package, including the contents and the bag or box that you plan to ship your item(s) in. You will tend to round up to the nearest ounce to accommodate the weight of the shipping label and tape. For example, if your package weighs 11.4 ounces, round up to 12 ounces.
2. Log On To Your Pirate Ship Account
Once you're ready to buy your shipping label, log in to your account. If you don't have an account yet, simply sign up for one for free.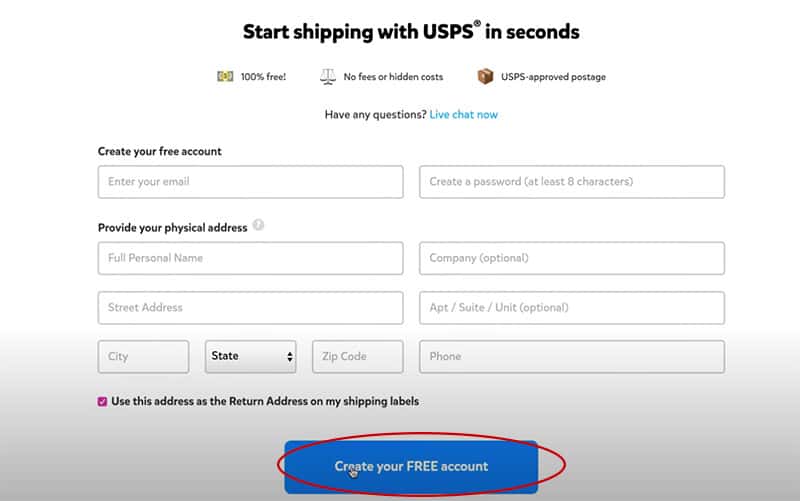 3. Create A New Label
If your account is brand new, you will have to enter your payment information under "Settings" on the left tab and find "Payment Method". Once you're done with that, you will find a pencil icon under "Ship" or on top that says "Create a Single Label".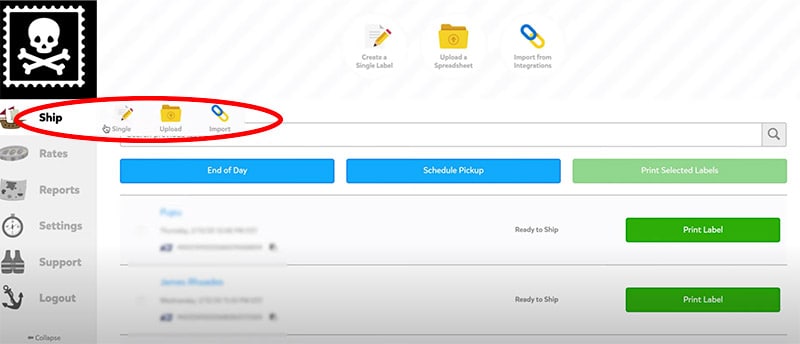 4. Enter The Addresses
You can paste your package's destination or you can type in the address fields yourself. Pasting from an email or text messages can be easier than to type them from scratch.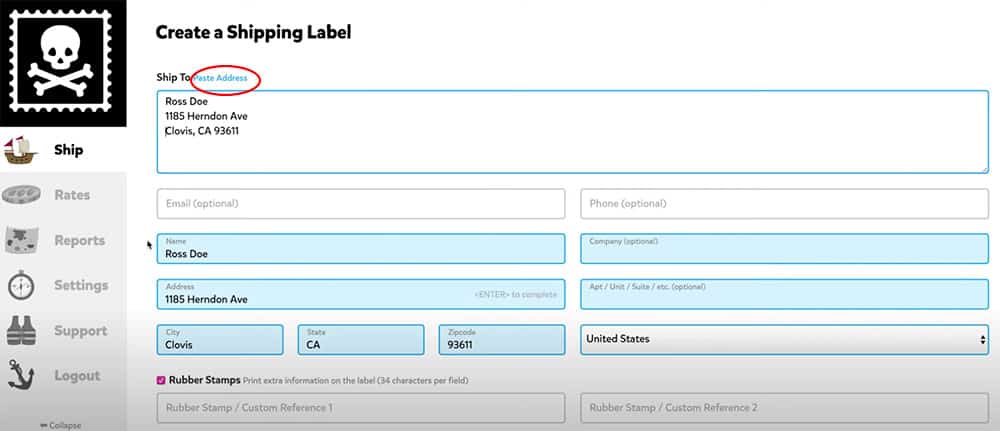 You will then enter where you're shipping from. You can save multiple addresses as well.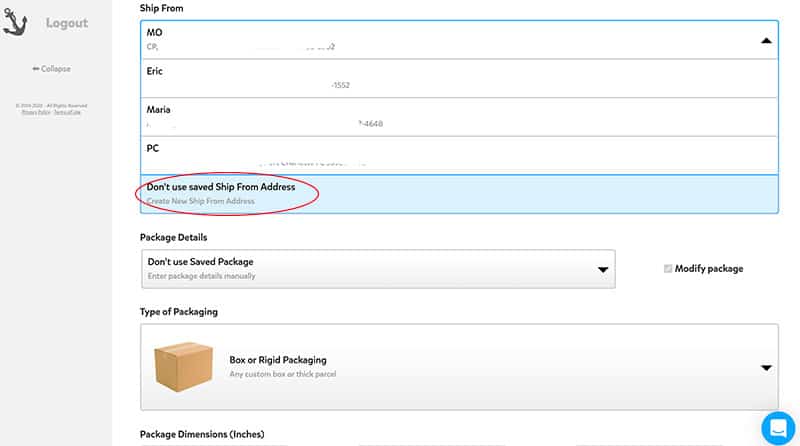 5. Enter Your Package Information
Here, you will be given options on your box or bag.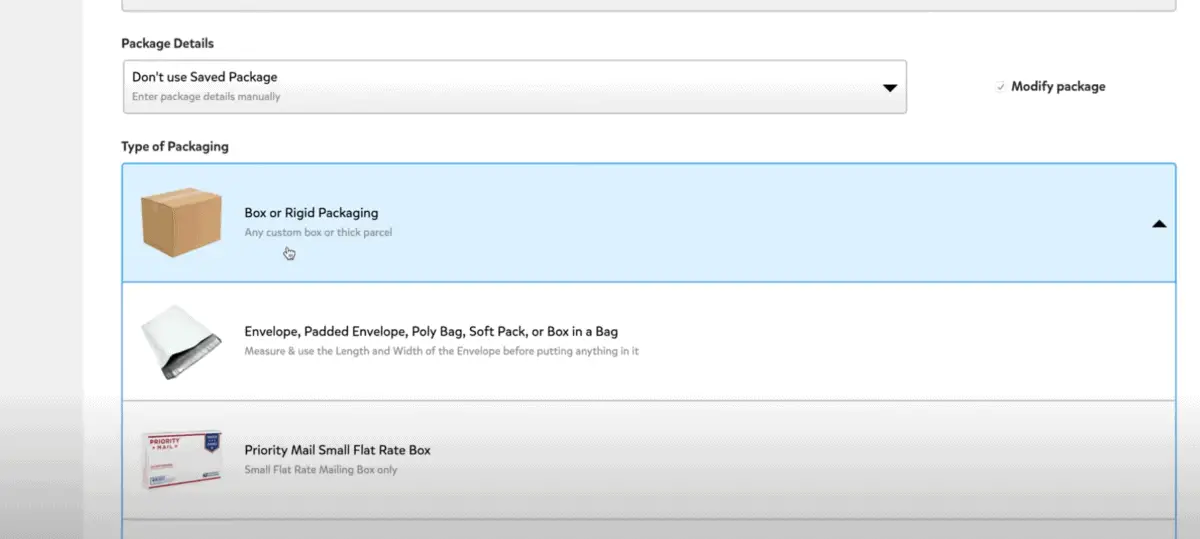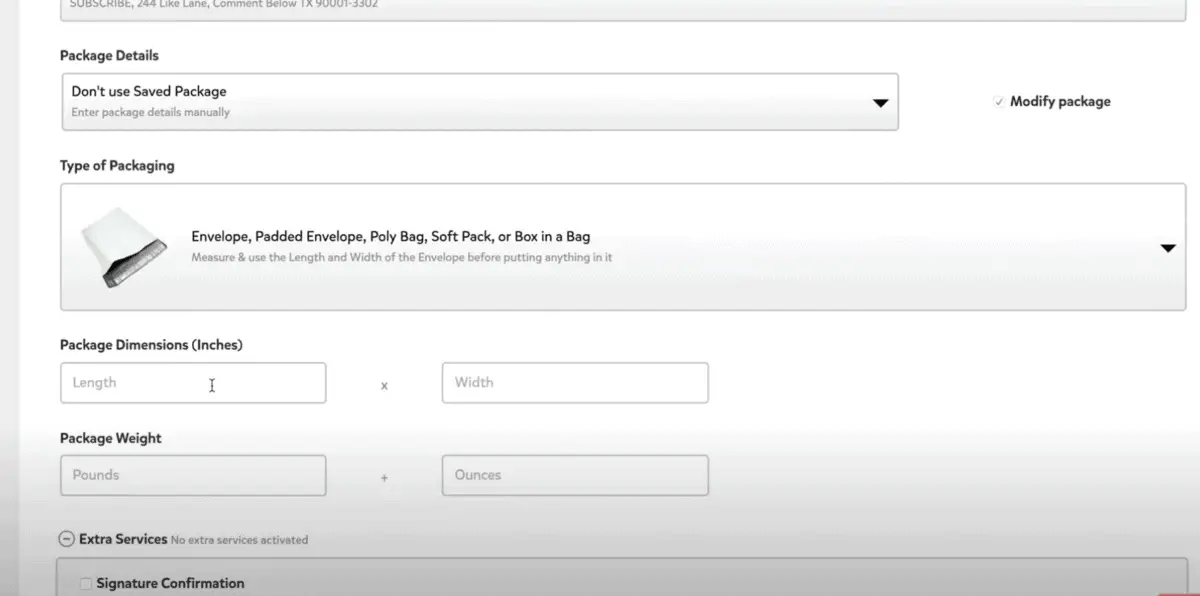 Once you have chosen, enter the dimensions and weight accordingly. You can also opt to add shipping insurance. Remember though that USPS Priority Mail service comes with built in insurance. This amount is up to $100 from Pirate ship. If you buy directly from USPS, it is only up to $50.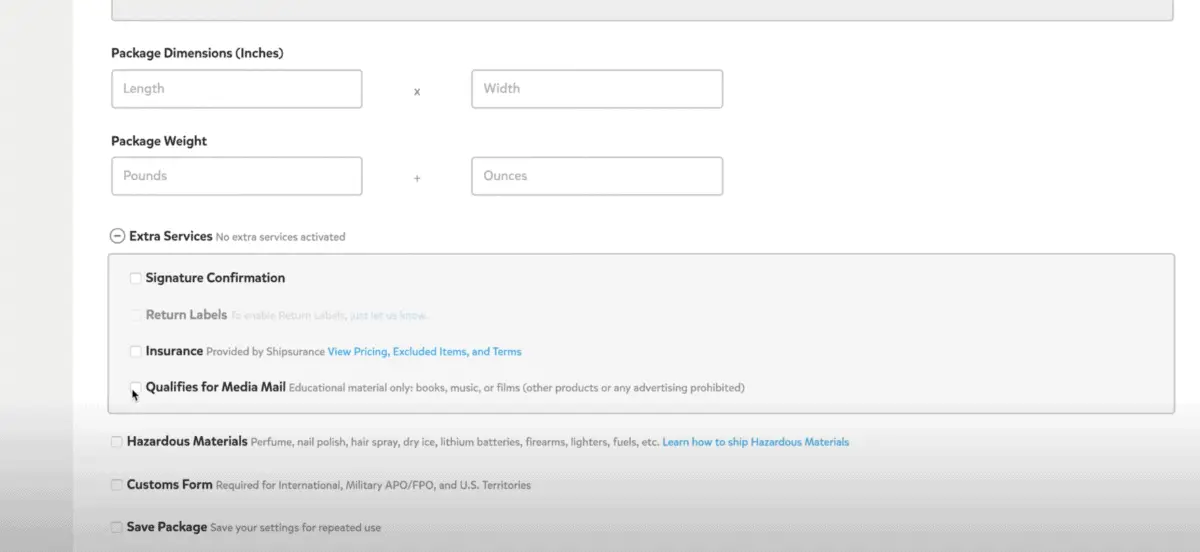 6. Buy Your Postage
Once your package information is entered, Pirate Ship will show you the cheapest rate. You can also click on the arrow next to the price shown to see other price options. If you need to make any changes, you can click on "Previous Step". Otherwise, you're ready to "Buy Label".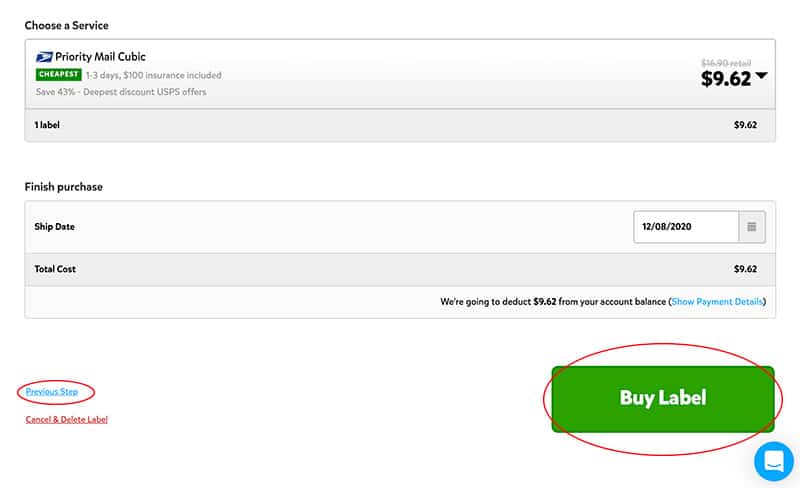 7. Print Your Label
A new window will pop up where you can print your label right away or save it as a PDF to print later. You can then stick your label on to your package.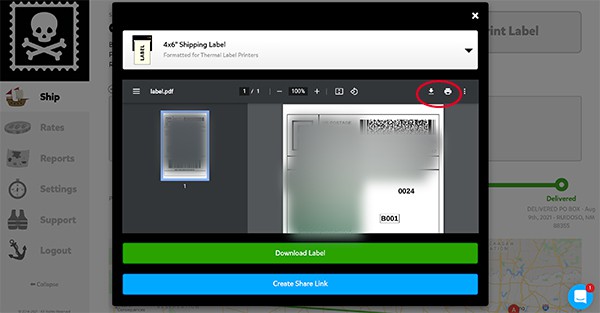 8. How To Schedule Your USPS Pick Up
You will need to log on to your USPS account and find "Schedule a Pickup" under Quick Tools.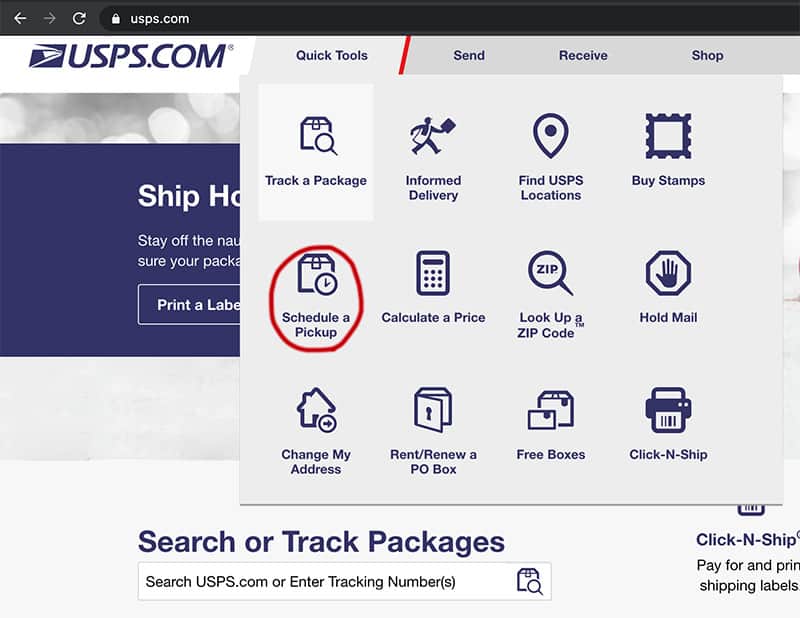 This will bring you to a new page where you will enter the address that the packages will be picked up from. You will be able to see if USPS pick up is available at that address. Then you will fill out the prompted questions.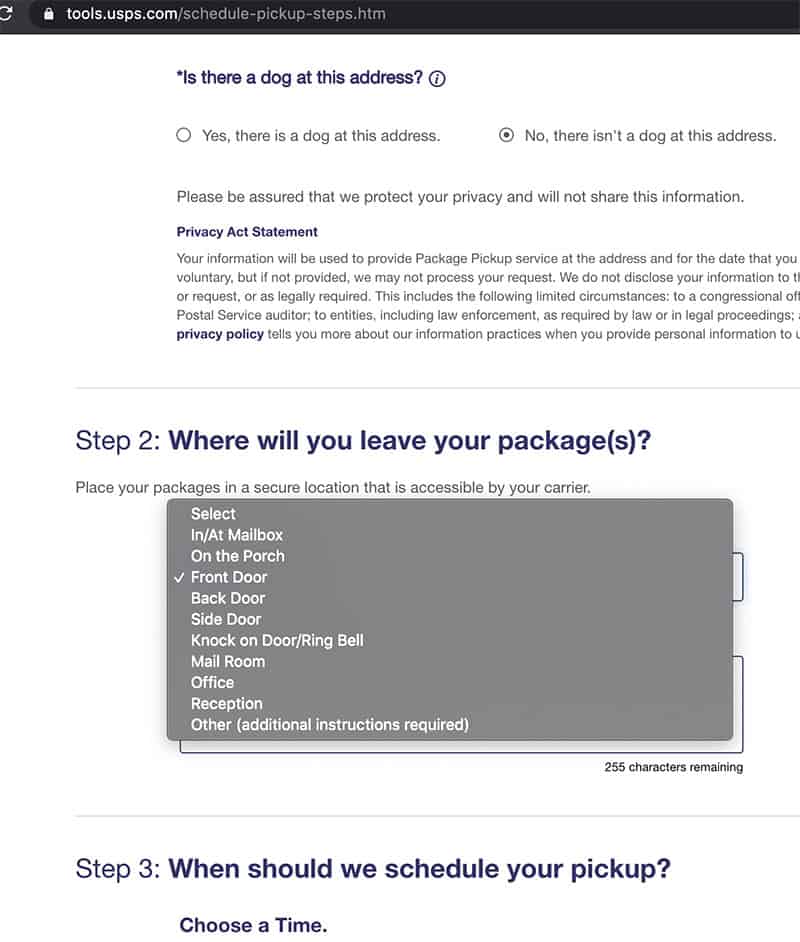 If you want a specific pick up time, there is a charge. This amount is usually $25 per pickup. However, if you choose a pickup time during regular mail delivery, it is free.
Last Tips To Ship Packages From Home
While it is very convenient to be able to ship your packages without leaving your home, sometimes the pick up time may not be convenient. If that is the case, you can also drop off your paid packages without having to stand in line. You can drop them off by the package drop box next to the self-service kiosk.